U.S. Uses Sponsored Publication to Reach Turkish Audience
U.S. Ambassador to Ankara Jeffry L. Flake visited the International Defence Industries Fair (IDEF) in Istanbul. Following his visit, the U.S. Embassy's Twitter account wrote his comments about the expo; "After the successful NATO Summit, what better time for us to come together at IDEF to support the business and defence partnerships that strengthen U.S.-Türkiye security alliance."
The Instagram account, however, published the same content with sponsorship to reach a broader and more targeted audience. The content on Twitter and Instagram is the same. The content includes Ambassador Flake's visit to IDEF, meetings with Turkish authorities and U.S. and Turkish companies, and his flight at F-16 Block 70/72 simulator that Turkiye wants to acquire.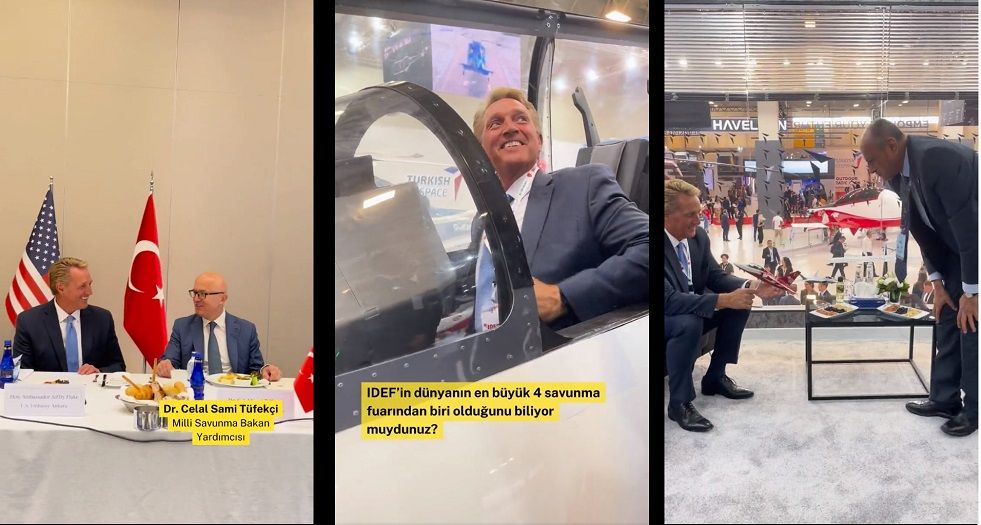 Ambassador Flake meets Deputy Defence Minister Celal Sami Tüfekçi, visits Roketsan's booth to receive information about the programmes, meets with top management of Turkish Aerospace, and gets into the Hürjet cockpit. He also sees U.S. companies such as NOVA Power or Turkish companies established with U.S. partnerships such as TUSAŞ Engine Inc.