TUSAS' Aksungur Hits with KGK
TUSAŞ Aksungur is Turkey's first twin turboprop engine Armed UAV. The UAV is converted from operational ANKA UAV. Ankahad a backward mounted single engine.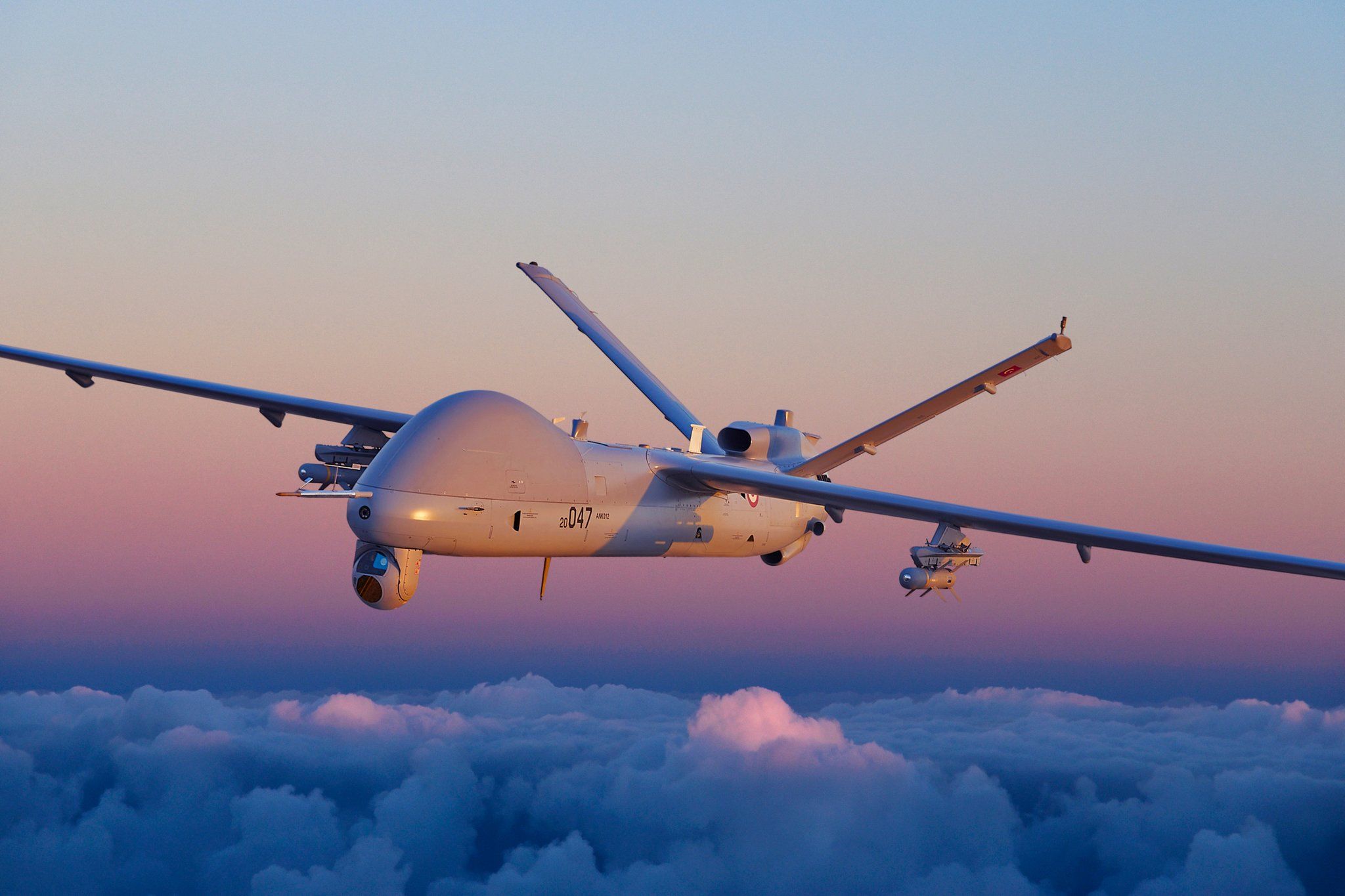 Aksungur has forward-mounted PD-170 dual-turbocharged diesel engines developed by Tusaş Engine Industries (TEI), equipped with three-bladed propellers in a tractor (puller) configuration. The engines are integrated into wings. The UAV is intended to be used for long-term surveillance, signals intelligence, maritime patrol missions, or as an unmanned combat aerial vehicle. The airframe, wing and landing gear are new designs, while control systems are from the existing Anka family of drones. Aksungur may cruise at a maximum speed of 180 km/h (110 mph) and carry a maximum payload of 750 kg (1,650 lb) to an altitude of 25,000 ft (7,600 m), or ascend to 35,000 ft (11,000 m) with a 150 kg (330 lb) payload. The aircraft's designed maximum payload is 375% greater than that of its predecessor Anka.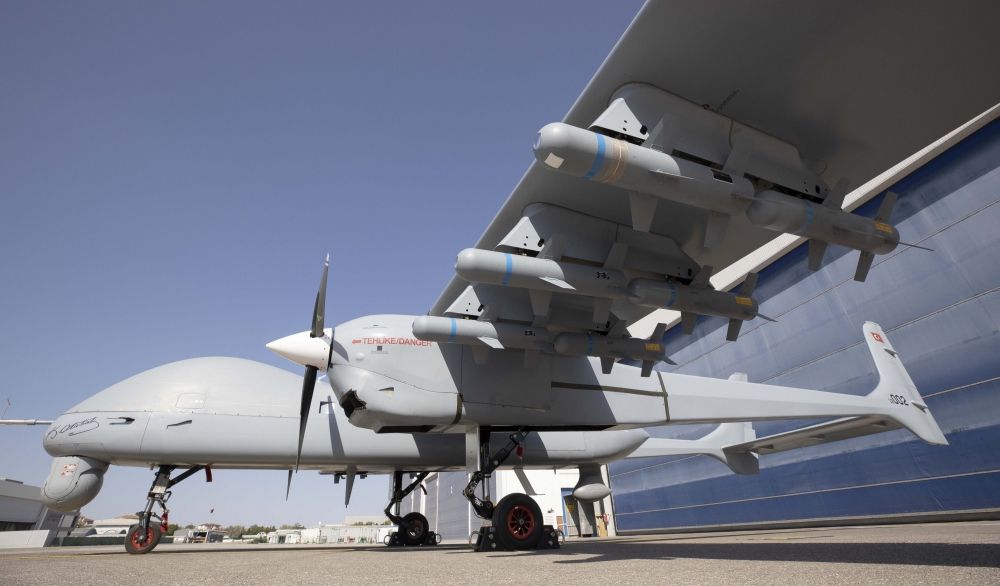 Aksungur with full ammunition reached 28-hour endurance and passed 49-hour endurance on its ferry flight.
The Mark 82 (Mk 82) is an unguided, low-drag general-purpose bomb, part of the United States Mark 80 series. With a nominal weight of 500 lb (227 kg), it is one of the smallest in current service, and one of the most common air-dropped weapons in the world.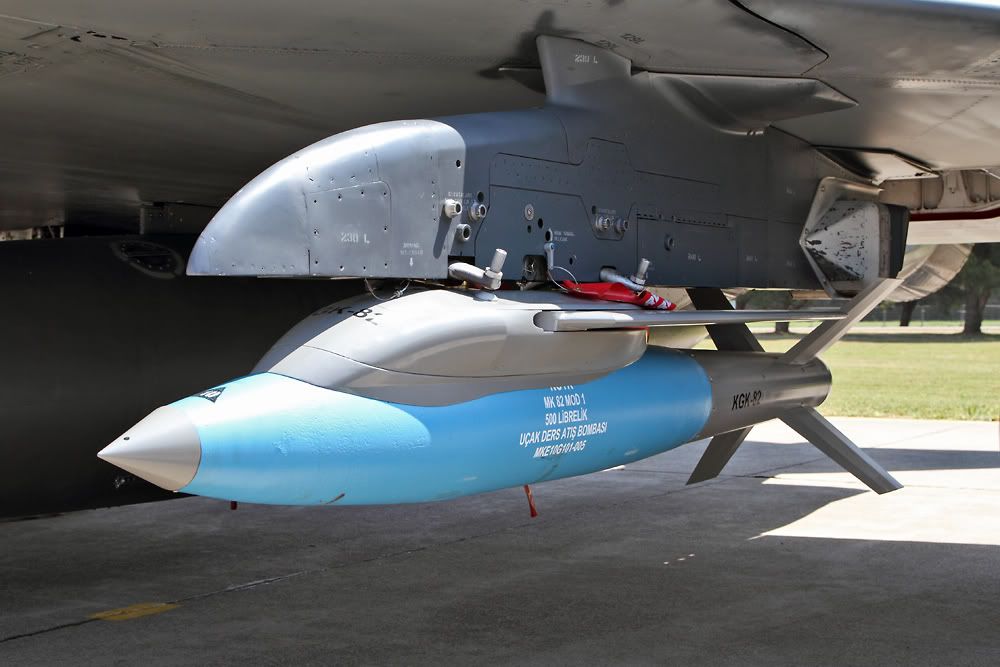 TUBİTAK (The Scientific And Technological Research Council of Turkey) SAGE (Defence Industrıes Research And Development Instıtute) has prepared the KGK in 2011. KGK is a wing-assisted guidance kit that converts existing unguided 1000 lb MK83 and 500 lb MK82 general purpose bombs into long-range, air to ground smart weapons. With KGK, the bombs have the capability of a precision hitting the target from 100 km range, in all weather conditions, providing aircraft to complete the mission safely without entering into enemy air defence zone.
The kit has INS / GPS with crypto support that provides guidance. It was certified to F-16C Block 40 and F-4E/2020 fighter aircraft. KGK has a maximum range of 60 nm when released from high altitudes and 20 nm when released from low altitude. The kit has NATO UAI compatibility.