Turkiye's First Early Warning Radar System ERALP to Enter the Inventory
According to Anadolu Agency, ASELSAN will participate in the 16th International Defence Industry Fair (IDEF 2023), which will be held in Istanbul on 25-28 July. The company will exhibit its communication, air defence, avionics, electro-optics, electronic warfare, radar and unmanned system solutions. ERALP Transportable Early Warning Radar System will also be displayed at IDEF 2023.
S-Band stands out as a new-generation radar that can be quickly installed and assembled on tactical wheeled platforms with antenna architecture in ERALP, AESA and digital beamforming infrastructure. The system can detect and track all air targets from very long distances thanks to its new generation radar algorithms, digital antenna architecture, electronic beam routing capability, and transmit and receive modules with GaN structure distributed over the entire antenna surface.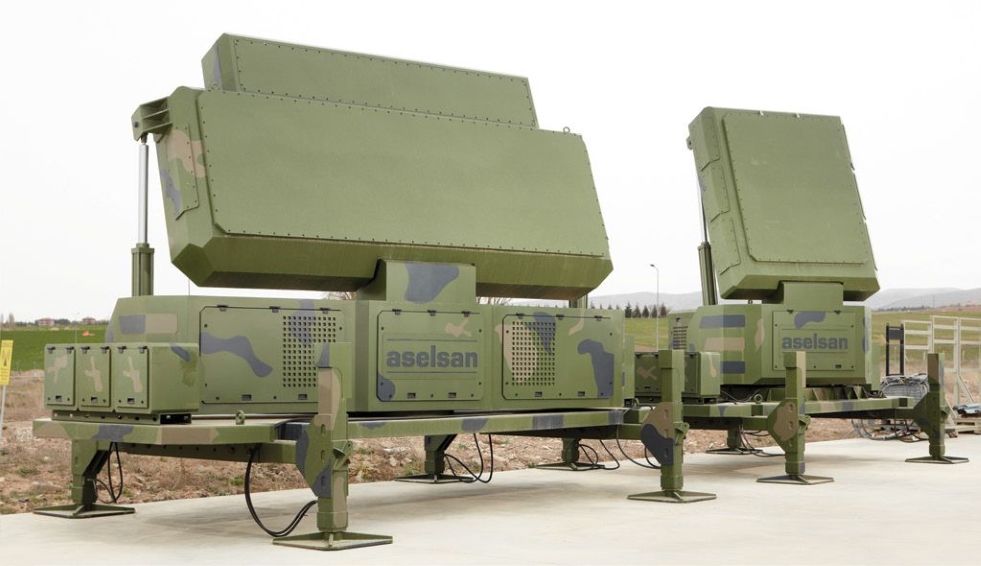 Radar makes a difference with its friend-enemy recognition subsystem with active beam guidance. Thanks to the radar logic working on the network, more than one ERALP system can act as a single radar, thus making the invisible "visible".
After the factory acceptance tests were completed, various tests were carried out with the ERALP Transportable Early Warning Radar System, installed at its first location. During these tests, target detection was carried out with ERALP far beyond the range observed by Turkiye's existing early warning radars. ERALP is aimed to carry the awareness power of the Turkish Air Force to a much higher level.