Turkiye Presents Turkish Fighter KAAN to NATO Countries
The International Fighter Conference, which was held between 6 and 8 November, witnessed essential developments. According to the Conference Programme, Turkish Air Force TF-X Project Management Department Head Brigadier General Cihangir Yay presented the Turkish Fighter aircraft KAAN to high-level NATO country representatives for the first time. General Yay's speech was entitled "Future Warfare Environment and TF-X."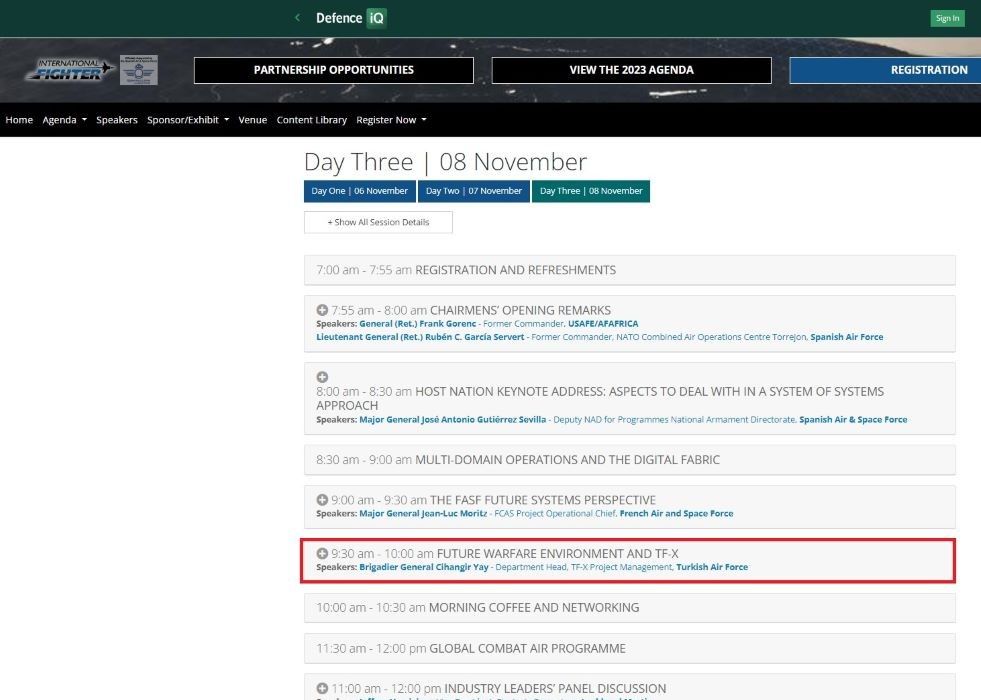 Yay's presentation about KAAN aircraft coincidences is rather interesting timing. Turkish Defence Minister Yaşar Güler officially announced Turkish interest in procuring Eurofighter from the U.K. on Thursday. British Daily Times has recently stated that Germany may leave the partnership with France for FCAS and join the British Club, which started as Tempest and evolved into the Global Combat Air Programme (GCAP). It became evident at the same conference that Sweden will definitely leave the same club. Spain has announced that it gave up on procuring F-35As from the U.S. and decided to procure further Eurofighters.
Most of these developments in aviation took place in Madrid.
Turkish Fighter KAAN is currently at ground tests. The aircraft is expected to perform its maiden flight on December 27, 2023.