Turkish Navy's TCG Anadolu to Begin Sea Trials
On February 27, the ship left the shipyard where it was built. Images shared on social media show the ship being towed away from the dock by two tugboats in the Sea of Marmara.
TCG Anadolu combines the characteristics of a Landing Helicopter Dock (LHD) and an aircraft carrier. The vessel was constructed to operate F-35B fighters from the deck and assault helicopters while the marine corps would conduct amphibious operations. The United States has pulled Turkey out of the F-35 programme, and Turkey has transformed the naval-air programme into a new one. The ship will be equipped with the naval version of Bayraktar TB2, TB3 UCAV, which can land and take off on ships with short runways. The TB3 will have similar geometry to TB2 with a more powerful engine, folding wing, endurance, and payload capacity.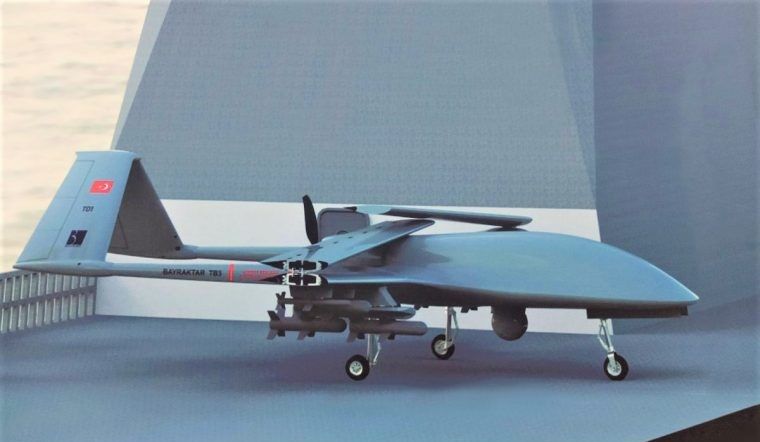 The vessel features 232 meters in length and 32 meters in width. The construction works began on April 30 2016, while the keel was laid on February 7 2018.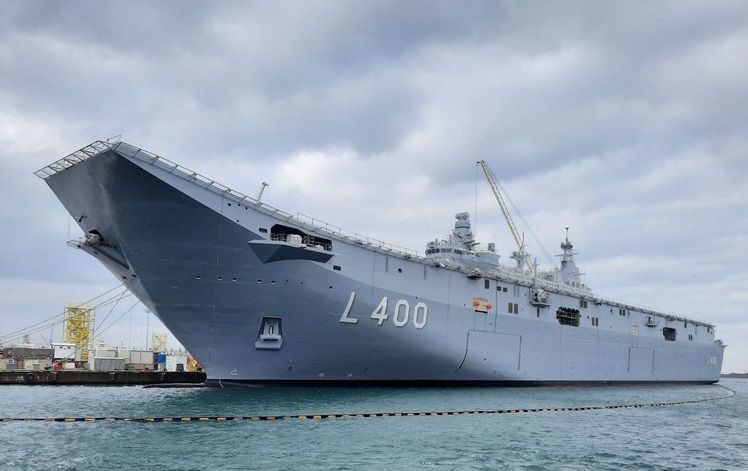 Despite the fact that most media outlets have stated that it will enter service in 2022, the Presidency of Defence Industries (SSB) remains apprehensive. The SSB President, Professor Ismail Demir, set 2022 targets in January 2021 and he did not include delivering TCG Anadolu to the Turkish Navy among them. Demir stated that TB3 UCAV integration will commence in 2023.