Turkish Armed Forces Exhibit its Fire Power
Turkish Armed Forces showed its capacity to conduct joint operations to provide deterrence by demonstrating the firepower of the Turkish Armed Forces.
Ateş Serbest-2023 Activity started in 2014 and was planned to be carried out this year. The activities are held in General Nahit Şenoğul Firing and Exercise Range for one day on October 13, 2023.
Before the activity, the weapons and systems used in firing and the Turkish Armed Forces 50 inventory were exhibited.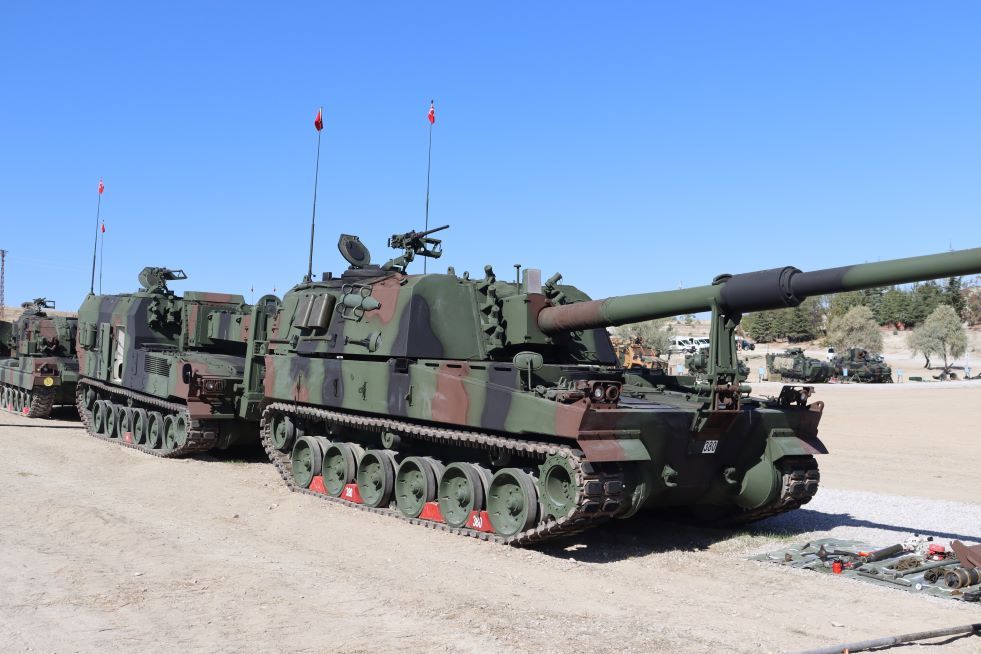 Elements from the Land Forces Command, Naval Forces Command, Air Force Command and General Staff Special Forces Command are involved in the exhibition area and the execution of firing.
Defence Minister Yaşar Güler attended the activity.