Turkey and Ukraine join their forces
"I am confident that our discussions will result in a very practical result that will strengthen our country's security, our countries' energy security, and not only our countries, but also the countries of the region," Zelensky said, adding that special attention was paid to cooperation between Ukraine and Turkey in the aviation and defence industries. Zelensky emphasised that this was a priority in the states' strategic alliance.
"Our mission is to carry out specific projects, form joint ventures, share experiences, and trade technologies. An agreement was inked today that would greatly increase the manufacture of Bayraktar unmanned aerial vehicles in Ukraine. These are new technology, new jobs, and increased defence capabilities for the state "According to Zelensky.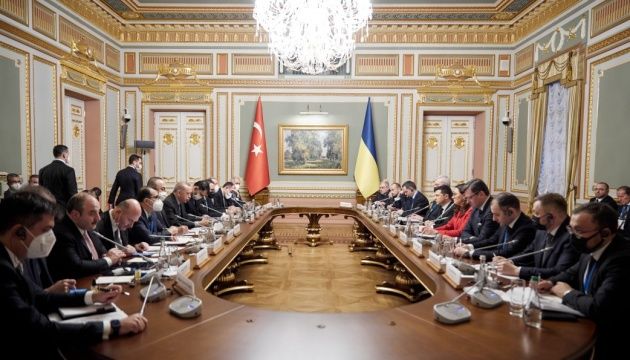 President Recep Tayyip Erdoğan's visit to Ukraine for the "10th Meeting of the High-Level Strategic Council" resulted in Turkey and Ukraine signing a "Framework Agreement for Cooperation in Advanced Technologies, Aviation, and Space."
Under the supervision of President Erdoğan and President of Ukraine Vladimir Zelenskiy, the agreement is signed by Minister of Industry and Technology Mustafa Varank and Minister of Defence of Ukraine Aleksey Reznikov.
According to a written statement issued by the Ministry of Industry and Technology, the agreement moves the two nations to a new level in the development of Turkey-Ukraine relations.
Corporate tax, value-added tax, and customs tax concessions will be offered to Turkish investors under the terms of the agreement until 2035. Turkish firms will be granted special incentives to invest in Ukraine in sophisticated technology, aviation, and space.
The two countries' joint cooperation areas will be increased. Favourable conditions will be made to make the most of the production's scientific and technological capabilities. It will be feasible to strengthen the investment climate for Turkish enterprises in high technology and aviation.
The agreement is essential for the development of joint projects and the creation of an investment environment.