Tubitak SAGE and DASAL to release Togan from UAV
Defence Industries Research and Development Institute SAGE director Gürcan Okumuş stated that the agreement would increase outcome. It will have better results than one company may reach alone. He stated that the outcome would result in new export markets.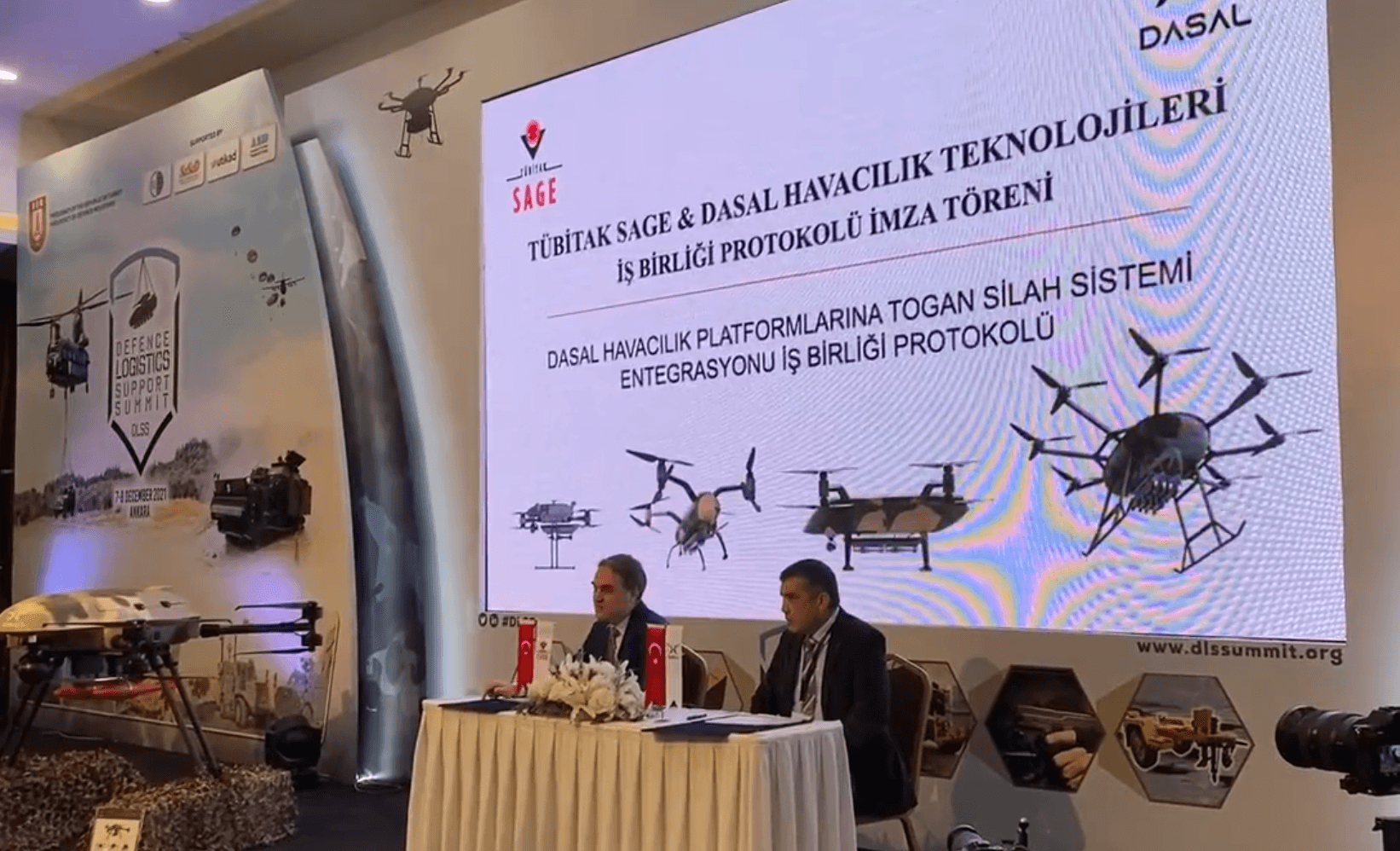 DASAL is a private company owned by Altinay Havacılık and ASELSAN to provide UAV solutions. Dasal's UAVs were formerly developed for cargo purposes.
Both companies shared a video from social media accounts to show that Togan ammunition was released from the UAV.
DASAL's Kargo -150 UAV has a 40 km range. It has 150 kg payload capacity. The video shows UAV carrying eight Togan ammunition. TurDef however learned that it can carry 12 Togan at once. Onboard fire algorithm allows accuracy, and improved warhead provides efficiency. It has an altitude of 3000 m (Mean Sea Level/MSL) and 600 m Above Ground Level /AGL). The cooperation includes Kargo 15 (payload capacity of 15 kg), Kargo 75(payload capacity of 75 kg) UAVs too.
Togan is 81 mmmortar smart bomb.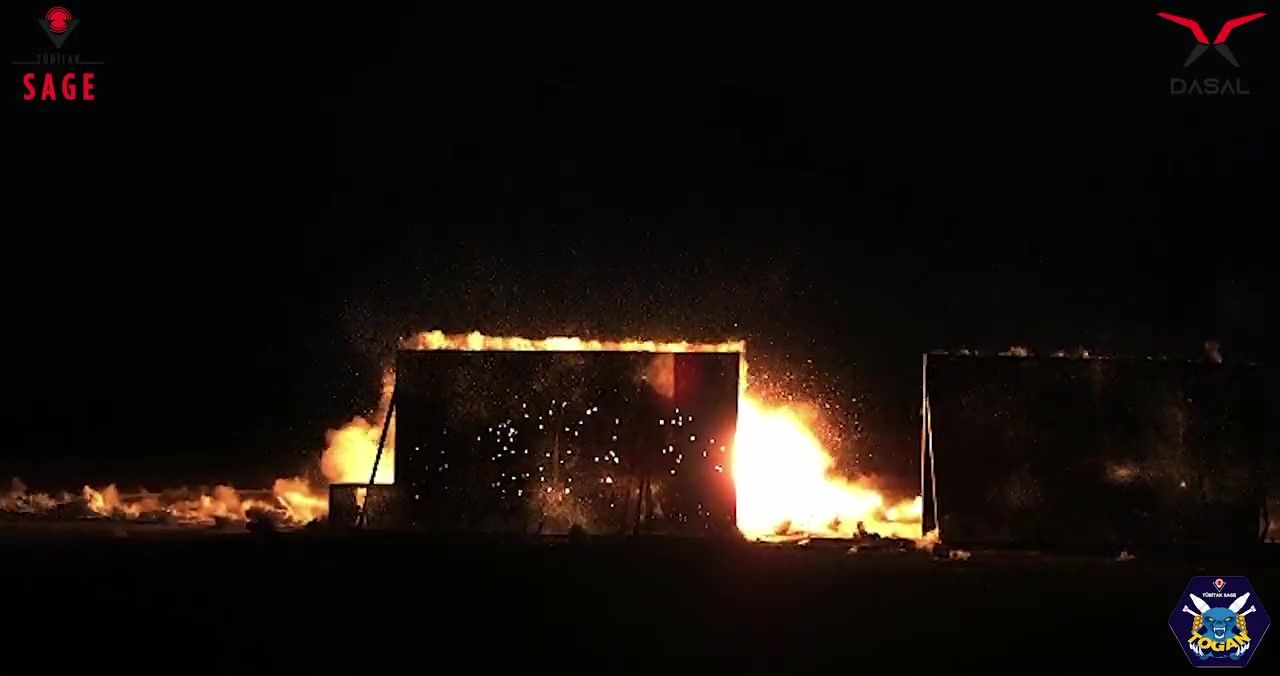 The UAV may operate day and night. The hexacopter UAV takes off vertically, may stand above the target, and wait for good timing but it normally drops the bomb while in motion. The UAV will mostly fulfil missions against small and valuable targets. It can drop all ammunition to the same target or use them for other missions. The Togan has various fuze modes depending on the type of mission.
SAGE has previously developed a product with AsisGuard company, implementing two Togan to Songar UAV. The Togan had 10-meter CEP value. Togan was also seen on Turkish Aerospace aircraft Hürkuş-C.