The U.S. Global Hawk Monitored Ukraine Borders and Russia controlled areas in the Black Sea
The Northrop Grumman RQ-4 Global Hawk operated in areas that civilian liners bypass during exercises of the Russian Navy.
The surveillance UAV was spotted first over Greece, through Bulgaria and Romania, the Global Hawk flew into the airspace of the Chernivtsi region, Ukraine.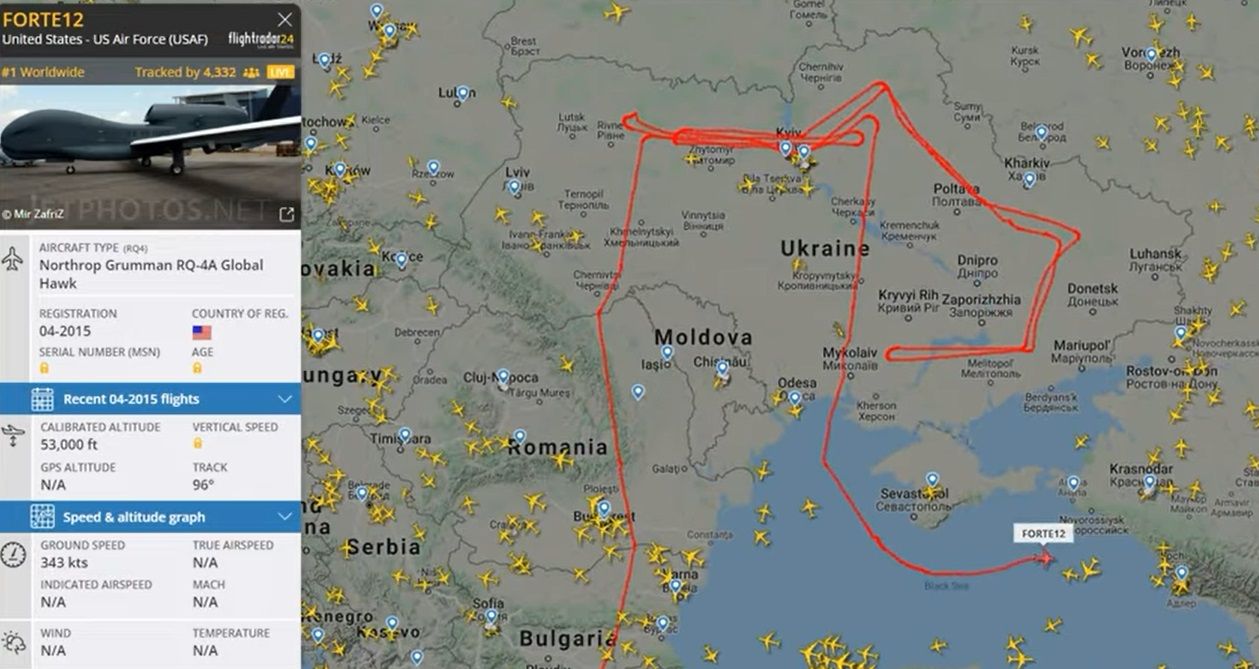 According to its transponder signals, (Forte12) the RQ-4 went to Belarus and Russia borders, Donbas and Crimea reconnaissance missions.
The RC-135 reconnaissance aircraft and E-8 Joint Surveillance Target Attack Radar System also operate periodically over Ukraine.
Six warships of the Baltic and Northern Fleets of the Russian Navy have already arrived to take part in the Russian manoeuvres: three warships of the Baltic Fleet – the Korolev, the Minsk and the Kaliningrad and three of the Northern Fleet – the Georgiy Pobedonosets , the Pyotr Morgunov and the Olenegorsk Gornyak. The last three ships passed the Istanbul Strait (Bosphorus) on Wednesday per the Montreux Convention which, the U.S. is not a signatory.