The Su-57 Felon controls S-70 Okhotnik UCAVs
Russian aviation invests in manned-unmanned teaming. The Russian media states that the new missions of the Sukhoi Su-57 Felon stealth fighters will control the UCAVs in the air. Four Sukhoi stealth fighter UAVs will fly along with Felon and penetrate deep into enemy areas protected by air defence systems. While at the same time, the Su-57 will remain in the safe zone of actual combat operations.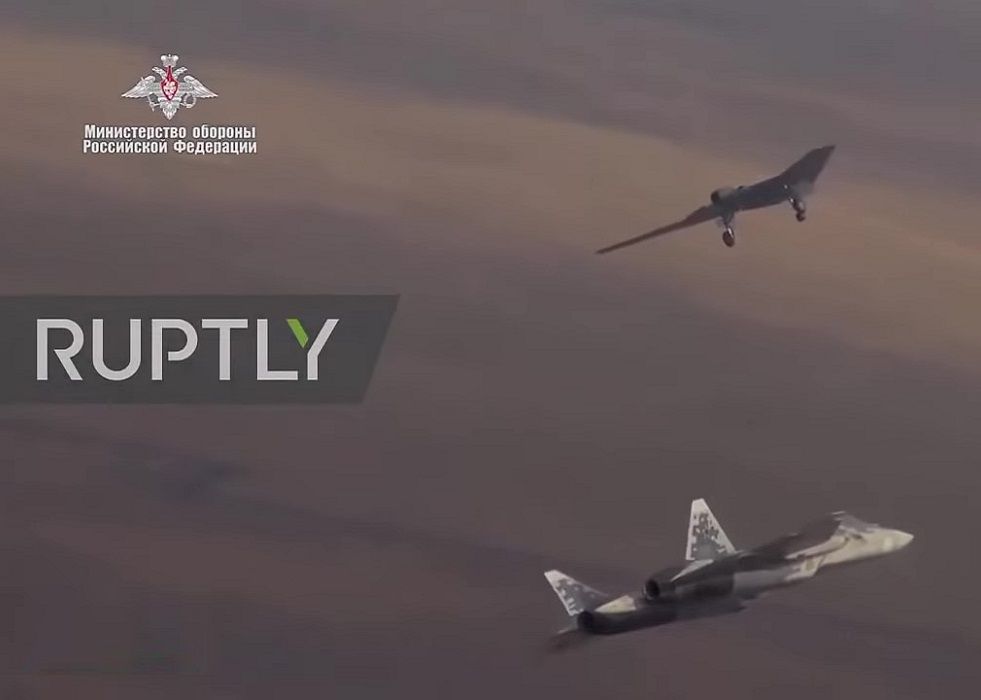 S-70 Okhotnik UAVs will have navigation systems. It is known, Rostec is developing a new communication system for the Su-57 based on Artificial Intelligence (AI) to realize this capability. Rostec said that the communication will take place at a very high frequency. The AI ​​system will encode data transfer between battle group participants. Rostec added the new AI communication system of the Su-57 will allow compatibility with the ground platform and headquarters communication systems.