The First Export Success of Boran to North Macedonia
According to local sources, North Macedonia and Turkiye agreed to an export contract for Boran howitzers. Guns are procuring in line with modernising Macedonian heavy weapons infrastructure. The first battery, consisting of six Boran 105 mm weapons, will be delivered to the user in two years. The rest of the guns are expected between 2029 and 2031. There has yet to be detailed information about the cost dimensions of the deal.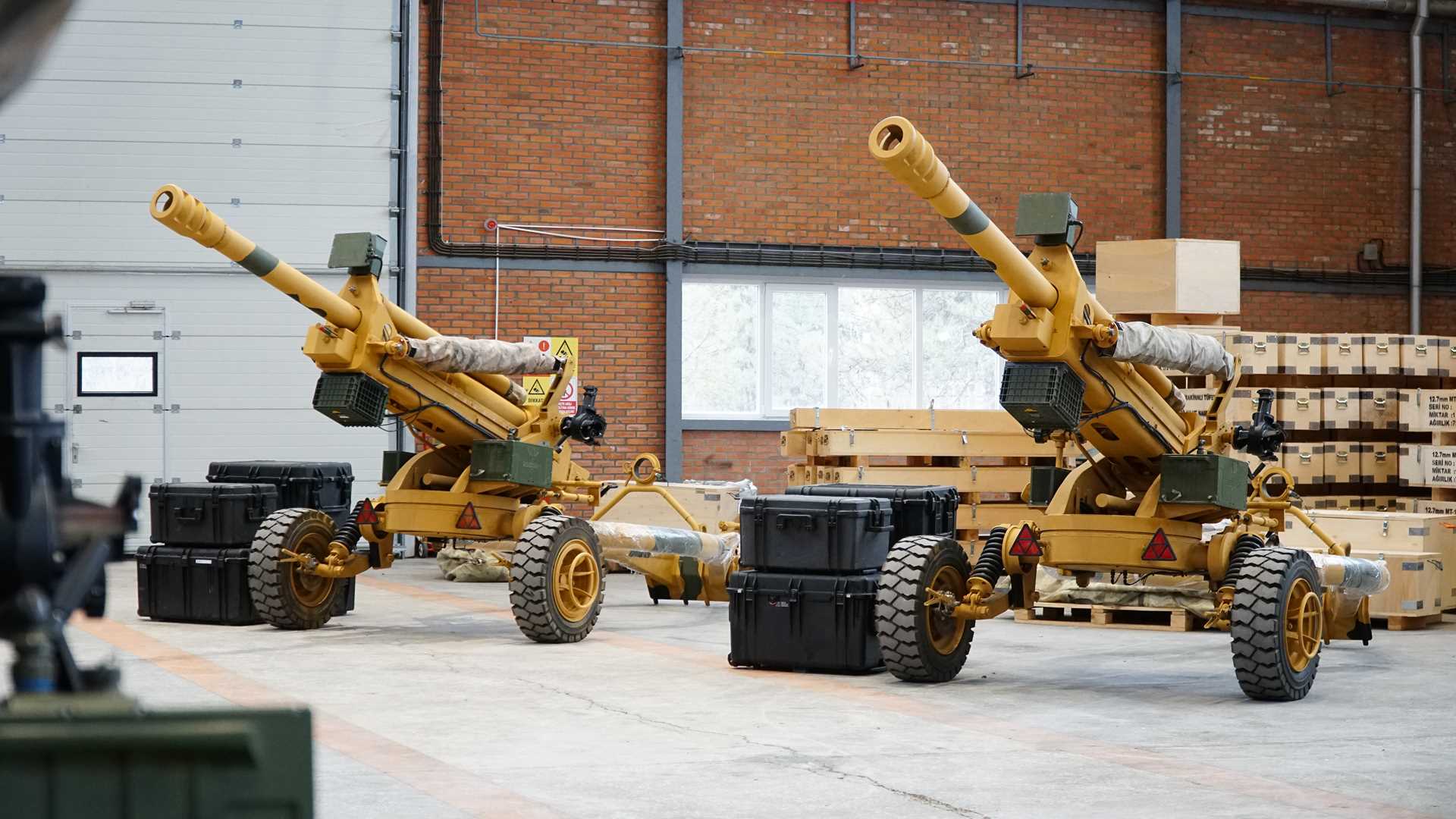 Boran 105 mm towed howitzers were developed within the Air Transportable Howitzers Project under MKE's responsibility. Howitzer is equipped with a box trail carriage instead of the split trail to increase strength and stability and reduce deployment time. The weapon is designed to engage brigade-level targets. Howitzer can be transported by air platform and air-dropped by parachute thanks to 1745 kilograms weight. Boran can be operated with a crew of five. The maximum range of the gun is beyond 17 kilometres at sea level, with a 105 mm 30-calibre gun.
The new howitzer is intended to replace ageing Cold War legacy guns in the Army of North Macedonia inventory. The country will gain modern howitzer infrastructure equipped with an ASELSAN-made Digital Fire Control System. Baran's deployment from time to time in and out of action requires less than one minute.