Tayfun Serial Production Started
President of Defence Industry Agency (SSB) Professor İsmail Demir, Roketsan General Manager Murat Second, ASELSAN Chairman of the Board Professor Haluk Görgün, Turkish Aerospace General Manager Professor Temel Kotil, HAVELSAN General Manager Professor Mehmet Akif Nacar participated in the broadcast on CNN Türk Television.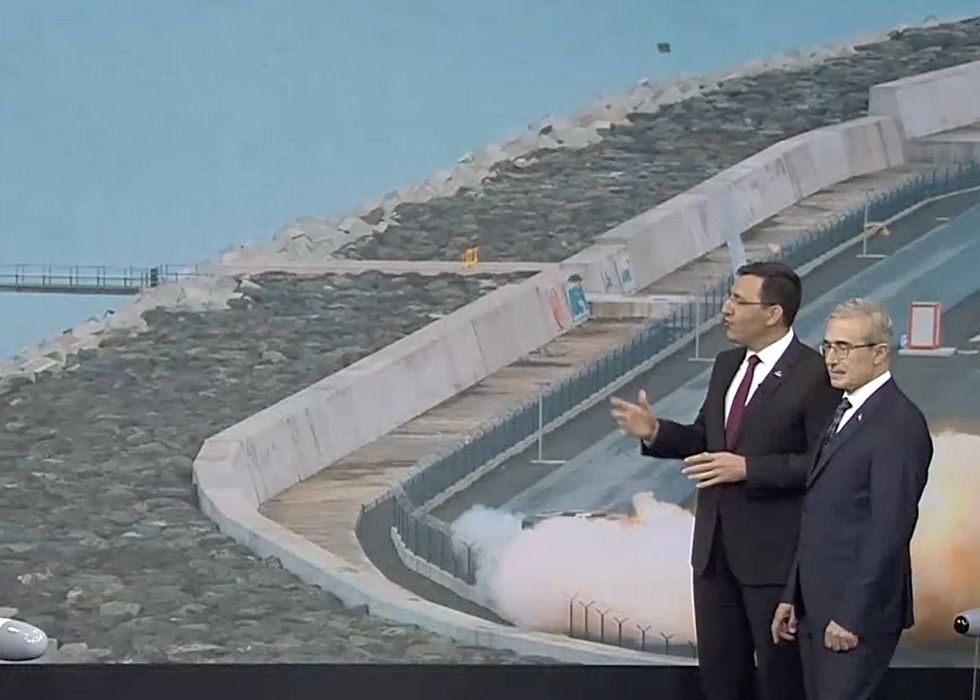 Providing information about the Tayfun missile, SSB President Demir and Roketsan General Manager Second announced that the missile's serial production started after the launch last week. This description also shows that the test shot is the serial production line qualification test. While Demir and İkinci did not provide information about the missile range, Demir noted that Tayfun had the deep strike capability and hit the target with a five-meter CEP. According to the information given in the program, the Tayfun reaches the limit of the atmosphere 40 seconds after being launched. According to İkinci, Tayfun Block 1 has approximately a range of 1000 km, and Block 2 will have a 1500 km range.
SSB President Demir said, "We are talking about values exceeding 120-130 kilometres in SİPER. Even at altitude, we aim for those values. Some manoeuvres will confuse enemy air defence systems. There are such missiles that they break into five pieces in the air. Let's see which one of these will you shoot?" Tayfun also has an "elder brother"; it will be released soon. We used to launch them out of Sinop, but now this range goes beyond our country's borders when launched from Sinop. That's why we're kicking Tayfun out of Rize."
Other information given by the İkinci is as follows:
At the end of this year, we are launching our 100-kilogram payload at an altitude of 300 kilometres with our national rocket. Then we will reach an altitude of 400 kilometres." "The serial production process for the Tayfun Missile has begun."
ROKETSAN is working on solid fuel ramjet technology, and TUBITAK SAGE is working on liquid fuel ramjet technology for GOKHAN BVRAAM. In this case, Turkiye will dominate liquid and solid fuel technology in Ramjet engine technology.
Görgün, Chairman of the Board of ASELSAN, gave information about ASELSAN's activities.
"GÖKDENİZ can fire 1100 rounds of 35mm ATOM air burst ammunition per minute. Each ammunition splits into 400 particles in the air. GÖKDENİZ Air Defence System can fire 1100 35mm ammunition per minute.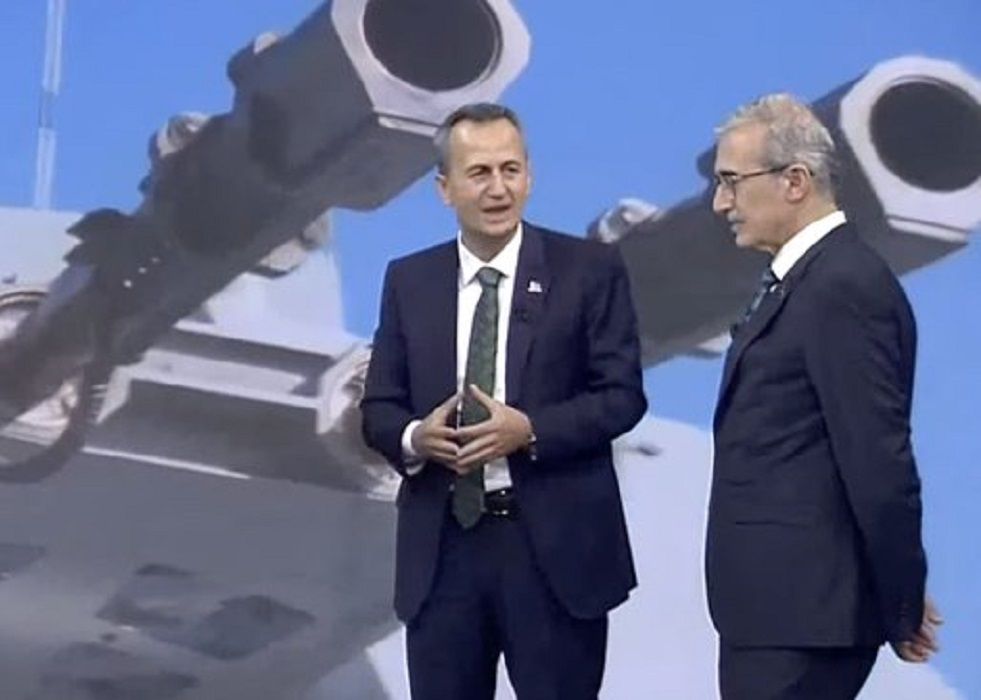 The AESA Radar's radom has arrived. We work very closely with BAYKAR. Soon we will start flight tests on AKINCI." Görgün also gave information about the sale of CATS to Baykar for 346,800,285 TL. Görgün announced that an agreement was signed for 20 E/O systems.
Swarm trials of ALBATROS were performed in eight units. They can share tasks; some can even become Kamikaze IDAs.
ASELSAN significantly increased the range of the TOLUN Small Diameter Bomb.
TOLUN will have a ground-launched configuration, and Delta V company will provide a hybrid rocket engine for the ground-launched TOLUN, which is anticipated as the ASELSAN TOLUN Small Diameter Bomb family. The land-launched version of TOLUN can be considered equivalent to the Ground Launched Small Diameter Bomb (GLSDB) developed in partnership with Boeing and Saab. Boeing's GBU-39 Small Diameter Bomb (SDB) was initially designed to be launched from aircraft. The GLSDB combines the SDB with the M26 rocket, enabling it to be launched from ground-based missile systems such as the M270 Multiple Launch Rocket System (MLRS) and M142 HIMARS. A hybrid rocket engine would bring a trust control advantage to TOLUN, increasing the range. Unlike Roketsan's TRG-230 and TRG-300 guided missiles, the land-launched version of TOLUN would reach a certain altitude and glide to its target by separating from the engine.
The land launch of TOLUN will significantly contribute to the artillery fires' operational flexibility. The hybrid engine would also bring new advantages to the TOLUN as GLSDB has more limited manoeuvre capability. TOLUN's hybrid rocket engine with adjustable thrust in its land configuration may solve the range problem of GLSDB, which varies according to the engagement angle. Based on the GLSDB example, it may come to the fore to launch TOLUN from naval platforms in the long term. GPS/INS-guided TOLUN is certified for F-16 fighters and AKINCI UCAVs.
Ismail Demir also said, "You can't fire national ammunition from an F-16 Block 70 that you will buy from US. You can shoot from the Block 40s or 50s from the F-16 Block 30s you have "freed up". When ÖZGÜR integrates the AESA Radar developed by ASELSAN into the F-16s, We will be able to hit targets from far away with our air-to-air missiles.
If we had bought TCG ANADOLU from abroad, we would have paid at least 400 million Euros extra. Also, HAVELSAN is here. It is also vital that the command/control technologies on the ship are domestic.
HAVELSAN General Manager Mehmet Akif Nacar said that ADVENT is one of only three systems in the world in its class."