Spain Abandons F-35, Focuses on European Fighter
In November 2021, the Spanish Defence Ministry expressed interest in the F-35. This aircraft will replace the Air Force's Boeing EF-18 Hornet and McDonnell Douglas AV-8B Harrier II. The Ministry told the press that it was committed to the Eurofighter and stated that it was not interested in developing other weapons systems.
This shift in focus comes after an in-depth exploration of the Long Term Evolution (LTE) capabilities of the Eurofighter Typhoon, which competes directly with the F-35. In the end, the Eurofighter beat its American counterpart.
Typhoon's advanced system is equipped with an Active Electronically Scanned Array (AESA) radar, providing increased detection range, improved target tracking and excellent resistance to electronic countermeasures.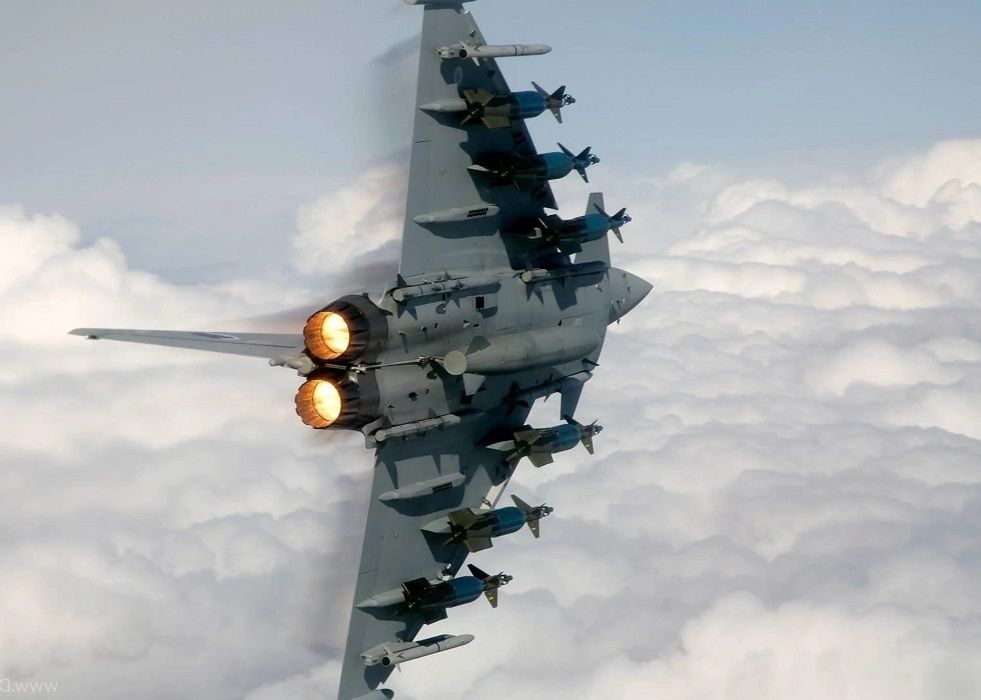 In addition, LTE Eurofighter incorporates improvements to its electronic warfare systems, ensuring superior self-protection and countermeasures against potential threats.
This powerful fighter is well-equipped to meet the demands of modern air combat and excels in complex and challenging environments.
Spain's decision reflects growing recognition of the Eurofighter Typhoon's exceptional capabilities within the global defence community. The announcement coincides with the IQPC International Fighter Conference (IFC) 2023 in Madrid, further strengthening Spain's commitment to the Eurofighter programme.
Spain's strategic decision to shift its focus to the Eurofighter signals a new chapter in its defence capabilities and paves the way for future advances in European military aviation.
Withdrawing from F-35 negotiations coincides with a possible Long Term Evolution (LTE) modernisation upgrade for Eurofighter fighters in its more extensive fleet.
LTE introduces improvements in areas such as avionics, sensors and communications systems. These improvements enable the Eurofighter to have greater situational awareness, better data-sharing capabilities and better interoperability with other aircraft and ground systems.
The LTE variant of the Eurofighter is designed to meet the evolving needs of modern air combat.
Its advanced technology and improvements make it a powerful fighter, capable of operating in complex and challenging environments, the Defence Ministry said.
Spain has recently ordered 25 additional Eurofighter aircraft under the Halcon II programme to replace the EF-18 AM/BM Hornet currently in use with Ala 12 at Madrid/Torrejón Air Base and Ala 15 at Zaragoza Air Base. The Hornets will start to be decommissioned from 2030.
Spain's decision to order new fighters under the Halcon II programme indicates that earlier Eurofighter fighters procured under Halcon I and Halcon II programmes will not wait for LTE standard. It is unknown whether they will be upgraded to LTE standard in the future.
The Spanish Air Force has 17 Tranche 1, 32 Tranche 2, and 19 Tranche 3 Eurofighters on the fleet and will acquire 20 Tranche 4 (Halcon I) and 25 Tranche 4+ (Halcon II) aircraft. It is also known that the LTE upgrade will not fit the Tranche 1 aircraft.