Singapore Received its First H225M Helicopter
The fleet will replace The Super Puma helicopters that have been in service since 1983 and will complement the CH-47 helicopters to meet the Singapore Armed Forces' lift requirements. The RSAF's Super Pumas have been used to transport Special Operations Task Force troopers for troop insertion, and as an overhead escort to protect cargo on board merchant vessels, in addition to search-and-rescue missions and evacuations. The H225M has about 20 per cent longer-range capability than the AS332M Super Pumas.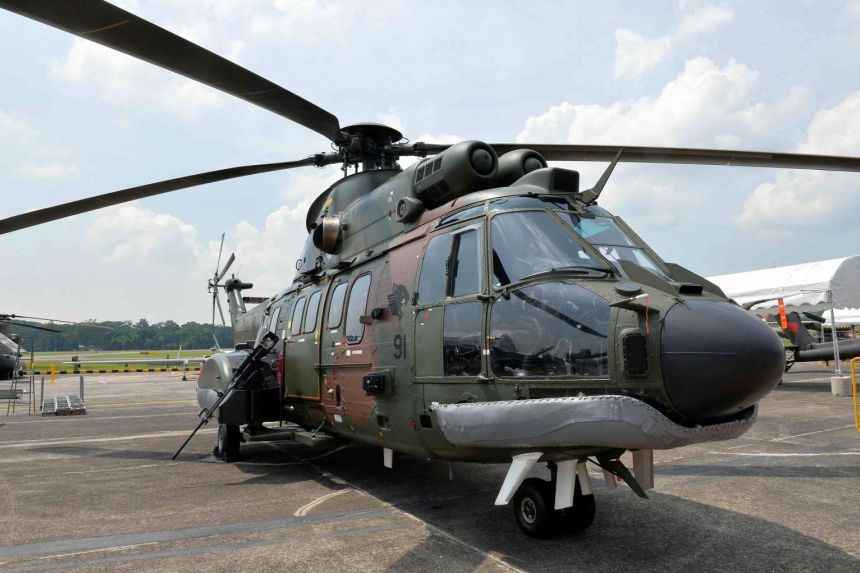 The delivery is delayed few months due to the pandemic.
Airbus Helicopters signed a contract with Singapore's Ministry of Defence for the acquisition of H225M Medium Lift Helicopters in 2016.
Singapore's fleet of H225Ms is expected to assume including search and rescue, aeromedical evacuation, as well as humanitarian assistance and disaster relief operations.
H225Ms are currently in service across the world, having accumulated more than 143,000 flight hours. The H225M is used in Brazil, France, Indonesia, Malaysia, Mexico, Thailand and Kuwait.