Saab Wins $770 Million Order for RBS 70 NG Shorad and Giraffe 1X Radar
The Carl Gustaf 8.4 cm recoilless rifle is a lightweight, low-cost weapon. Robotsystem 70 (RBS 70) is a man-portable anti-aircraft defence system (MANPADS) designed for anti-aircraft warfare in all climate zones with little to no support from other forces.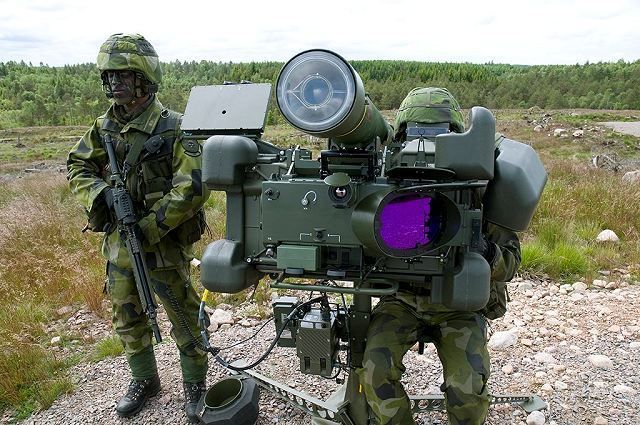 It employs the RB 70 missile, also used in several other Swedish missile systems. The Giraffe Radar is a family of land and naval two- or three-dimensional G/H-band (4 to 8 GHz) passive electronically scanned array radar-based surveillance and air defence command and control systems designed for use with medium- and Short-Range Air Defence (SHORAD) missile or gun systems, or as gap-fillers in a larger air defence system.