Russia's Giant Mi-26 Begins Serial Production in 2022
A few flights remain to wrap up the Mi-26T2V's flight tests, CEO of the Russian Helicopters rotorcraft manufacturer Andrei Boginsky revealed.
The clearance for mass manufacturing of the world's heaviest military transport helicopter, the Mi-26T2V, will be granted by the end of the year, according to the CEO of Russian Helicopters (part of the state tech corporation Rostec).
"We are currently nearing the end of the process of obtaining the O1 designation for the helicopter's baseline configuration, and only a few flights remain to complete the Mi-26T2V flight tests." We hope to complete these flights by the end of the year and obtain the O1 code. "We have already delivered the first batches of Mi-26T2V helicopters to Russian soldiers," claimed the CEO.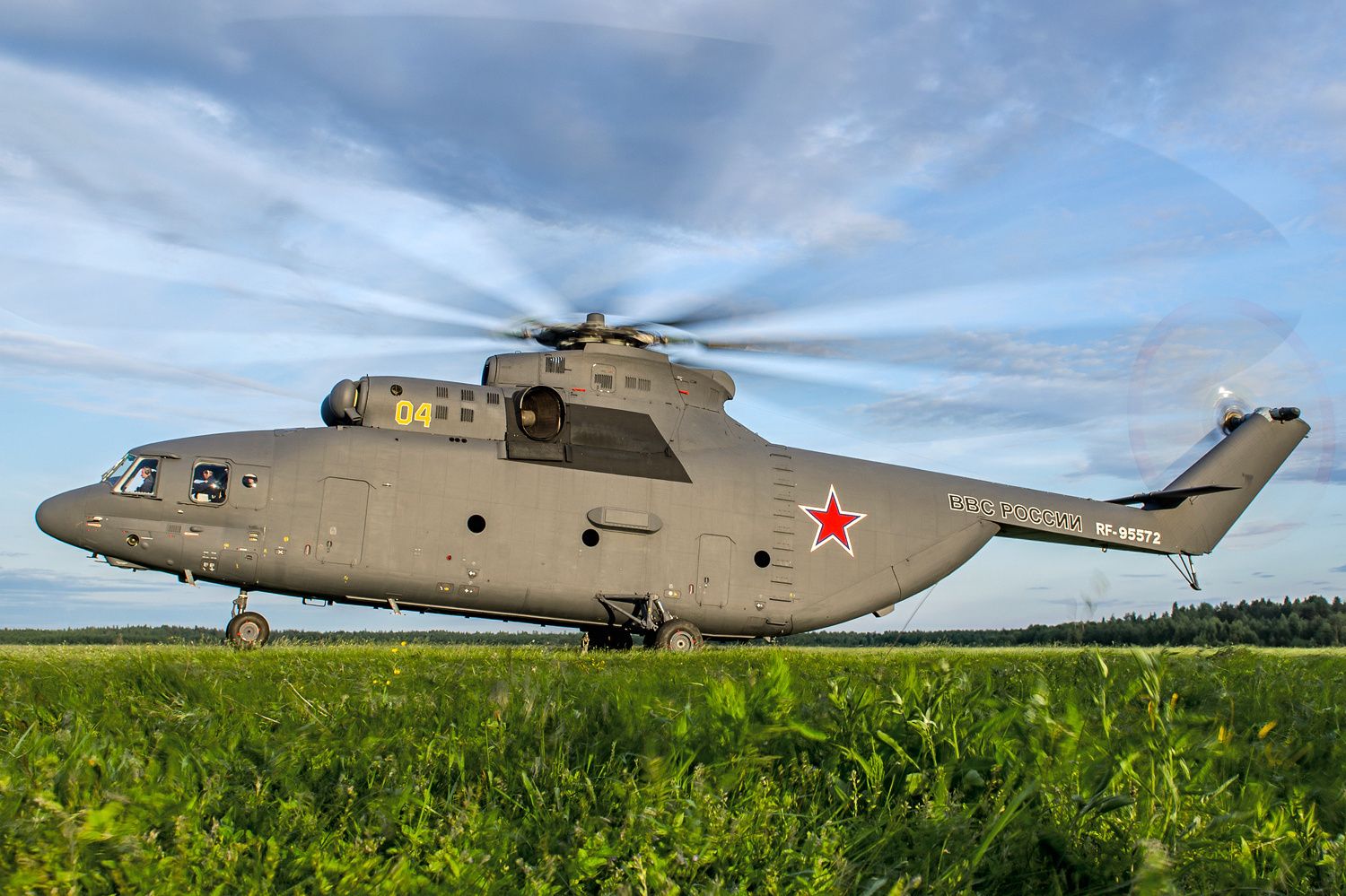 In August 2018, the updated Mi-26T2V helicopter took to the skies for the first time. In March 2019, Russian Deputy Defence Minister Alexei Krivoruchko stated that the ministry would purchase ten Mi-26T2V helicopters.
The Mi-26T2V is a heavy large-fuselage military transport helicopter with more than 20-tonne lifting capacity. The rotorcraft is built with an integrated NPK90-2V avionics suite that allows it to fly in automated control mode, reach a pre-set point, and undertake approach manoeuvres day and night. The Mi-26T2V is protected from air defence missile systems by the defensive aids suite. The modified helicopter has a five-person crew. What the C-130 Hercules aircraft is carrying may be vertically lifted by the chopper.