ROKETSAN Unveils Burç Air Defence System
ROKETSAN unveiled its new system at a press conference in Istanbul, a day before IDEF 23, where Roketsan President Faruk Yiğit and Roketsan General Manager Murat İkinci attended.
ROKETSAN combines its Sungur short-range air defence missile and TRMekatronik's 20 mm cannon to provide short-range air defence to protect mobile units. The Burc is mounted on FNSS's 8X8 Pars Scout. FNSS 8X8 is a bigger version of the 6X6 Pars Scout.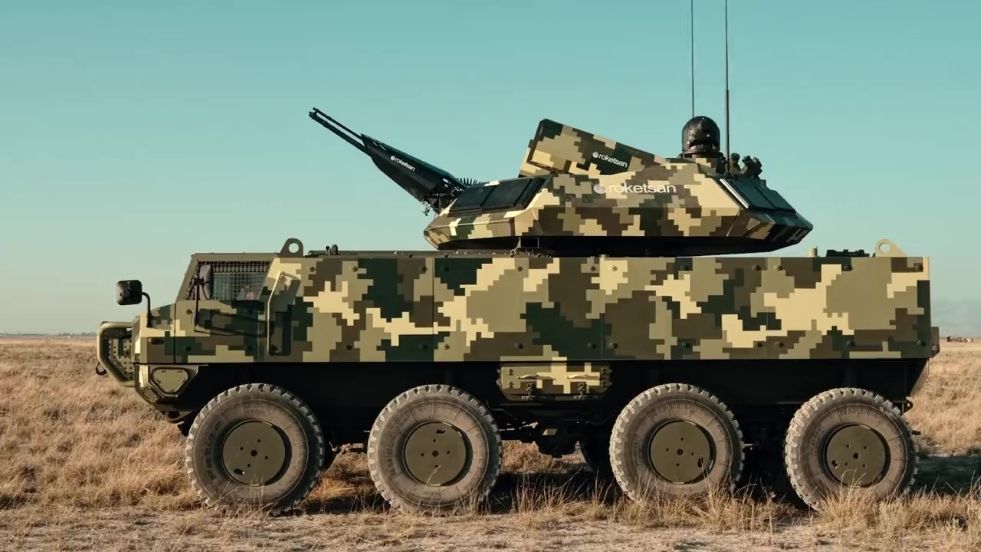 The Burc is equipped with two AESA Radars to provide 180-degree coverage up to 20 km range. The Sungur missile will target UAVs and suicide drones up to eight km range. The 20 mm cannon will hit the attacking UAV in the closest range. The Levent Missile will be later added to Burc's inventory.
TRMekatronik is established to equip T129 Atack helicopters with Turkish 20 mm cannons.
Roketsan General Manager Murat İkinci did not reveal the AESA radar maker, stating that it is Turkish but could be replaced with another one.