ROKETSAN to produce Mini Missile
The Ankara exhibition is called Productivity and Technology (Verimlilik ve Teknoloji) The Presidency of Defence Industries, Defence Ministry, Turkish Aerospace, ASELSAN, HAVELSAN, ROKETSAN,TÜBİTAK SAGE, MKEK, Sarsilmaz, Bites, Anova, ATEL, Turkish Defence and Aerospace Industry Exporters (SSI) are among those participating to the expo.
ROKETSAN has presented its 40 mm missile. It was presented as Yatağan in IDEF 2019. This is ammunition with extended range and increased precision. Conventional 40 mm ammunition has a rocket engine that doubles the range. It is guided with a semi active laser system.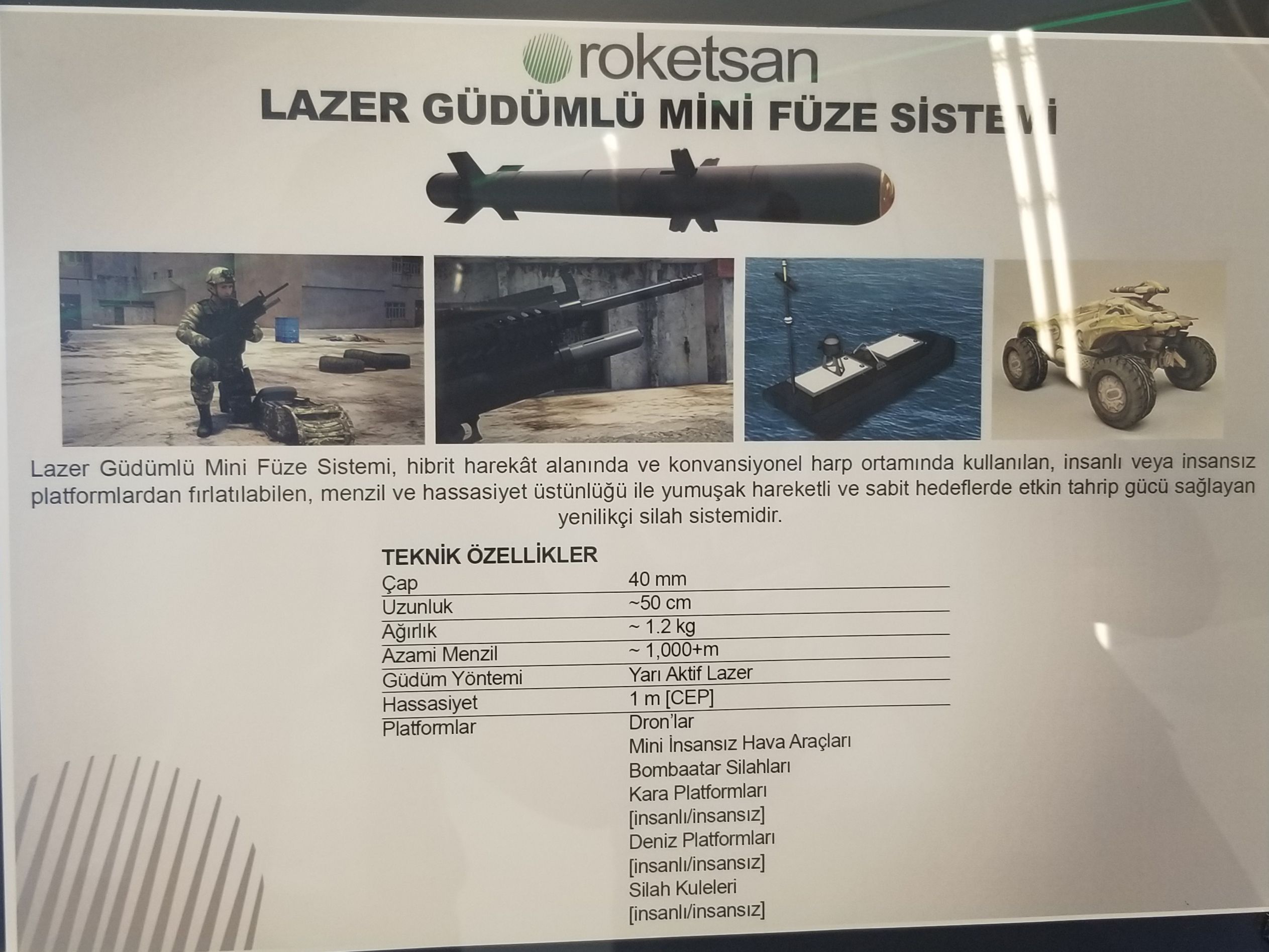 The name of ammunition is no longer Yatağan as ROKETSAN has recently signed a contract with SSB.ROKETSAN will start serial production of mini-missile.
Former Yatağan, the new mini missile will be used from drone, UAV, land vehicles, naval platforms, turrets and grenade launchers.