ROK Starts KF-21 Boramae's Serial Production in 2024
The Korean Defence Acquisition Program Administration (DAPA) announced on June 28 that the 6th KF-21 Boramae prototype had successfully made its maiden flight. The aircraft took off from the 3rd Training Wing in Sacheon, South Gyeongsang Province, and flew for 33 minutes. This is the second twin-seat version aircraft. A Korean Air Force 52nd Air Force Test and Evaluation Squadron pilot and Chief Test Pilot of Korea Aerospace Industries (KAI) performed the test flight.
The Korean government plans to continue performance verification using the six prototypes through operational stability, electronic device performance verification, including the Active Electronically Scanned Array (AESA) radar, and weapons tests.
Seoul said it would begin serial production of the KF-21 next year as the aircraft received provisional suitability for combat use last month. The first aircraft will be delivered to the Korean Air Force (RoKAF) in 2026 if all performance verification process goes as planned.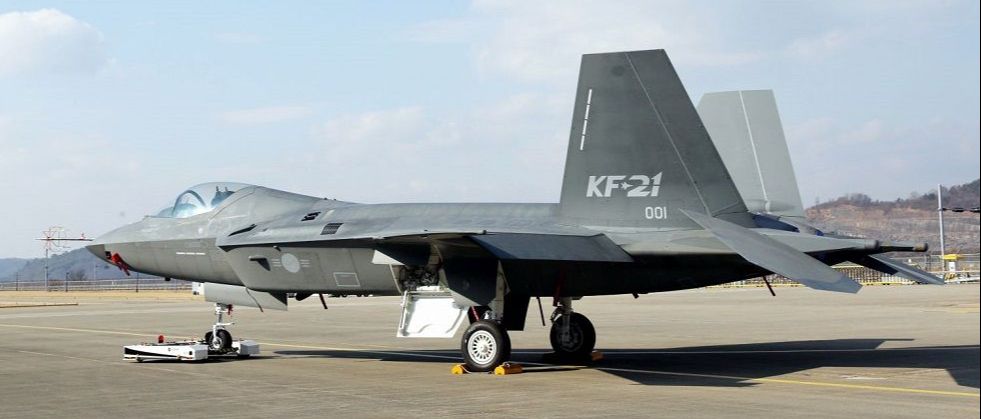 RoKAF plans to acquire 120 aircraft, including the first 40 in serial production, between 2026 and 2028. The next plan is to replace the ageing F-4 and F-5 fighters by 2032.
The aircraft will be equipped with air-to-air weapons such as the British Meteor and German AIM-2000 missiles and GBU-12 and MK-82 air-to-surface ammunition, and air-launched cruise missiles (ALCM). The airframe is stealthier than any fourth-generation fighter, but unlike fifth-generation fighters, it does not carry weapons in internal bays.
There is no clear-cut information about Indonesia's application for the aircraft, as it has not submitted plans for payments.
Indonesia must pay around 1.7 trillion won or 20 per cent of the total development cost of 8.8 trillion won until 2026.
The Philippine Air Force (PAF) and the Peruvian Air Force (Fuerzas Armadas del Perú/FAP) have expressed interest in the aircraft. The Polish Armaments Group Polska Grupa Zbrojeniowa (PGZ) is also closely watching aircraft development, potentially paving the way for purchasing a future Block 2 version of KF-21 Boramae.