Ramjet Gökhan Prototype Will Be Available Soon
Varank emphasised the successful completion of Turkey's first national air-air missiles, Gökdoğan and Bozdoğan. "The liquid fuel RAMJET project has reached its conclusion. In 2022, we will unveil the RAMJET Engine prototype, which will travel at supersonic speeds. We have developed a Domestic and National Underwater Combat Management System. We have completed the tests of the on-land and integrated it into our Preveze Submarine, "he stated.
Minister Varank added that Turkey's Space Program had prepared the country for the space race. The programme has a budget of 1 billion 890 million lira.
"While we are carrying out the testing of the hybrid rocket engine that we will fire in orbit, we are continuing the evaluation studies for the launch vehicle and port," Varank said.
Varank's words about the Ramjet engine is not new for Turkey. TÜBITAK Defence Industry Research and Development Institute (SAGE) has been working on RamJet and ScramJet propulsion systems for quite some time. TÜBITAK-SAGE Director Gürcan Okumuş made the following remarks in 2021: "Using our previously established test infrastructures, we have carried out invaluable work in the creation of a liquid fuel RamJet engine in a short period." The progress we've made in a short period in terms of liquid fuel RamJet engines in the project we're working on inspires us to become one of the world's few countries in liquid fuel RamJet engine and, in the future, ScramJet engine technologies. On the one hand, we are continuing development work on current infrastructures. On the other hand, we are working hard to construct infrastructure to do RamJet engine testing and aerodynamic warm-up tests. When finished, the associated infrastructure will be one of the biggest in Europe."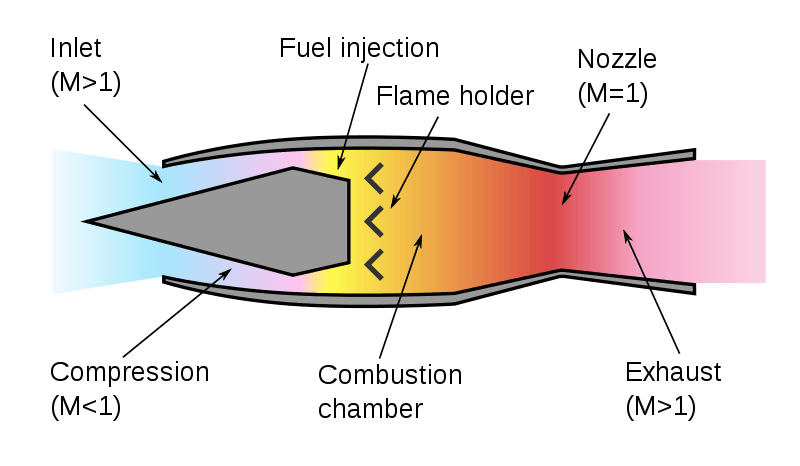 At this moment, all of the infrastructure required to construct a RamJet missile has been finished to a significant extent, and testing is still ongoing. We can tell that the remaining portion will be available in a very short period. We will be able to test our RamJet engines on-board missiles in our infrastructure next year."
MBDA's Meteor Air-Air Missile has a RamJet propulsion system. The RamJet Propulsion System is also intended to be used in TÜBITAK- SAGE's Gökhan air-to-air missiles.