PT Pindad will produce new weapon and ammunition for amphibious missions
Indonesian state-owned defence enterprise Perindustrian Tentara Nasional Indonesia-Angkatan Darat (PT Pindad) will produce a new rifle and ammuntion. The SS Amphibious will fire MU5-BA ammunition designed for underwater combat to a maximum depth of 10 meters. The weapon will have MU5-TJ ammunition on the land.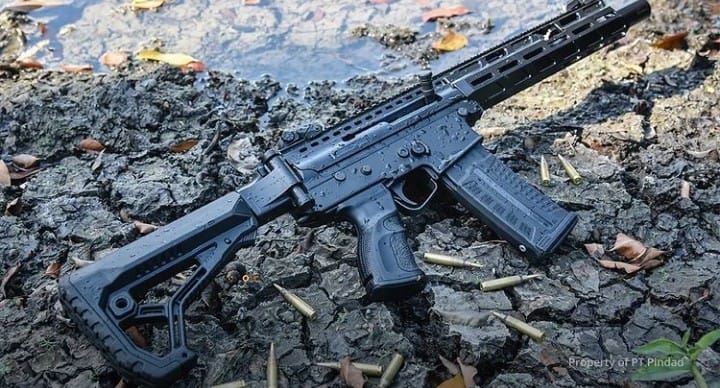 (MU5-TJ Ammunition)The President of the Republic of Indonesia, Joko Widodo, accompanied by the Minister of Defense, Prabowo Subianto attended the signing of the Small Caliber Munitions (MKK) cooperation contract between the Indonesian Defence Ministry and PT Pindad. PT Pindad also introduced its newest product, the SS Amphibious, with special munitions for use in the water, MU5-BA Kal. 5.56 x 45 mm.The SS Amphibious Kal 5.56 mm is designed for operations around coastal waters and can be used to support operations on land and water. Using the MU5-TJ on the ground, the SS Amphibious has a range of 200 m. Meanwhile, with MU5-BA in waters with a depth of 0-5 m, this weapon has a shooting range of 12 m, and at a depth of 5-10 has a shooting range of 10 m. including munitions developed by Pindad.