Niger's HÜRKUŞ Spotted for the First Time
HÜRKUŞ Test Pilot Murat Özpala shared the photo of the aircraft waiting. The plane, painted in Niger air force camouflage with the country flag, is expected to be delivered soon.President Recep Tayyip Erdoğan announced on November 18, 2021, that TUSAŞ would export two Hürkuş aircraft to Niger. It has been known that the pilots from Niger have been training for a while in the simulators at HAVELSAN. It is estimated that the first HÜRKUŞ aircraft will be delivered to Niger next year.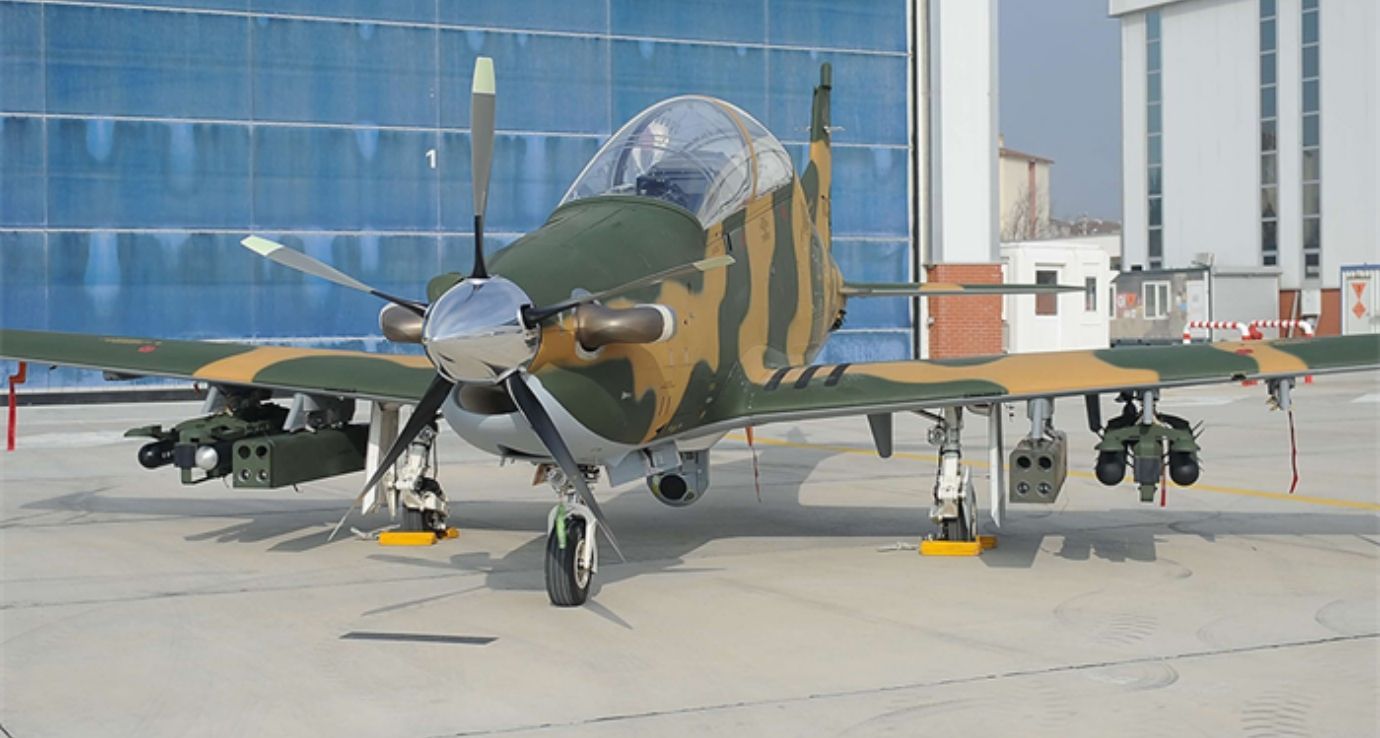 The HÜRKUŞ is a tandem two-seat, low-wing, single-engine, turboprop aircraft. It can perform Close Air Support (CAS) missions. It has a 1,500-kilogram payload capacity, including Roketsan's Cirit laser-guided missiles and UMTAS anti-tank guided missiles.