MKEK Begins RDX Production
Airborne 105 mm Light Towed Howitzer BORAN and Remote Controlled Electric Armoured Combat Vehicle (EZMA) were also demonstrated at the ceremony held at Barutsan Rocket and Explosive Factory. Turkey imported such raw products from abroad until recently. Roketsan introduced a similar production facility in January.

Machinery and Chemical Industry Corporation (MKEK) General Manager Yasin Akdere said that the facility was put into service by MKEK in 12 months with local and national resources. Akdere reported that the 105mm Boran Air Transportable Light Towed Howitzer is ready for mass production.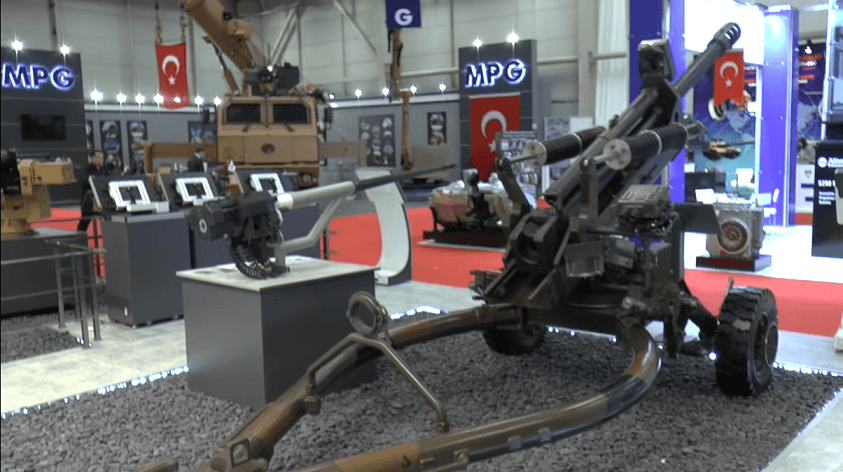 Minister of National Defence Hulusi Akar introduced the mine-clearing vehicle MEMATT developed by ASFAT. ASFAT stands Military Factory and Shipyard Operation Company, but there is no official translation available. MEMATT is an indigenous unmanned Mechanical Mine-Clearing Equipment MEMATT is exported to Azerbaijan.