MKE exhibits its CIWS Vision at Saha Expo
The company had presented a short-range CIWS capacity with an electro-optic trekking device. The 20 mm weapon system was said at that time to track approaching targets via vessels tracking radar. It would be used as the last defence system against UAV, Aircraft, Helicopter and missiles with its 20×1020 mm six-barrel Gatling gun.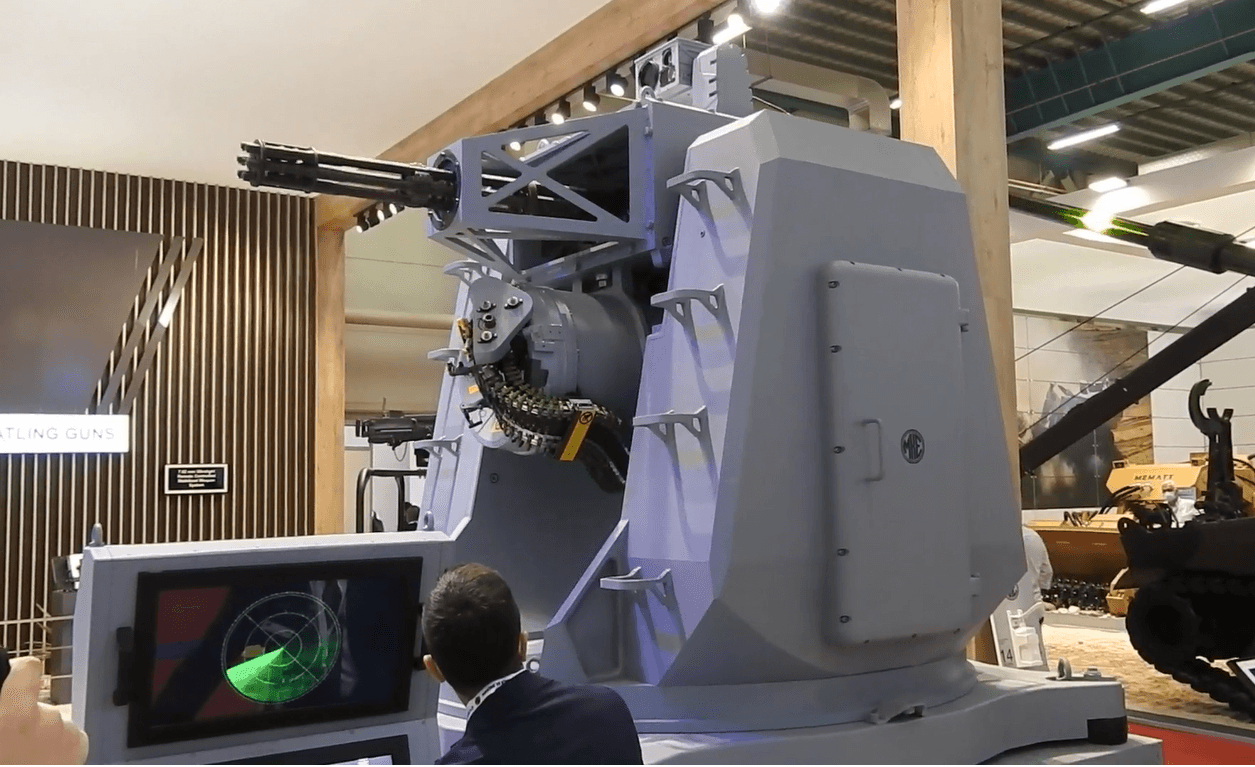 MKE A.Ş. exhibited its vision for the first time in October at Military Border and Security Summit in Ankara. TurDef was unable to confirm the vision at that time.
The vision is exhibited for the second time at Saha Expo. TurDef learned MKE A.Ş.'s final aim. The CIWS in inventory has a 20X 1520 mm six-barrel Gatling gun. It is expected to outperform comparable systems in Turkish inventories. It will be gradually upgraded to longer barrels, and tracking radar will be installed on the system. The ship's radar will no longer require tracking the target at this critical moment. As a result, the envisioned CIWS will have a longer range to stop approaching targets.
It is learned that MKE has started to negotiate with companies that are capable of producing such radar.
TurDef's exclusive news. It can be republished with attribution to TurDef with a link.