Lockheed Martin Returns IDEF
Turkiye and Lockheed Martin have a long ongoing relationship. The F-16 Peace Onyx procurement programmes are the most known of them. Turkiye established Turkish Aerospace Industries (TAI) and produced hundreds of F-16s. Relations with Lockheed Martin improved even more as Turkiye became the JSF partner country. Not only TAI manufactured central fuselage, but many other companies also became part of this programme.
Then in 2019, Turkiye was removed from the JSF Programme, and CAATSA was applied to Defence Industry Agency (SSB). Lockheed Martin did not attend the International Defence Industry Fair (IDEF) in 2021.
Once the presidential election ended, U.S. President Joe Biden called Recep Tayyip Erdoğan and congratulated him for winning the campaign. Informing the press about the dialogue, POTUS stated that President Erdoğan discussed the future of the F-16 deal between Turkiye and the USA.
Turkish Defence Ministry sent a Letter of Request (LoR) to the U.S. last year. Turkiye wants to buy 40 F-16 Block 70 and 79 modernisation kits to upgrade existing F-16s to the Block 70 levels.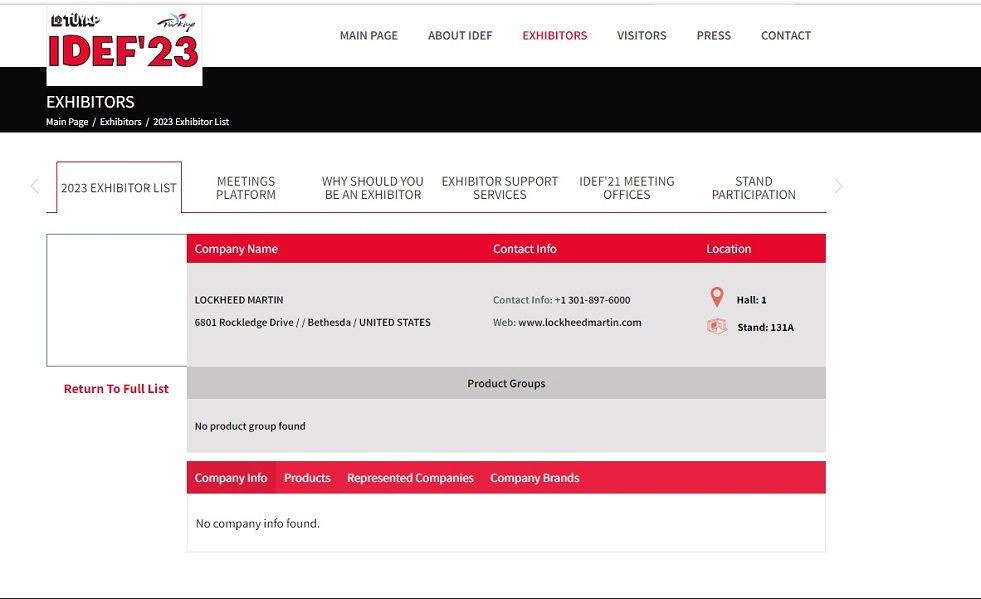 According to the IDEF'23 webpage, Lockheed Martin is attending the expo, which will be held between July 25-28, 2023. So far, only four American companies are following the expo, and Lockheed Martin is one of them. One American company has a Turkish owner, and his company is representing his business in the U.S. As a result, only three American companies are attending the expo, and Lockheed Martin is one of them.