Korea's Indigenous KF-21 Fighter Jet Achieves first Supersonic Flight
The KF-21 prototype surpassed Mach 1 at an altitude of 40,000 feet (approx. 12 km) at 3:15 p.m. after it took off at the third Flying Training Wing of the Republic of Korea Air Force in Sacheon, South Gyeongsang Province, at 2:58 p.m. The warplane landed at 3:54 p.m. (Korean Standard Time) after flying over the country's Yellow Sea.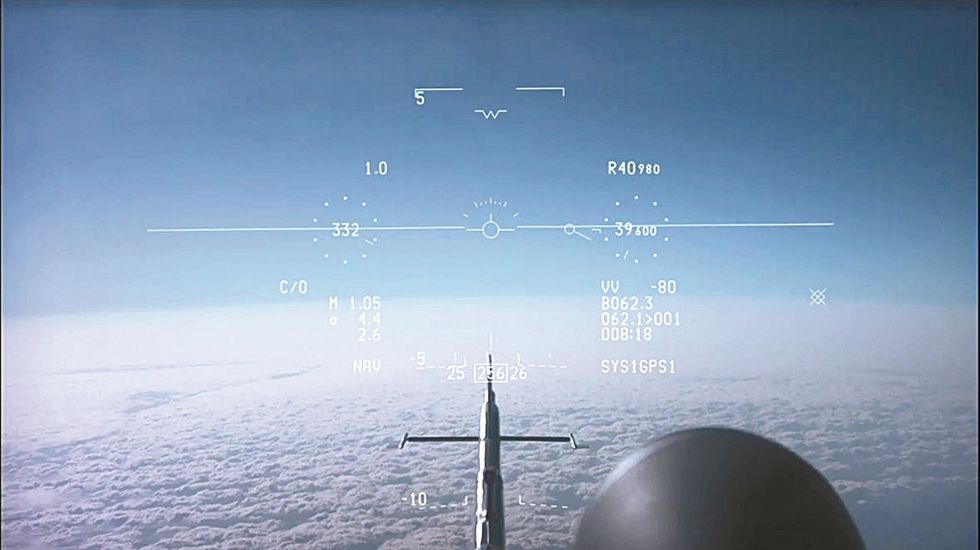 The Mach varies according to the altitude as the air becomes thinner with higher altitudes. Therefore the higher the aircraft flies, the less speed it needs to be supersonic. The 40 000 feet is the ultimate altimeter that aircraft needs at the lowest speed. The sound of speed stops dropping at that level. A plane flying at 45 000 feet requires the same speed to become supersonic. The air, however, becomes so thin that it possesses less oxygen and the performance of the engine drops.
Altitude

Speed of Sound

Feet (ft)

Meter (m)

mph

knots

km/h

m/s

0 (sea level)

0 (sea level)

761.1

661

1,225

340.3

35,000

10668

660.7

574

1,063

295.4

40,000

12192

659.8

573

1,062

294.9

45,000

13716

659.8

573

1,062

294.9
Since its first test flight of the 4.5-generation fighter jet in July 2022, three prototypes have flown over 80 times at speeds of less than Mach 1. Korea Aerospace Industries (KAI) produced six prototypes, and the third successfully conducted its first flight earlier this month.
DAPA said the supersonic flight has critical implications in terms of the research and development of the aircraft.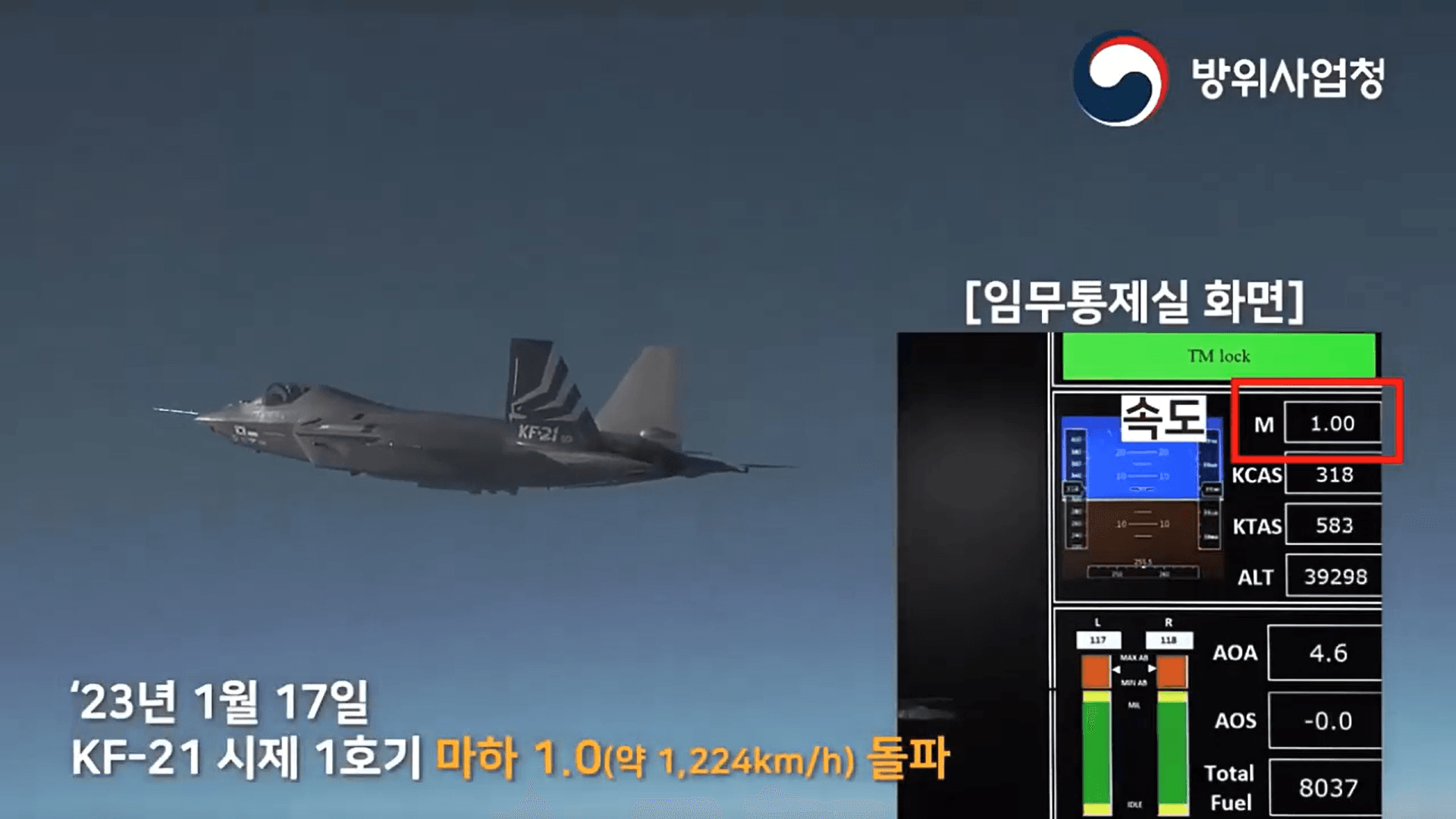 "The flight confirmed that the KF-21 has structural stability at supersonic speeds," it said. Transitioning from subsonic to supersonic speed, which is called transonic, creates shock waves on the plane. This is the critical moment for flying at supersonic speeds.
Korea now has an aircraft developed with domestic technology that can fly faster than the speed of sound.
The KF-21 project, formerly known as KF-X, was launched in March 2001 by late President Kim Dae-Jung to produce a fighter plane with greater capabilities than the KF-16 fighter. Under the project, the ROK Air Force intends to acquire 120 advanced multi-role fighter jets by 2032 to replace its ageing fleet of F-4s and F-5s.
In 2010, Korea and Indonesia agreed to collaborate on the project, with Jakarta funding 20% of the total development cost of 8.8 trillion won ($7.1 billion) in exchange for several planes manufactured there for the Indonesian Air Force, as well as technology transfer.