KF-21 Boramae Fires IRIS-T Missile for the First Time
Republic of Korea's KF-21 fighter recently separated a mock-up Meteor air-to-air missile. Meteors will be installed in semi-recessed positions under the fuselage of Block I aircraft, which are termed the 4.5 generation. Meteors will be launched from the future Boramae's inner weapons bay, beginning with Block II. Along with the Meteor launch, a cannon shooting test was carried out, with Defence Acquisition Programmes Administration (DAPA) reporting that 100 rounds of 20mm cannon were fired.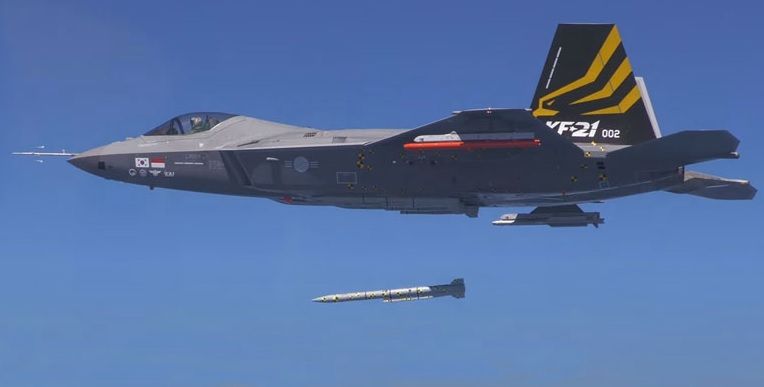 The second KF-21 prototype test-fired an IRIS-T missile from an under-wing pylon. According to the information available thus far, the short-range air-to-air missiles will be hung on external wing pylons, rather than an inner bay that shields them from enemy radar beams, as was the case with the F-35 Lightning II.
Having performed its first flight in July 2022, the KF-21 has performed more than 150 flight tests since then, demonstrating its supersonic flight capability and night flight performance, and is expanding its range of armed flight tests after the test flight with active electronic phased array (AESA) radar. In the future, KF-21; will continue to verify weapon stability and performance by conducting ammunition separation and firing tests in all flight parameters such as low altitude, high altitude, low speed and supersonic speed.
It was also reported that Indonesia, the partner of the project, paid its share in the project within the three months following November last year.