Japan Receives the First KC-46A Refuelling Tanker from Boeing
In September 2016, Japan gained authorisation from the US State Department to purchase four KC-46s. In December 2017, the US Air Force and the Japanese Air Self-Defence Force granted Boeing a Foreign Military Sale contract for this first tanker. In December 2018, they exercised a second option. The third and fourth JASDF KC-46A options were exercised in October 2020 under a $342 million deal.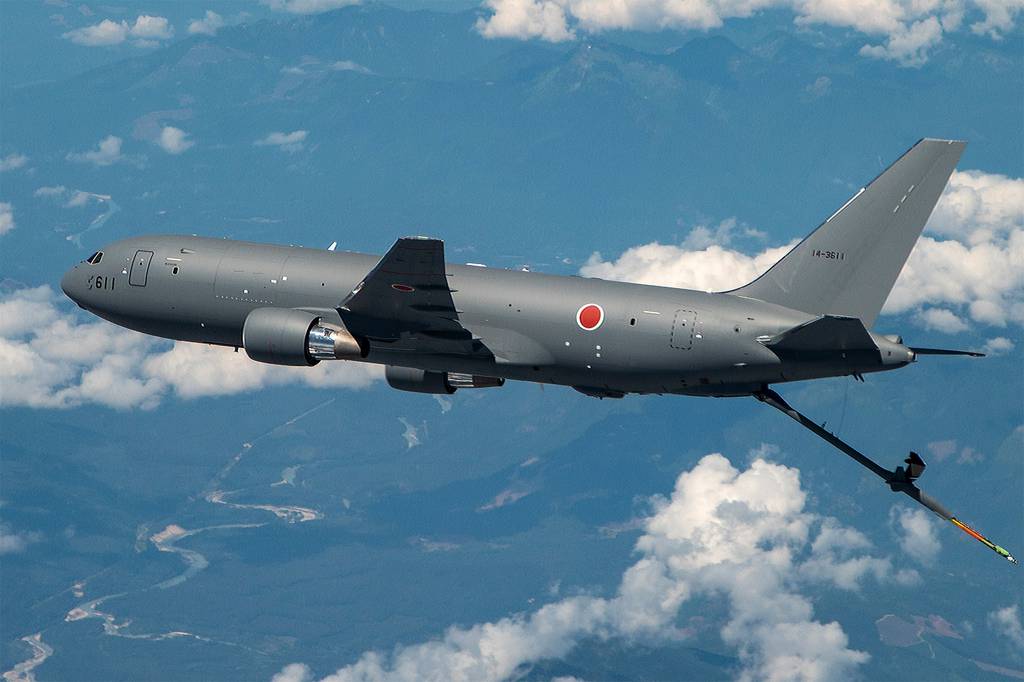 JASDF will receive four KC-46As outfitted with Raytheon Technologies' ALR-69A Radar Warning Receiver and Raytheon's Miniaturized Airborne GPS Receiver (MAGR) 2000 (2K) to provide GPS Selective Availability Anti-Spoofing Module (SAASM) capability, as well as Northrop Grumman's AN/AAQ-24(V) Large Aircraft Infrared Countermeasures (LAIRCM). Boeing has said that its Japanese partners construct 16 per cent of the KC-46A airframe.
Nonetheless, the US Air Force's KC-46 series has had performance issues, including its on-board video system flaws.
Japan will form a new squadron for its KC-46As at Miho Air Base to operate alongside its existing tanker fleet comprised of four KC-767 and two KC-130H tankers assigned to 404 Hikotai at Komaki. The new tankers will help refuel the JASDF's fleet of Lockheed Martin F-35A and F-35B Joint Strike Fighters, Mitsubishi F-15 and F-2 fighters, and Bell-Boeing MV-22 Osprey tilt rotors.