Japan and the U.S. Hold F-35 Stealth Fighter Joint Drill For the First Time
Last Thursday's practise over the Sea of Japan off the coast of northeastern Japan marked "a significant milestone in the enhancement of the ASDF's ability and Japan-US combined reaction capabilities," Defence Minister Nobuo Kishi told reporters.
Four F-35As from Japan and four from the United States participated in air-to-air combat training west of Misawa Air Base in Aomori Prefecture.
Japan has begun deploying F-35As to strengthen its defensive capabilities against China and Russia, aiming to acquire 147 F-35s, including 105 units of the air force model, as one of its core fighter jets.
F-35As from Japan were first deployed to Misawa in January 2018 to respond to airspace incursions and conduct surveillance on North Korea.
Also, on Tuesday, the Ground Self-Defence Force conducted its first-ever joint training with the United States Marine Corps, using its Osprey tilt-rotor aircraft.
After multiple test flights and pilot training following the deployment of Ospreys at the Kisarazu camp in 2020, the aircraft took part in a practice with another unit for the first time.
During the practise, the GSDF brigade, dubbed the Japanese Marine Corps, disembarked from the Osprey armed with the latest Howa Type 20 Assault Rifle and secured the region.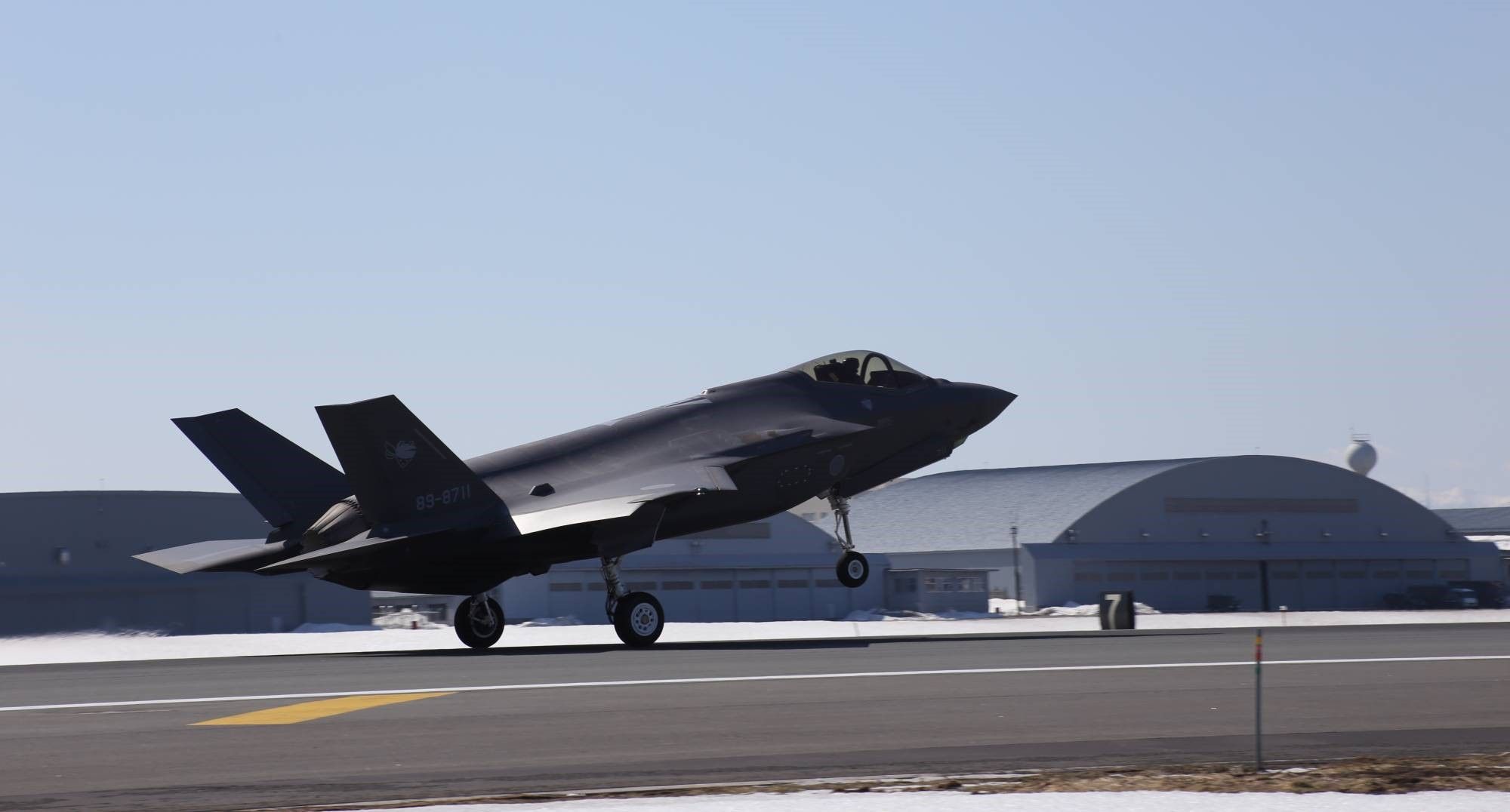 "The operation of the Osprey, with its great range and rapid speed, improves our tactical possibilities," said Col. Masashi Hiraki, commander of the brigade's 1st Amphibious Rapid Deployment Regiment, on the training grounds.
The employment of the same Osprey aircraft, according to Col. Michael Nakonieczny, commander of the 31st Marine Expeditionary Unit, which handles situations in the Indo-Pacific region, helps improve cooperation between Japanese and US forces.
The exercise, which will go until March 25, will involve approximately 1,000 people from both countries. The exercise also features the first-ever training in which Marine Corps F-35B stealth planes will launch an attack under the supervision of the GSDF.
The exercise aims to increase deterrence by improving cooperation between the two countries' remote island defence forces, particularly in light of China's increased engagement in the East China Sea.