Israel's "Blue Flag" Exercise Began in Uvda Air Base
According to the Israel Defense Ministry, the current "Blue Flag" exercise is Israel's largest and most advanced aerial exercise. The ministry said, "The goal of the exercise is to strengthen strategic international cooperation through shared learning about the integration of fourth and fifth-generation aircraft in complex operational scenarios, with a focus on broadening and enhancing the operational capabilities of the participating forces. The exercise provides the opportunity to conduct joint tactical flights against a variety of threats using advanced technology. Throughout the exercise, the participating forces will drill air-to-air and air-to-ground combat, advanced surface-to-air missiles (SAM) threats, and various operational scenarios in enemy territory. "

This year Germany, Italy, Britain, France, India, Greece and the United States participated in the exercise. This is the first time British fighter jets join will take part in an exercise in Israel since the British Mandate, the first time an Indian "Mirage" fighter squadron will ever be deployed in Israel and the first deployment of a French "Rafale" fighter squadron in Israel.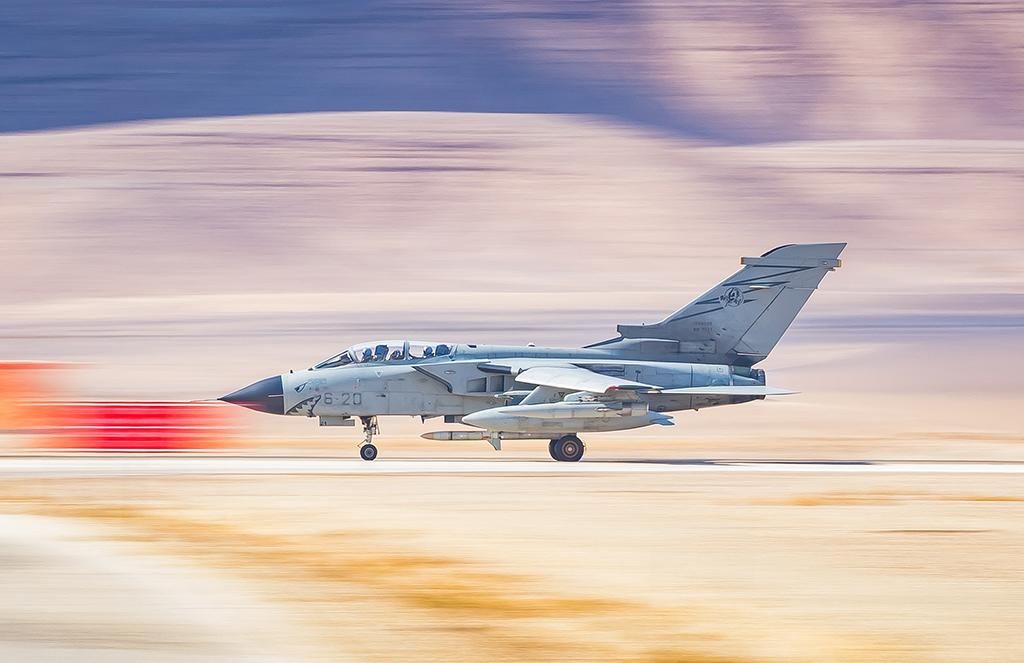 Commander of the Israeli Air Force, Maj. Gen. Amikam Norkin said: "We are living in a very complicated region, and the threats to the State of Israel from the Gaza Strip, Lebanon, Syria, and Iran are only increasing. Holding an international exercise in this current reality while continuing our overt and covert operational activities on all fronts is of utmost strategic importance. It has an extensive impact on the Israeli Air Force, the IDF, and Israel. This exercise is groundbreaking in terms of technology, quality of training, and the number of participating nations. It illustrates the partnership and strong bond between the nation's air forces and acts as a stepping-stone toward regional and international cooperation."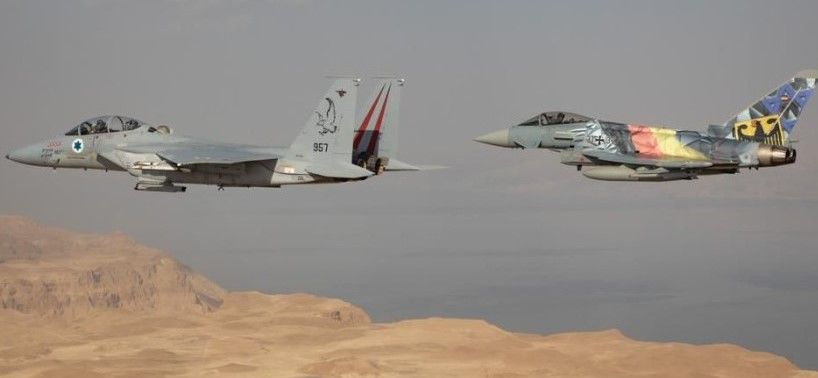 The airspace around Israel is challenging, particularly with Russian air defences in neighbouring Syria and Iran. Therefore, the exercise takes place at the far most south of Israel at where the border forms a corner point with Egypt and Jordan, far from hostile countries, over the Negev Desert.
"The Israeli Air Force has two main goals in the exercise: The first is to improve the operational readiness of all air forces involved via a quality mutual training experience while creating a fertile ground for mutual learning," says Lt. Col. Guy, head of the Training Branch in the Israeli Air Force Air Division. "The second is to show the world that the Israeli Air Force is an advanced, strong and leading force and to improve Israel's international status as a result."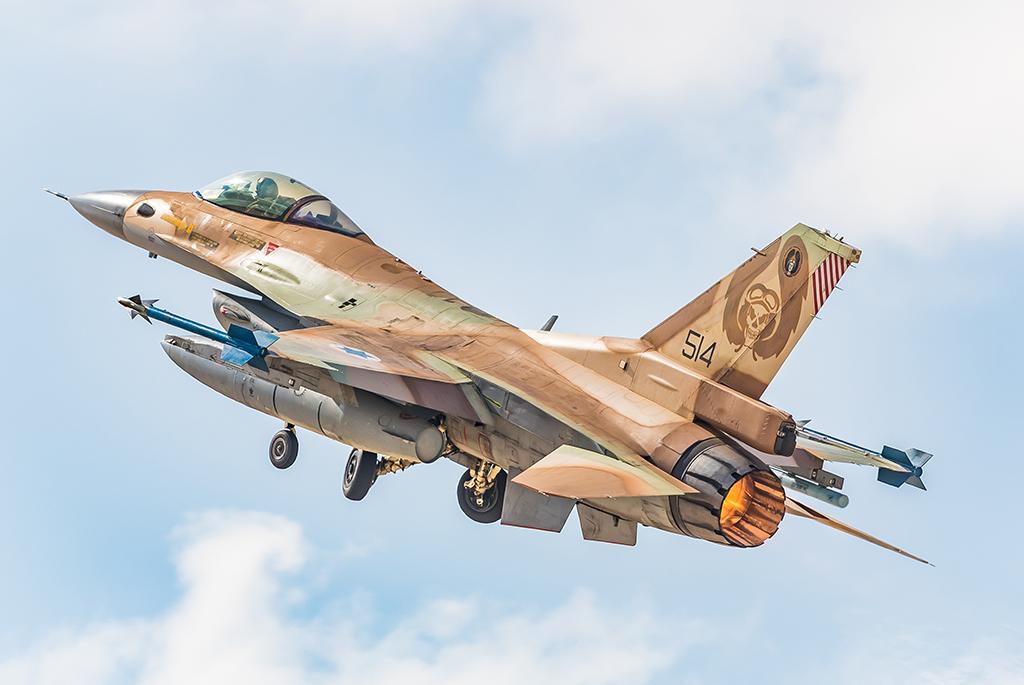 Teams from seven countries will participate in the exercise, including dog fights and simulating surface-to-air missile attacks. The IAF's Sufa F-16I squadrons, led by the 115th "Flying Dragon" aggressor squadron, will play the role of the "red" enemy force. A Yahalom Patriot battery will also join the enemy simulation force.
This year's drills will focus on integrating fourth and fifth-generation aircraft, including the Lockheed Martin F-35 Lightning II, in complex operational scenarios.
The Negev covers more than half of Israel, over some 13,000 km2 (4,700 sq. mi) or at least 55% of the country's land area. Prior to the "Blue Flag" exercise, the Israel Air Force joined the "Anatolian Eagle" exercise held in Konya.