Iran Cooperates with Niger
Niger's Minister of Foreign Affairs of Niger Bakary Sangare, visited Iran's Minister of Foreign Affairs (MFA), Hossein Amirabdollahian, in Tehran. According to the Iranian Ministry of Foreign Affairs website, Iran's MFA "Amirabdollahian highlighted the moral position of Iran vis-à-vis the expansion of relations with African countries."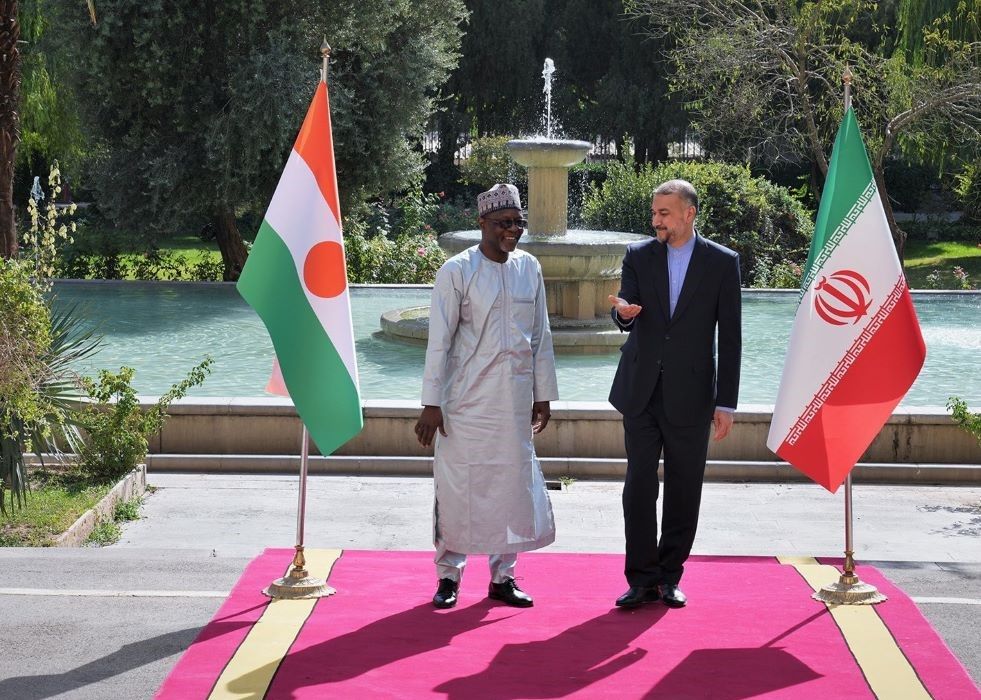 According to the French publication le Figaro, Iranian President Ebrahim Raïssi expressed his country's desire to cooperate with the military regime that came to power in Niger through a coup at the end of July by receiving his head of diplomacy in Tehran.
President Raïssi described "the resistance of the Nigerien people against European hegemonic policies" as "testimony of Africa's refusal of colonialism," according to the website of the Iranian presidency.
The military regime came to power in Niamey on July 26 by overthrowing President Mohamed Bazoum before ordering the departure of troops from France, a former colonial power stationed in the country. President Raïssi said Iran is "ready to cooperate with Niger," particularly "in economic areas," according to the presidency. Niger is suffering heavy economic sanctions imposed by the Economic Community of West African States (ECOWAS), while many Western countries have cut off their development aid.