IDEF 23 Will be Held in TUYAP
It has been known for a long time that IDEF will be held on May 9-12, 2023, but its location was not finalised. Discussions regarding the fair venue were concluded today, and the Foundation announced the venue on its website. The Expo is organised since 1993.
The Web page said, thatIDEF 2023 16th International Defence Fair will be held on May 09-12, 2023 in Istanbul at Tüyap Fair, Convention and Congress Center. It will be hosted by the Turkish Ministry of National Defence. It is supported by Defence Industry Agency (DIA), it will be under the management and responsibility of the TAFF it is organised by TÜYAP Fairs and Exhibitions Organization Inc.
The web page says that approximately 1.300 domestic and foreign companies which are directly or indirectly operating in the defence, security, marine, aviation and aerospace industries are expected to participate in the fair.More than 600 official delegations including Ministries of Defence and high-level military and civilian procurement officials from friendly and allied countries will be officially invited by the high levels of the Ministry of National Defence, Ministry of Interior and Defence Industry Agency. The meetings between the participating companies and delegations and booth visits will be planned.Meeting offices will be opened by the procurement authorities of the Defence Ministry, Interior Ministry and DIA and there will be meetings with the participating companies and delegations.Navy components from Turkish Naval Forces Command and Coast Guard Command will participate in IDEF 2023 at Büyükçekmece Bay.On the 4th day of the fair, there will be Career Day in order to provide contact between the Human Resources/Education Academies personnel of the companies and university students, grads and qualified labour force who are currently working in the defence industry sector or retired. Also, seminars and panels will be held during the fair.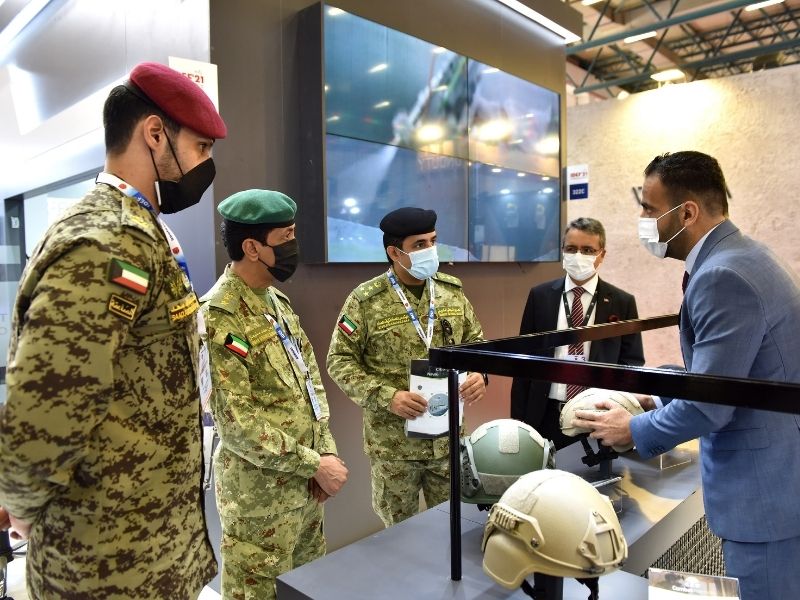 On the other hand, Greece will set up its defence industry Expo DEFEA between 9-11 May 2023.