Hürjet Performs Landing Gear Up Flight
Turkish Aerospace's (TUSAŞ) advanced jet trainer and light attack aircraft, Hürjet, performed its maiden flight on April 25th, 2023. Today, the aircraft passed a significant milestone by performing its flight landing gears up with a 30-minute long flight time. An F-16 fighter jet modernised with Özgür Project escorted Hürjet's ninth flight. Hürjet reached an altitude of 11 thousand feet and flew at a speed of 0.45 Mach. (Depending on the altitude, the speed is approx: 250 Kn) Hürjet Test Pilot Ercan Çelik performed this flight alone, without a second test pilot Orhan Boran on board.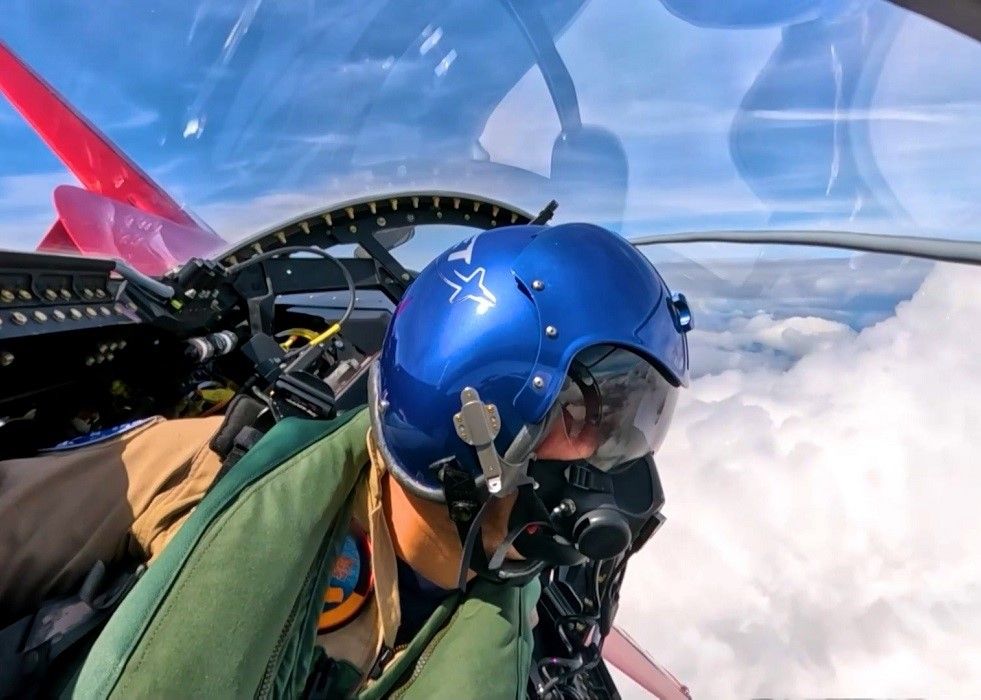 This shows that the aircraft reached a certain maturity level. The aircraft performs its first flight with landing gears down for safety reasons. The air platform enlarges its flight envelope by checking the systems at each flight. This is achieved at "iron bird" on the ground, on the aircraft's twin, and then applied to the aircraft. All checks and tests are performed on the simulation, but this is the actual threshold the aircraft must pass.