HAVELSAN Exhibits its Products at DSEI'23
HAVELSAN will exhibit ground, air and sea unmanned platforms BARKAN, BAHA and SANCAR of the Digital Troops Technologies. It will also display the Submersible Kamikaze Unmanned Marine Vehicle ÇAKA DAY-KİDA, which was exhibited for the first time at IDEF 2023.
Aside from demonstrating the Joint Command and Control Information System DOOB, which can be used with fixed and portable systems at the strategic and operational levels and meets the joint image and C4I needs, it is also demonstrated that it is one of the world's leading military technologies, used on many platforms of the Turkish Naval Forces, and has achieved export success. DSEI 2023 will also see the introduction of the Network Enabled Data Integrated Battle Management System ADVENT.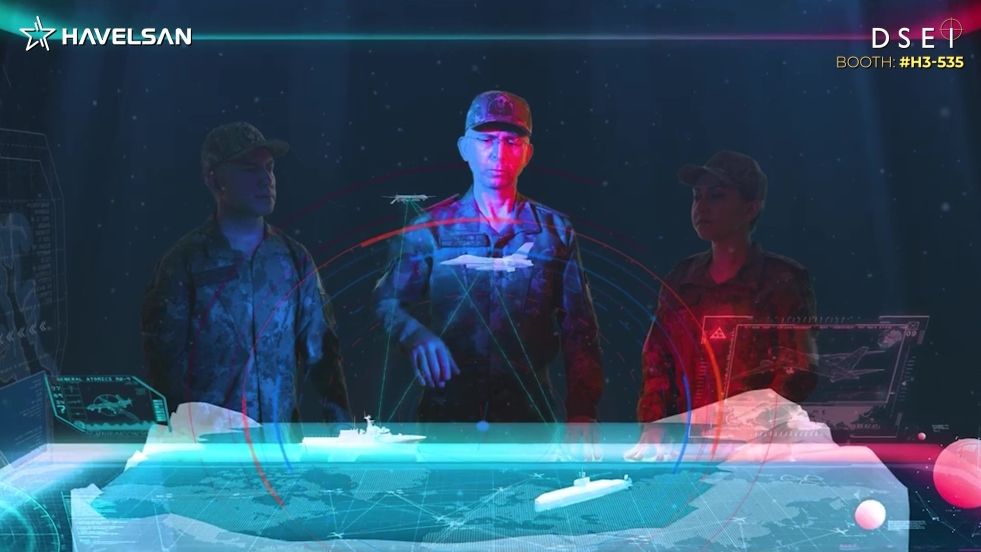 The Air Force Information System HvBS, which high-level NATO officials have been examining in Turkiye in recent months under the coordination of the Turkish Air Forces Command, will also be among the prominent HAVELSAN products at DSEI 2023.
HAVELSAN also showcases its MATRA VTS ship traffic services management software, which can aid in the fight against irregular migration.