HAVELSAN combined Unmanned Systems in Swarm Technology
HAVELSAN, which has been working since 2019 within the scope of the 'Digital troops' concept, has enabled the UAVs to carry out operations in the swarm independently with the BARKAN Unmanned Ground Vehicle.
During the tests carried out day and night, the UAVs around BARKAN UAV rose to a certain altitude and reached the determined target thanks to their navigation systems. Following the completion of the missions, the UAVs returned to the starting point without any remote control, thanks to the 'Swarm Software' developed by HAVELSAN and BARKAN UGV.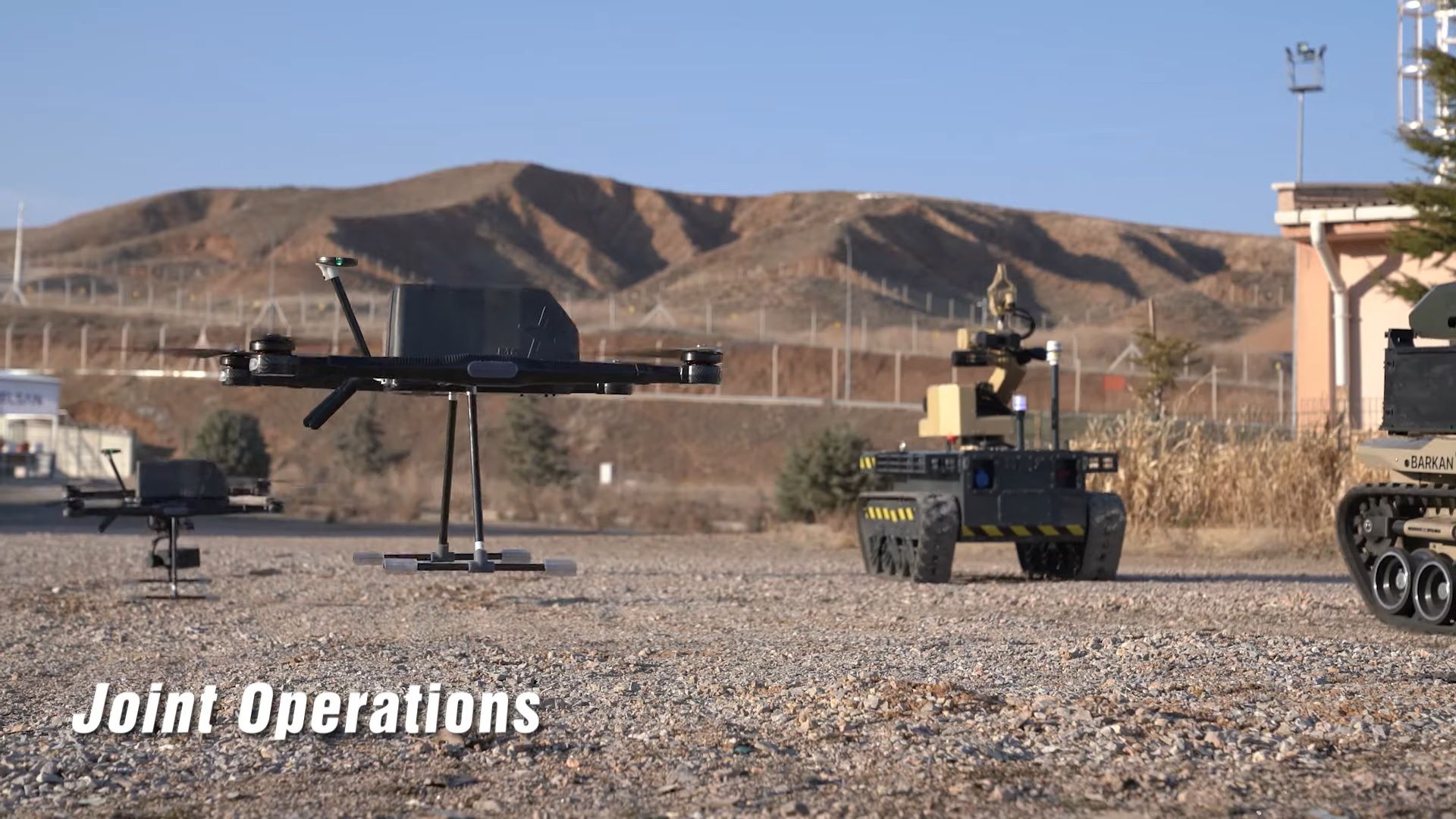 Having completed the first test of Swarm Technology, HAVELSAN aims to include unmanned naval platforms in the swarm, in addition to UAVs and UAVs, as of this year. This way, the concept of 'Digital troops' will be fully implemented.
The system's most significant advantage is that the Swarm Technology software developed by HAVELSAN can be integrated "on any platform" or "any time".
In this way, many unmanned platforms will be able to reach the capacity to perform joint swarm operations in a distributed structure in a short time.