Güler: We are Planning to Buy a Typhoon Fighter Jet
Minister Güler announced they planned to procure 40 Eurofighters during the 2024 budget discussions at the Turkish Grand National Assembly (TBMM) Planning and Budget Commission.
Minister Güler answered the MPs' questions. Upon a member of parliament's question about whether the "Eurofighter Typhoon" warplane will be purchased, Güler said, "We are working on the Eurofighter. We want to buy Eurofighter. A very effective aircraft. These planes are related to the United Kingdom, Germany and Spain. Both the United Kingdom and Spain said 'yes', and now they are working to persuade Germany. The United Kingdom and Spain say, 'We will solve that problem'. "If possible, we plan to purchase 40 Eurofighter aircraft."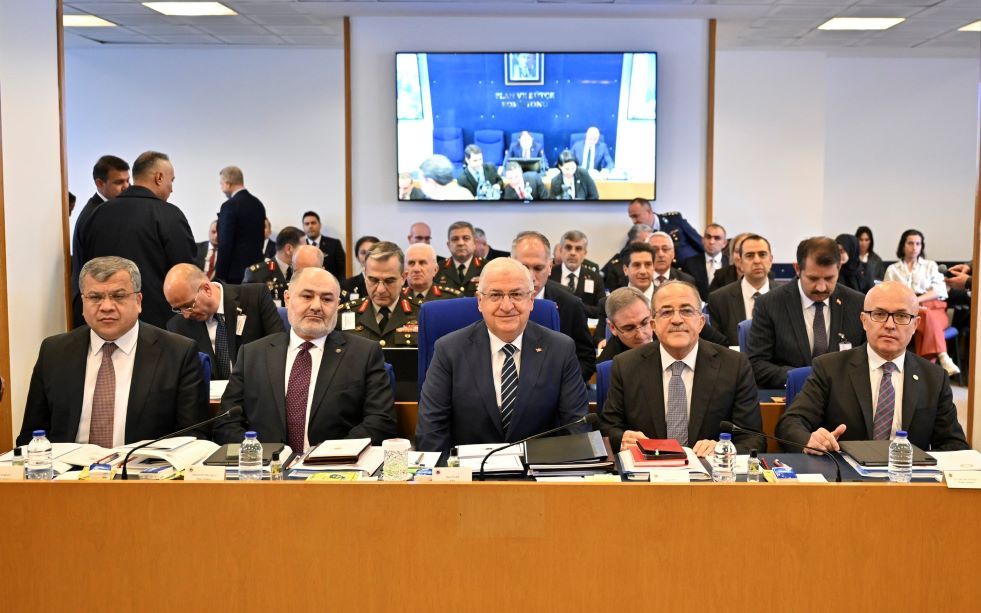 When asked whether the combat aircraft in the hands of the Turkish Armed Forces will meet their duties, Güler said, "Our F-16s and F-4s are sufficient for the tasks we will carry out. But of course, we are looking forward to it. We initially applied for the F-35 for the future, but some problems arose with the F-35. We are also working on alternatives. "To modernise our F-16s, we will purchase 40 ready-made F-16 Block 70 Vipers and modernise 79 of them ourselves at Turkish Aerospace."
"We have two types of planes that matter to us", Güler added, "One of them is Hürjet. This will also be our training aircraft. It is also a combat aircraft. Our main target is our 5th generation fighter aircraft, Kaan. Hopefully, it will make its first flight by the end of this year. It is a 5th-generation aircraft. We are working on our engine. We will supply the domestic engine in 2028 and will fly with our own engine in 2032 at the latest."
On the other hand, according to Bloomberg publication, President Recep Tayyip Erdoğan, who will visit Germany on Friday, will wait for the green light from Germany regarding the purchase of Eurofighter.
German Chancellor Olaf Scholz is not expected to accept this request. President Erdoğan's assessment of Israel as a "terrorist state" and his statement that Hamas is not a terrorist organisation caused an adverse wind to blow in Europe.
"This is a visit by a difficult partner with whom we discussed several files," German government spokesman Steffen Hebestreit told reporters on Wednesday. He added that Scholz will clarify Germany's firm position that Israel has the right to defend itself following Hamas' deadly attack on October 7.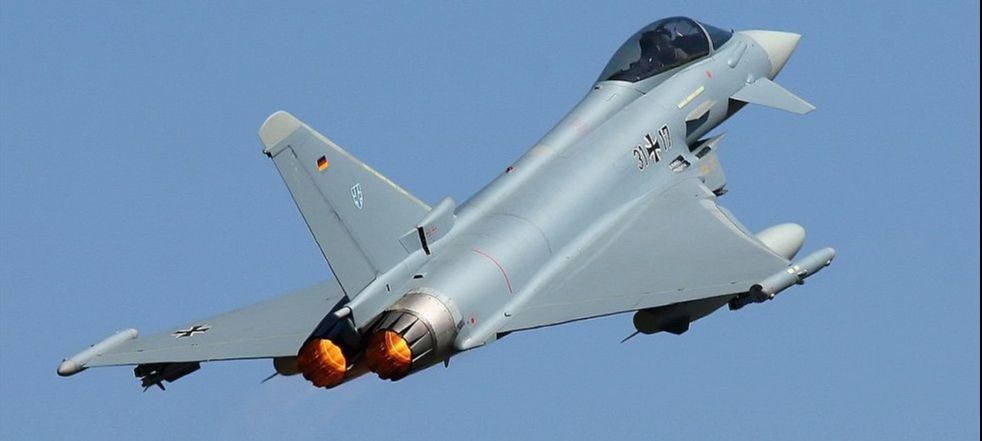 Germany had also recently objected to the Eurofighter Typhoon warplanes that Saudi Arabia wanted to procure from the United Kingdom. The process went into crisis because Germany supplied some parts. In response, Saudi Arabia reportedly demanded Rafale from France. On the other hand, it is also discussed how the United Kingdom, Spain and Italy will bypass Germany. On the other hand, the Times recently wrote that Germany could leave the FCAS project with France and cooperate with the United Kingdom.
The Typhoon project was initiated with the partnership of many countries to meet European countries' new-generation fighter jet needs. France, a group of producing countries comprising the United Kingdom, France, Germany, Italy and Spain, left after the project progressed and decided to develop its aircraft, the Rafale.
Other countries continued the project as manufacturing partners, and eventually, the EF-2000 emerged. Ownership rights in the project are 33 per cent in the United Kingdom, 33 per cent in Germany, 21 per cent in Italy and 13 per cent in Spain.