According to the Navy, the mishap included an F-35C Lightning II, the world's most modern fighter jet, and the plane's pilot was injured but able to safely evacuate. He was rescued by a military helicopter from the United States.According to the Navy, the accident occurred during ordinary flying operations."The status and recovery of the aircraft is currently under investigation", Navy spokeswoman Lt. Mark Langford said.According to Langford, the pilot and two sailors were airlifted from the ship to a hospital in Manila, Philippines, and all three are currently stable.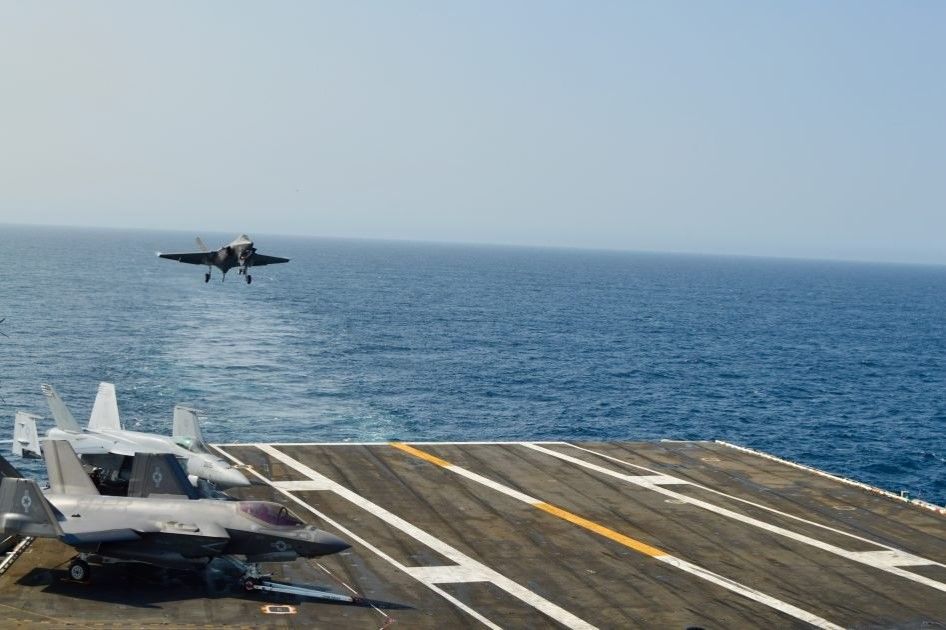 Lt. Langford stated that four other sailors were treated on the ship and are likewise deemed stable.Carrier Air Wing Two (CVW-2) is an aircraft carrier air wing of the United States Navy stationed at Naval Air Station Lemoore. The aircraft carrier USS Carl Vinson is home to the air wing. The USS Carl Vinson is the third Nimitz-class supercarrier in the US Navy's fleet. She is named after Carl Vinson, a Georgia Congressman. The ship was built in 1980, had her maiden trip in 1983, and was refuelled and overhauled between 2005 and 2009. last August, the USS Carl Vinson deployed from San Diego after a $367 million upgrade to accommodate the F-35C Lightning II."The status and recovery of the aircraft is currently under investigation," Navy spokesperson Lt. Mark Langford said.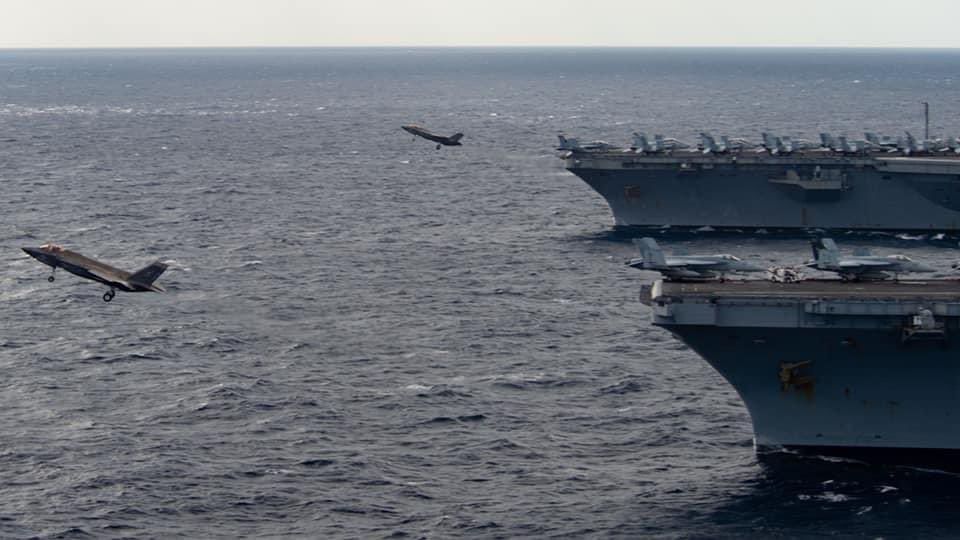 Carl Vinson and Abraham Lincoln Carrier Strike Groups began dual carrier operations in the South China Sea, Jan. 23, 2022.CVW-2 consists of an F-35C squadron, the "Argonauts" of Strike Fighter Squadron (VFA) 147; three F/A-18E/F Super Hornet squadrons, the "Bounty Hunters" of VFA-2, the "Stingers" of VFA-113, and the "Golden Dragons" of VFA-192; the "Gauntlets" of Electronic Attack Squadron (VAQ) 136, operating the EA-18G Growler; the "Black Eagles" of Airborne Command and Control Squadron (VAW) 113, operating the E-2D Advanced Hawkeye; the "Titans" of Fleet Logistics Multi-Mission Squadron (VRM) 30, operating the CMV-22B Osprey; the "Black Knights" of Helicopter Sea Combat Squadron (HSC) 4, operating the MH-60S Sea Hawk; and the "Blue Hawks" of Helicopter Maritime Strike Squadron (HSM) 78, operating the MH-60R Sea Hawk.