Dassault Aviation now maintains practically all of the equipment on the Mirage 2000 B/C, -5, and D models (including those with a mid-life update, which were formerly covered by some 15 separate contracts, following the lines of the Rafale and ATL2 verticalized maintenance contracts).
The coverage includes all electronic systems, particularly those manufactured by Thales. It also includes improved technical and logistical services, such as a one-stop logistics centre at Luxeuil and Nancy Air Bases, a Dassault Aviation presence at the Atelier Industriel de l'Aéronautique – aeronautical industrial workshop (AIA) in Clermont-Ferrand, outsourcing of certain NTI2 workshops, and end-of-life management of all equipment to reduce maintenance costs.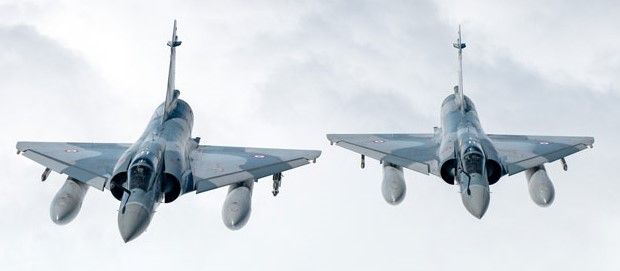 In terms of maintenance activity management, all stakeholders will have access to a Mirage 2000 aircraft support management information system evolved from the OPTIMAL IS currently being created for the Rafale under the RAVEL contract. This digital continuity improves the consistency of reference documents and the flexibility of exchanges, allowing the corporation to satisfy its long-term aircraft availability promises.
Dassault Aviation is pursuing its long-term commitment and increasing its reach with BALZAC, a fixed-price guarantee that visibility the French government and its industry partners. This contract will be carried out by an integrated team comprised of manufacturers and forces, based on the expertise gained over 40 years with the Mirage 2000, which has served to cement the strong connection of trust between Dassault Aviation and the FASF.