Cooperation with Azerbaijan for KAAN Begins
The National Fighter Aircraft Programme was initiated by the Defence Industry Agency (SSB), where TUSAŞ is the prime contractor. The KAAN Fighter Jet, developed within the programme's scope, is scheduled to perform its maiden flight on 27 December.
Azerbaijan has recently taken a critical decision for the KAAN, which has recently started ground tests. Turkiye and Azerbaijan will cooperate for the development of the KAAN fighter aircraft.
Regarding the issue, the 'National Fighter Aircraft Development Cooperation Protocol Signing Ceremony' was held at IDEF'23. President of Defence Industry Agency Professor Haluk Görgün attended the ceremony where the Azerbaijan Ministry of Defence and TUSAŞ signed the protocol.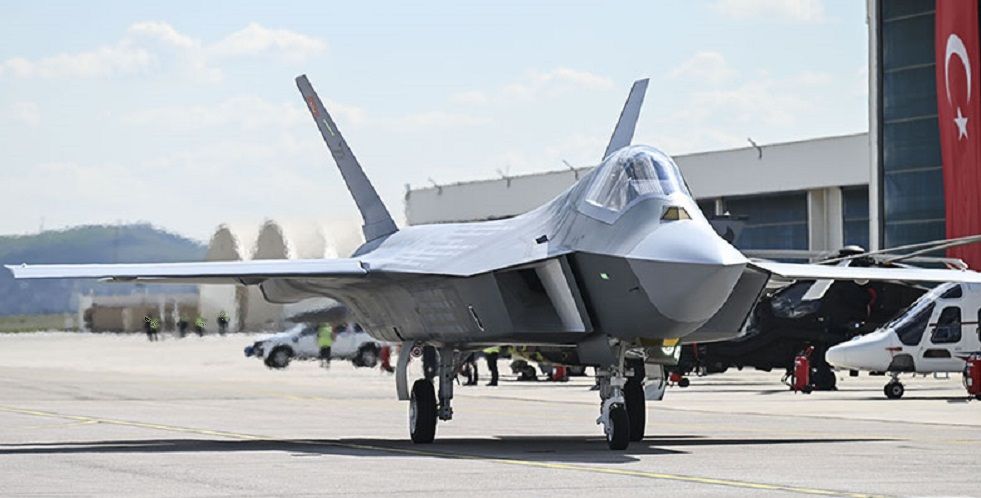 Within the scope of the Protocol KAAN Project, it is aimed to determine and evaluate the capabilities established in Azerbaijan, to make production preparations at the facilities and / or companies that are evaluated as appropriate, to develop production capabilities and to share experience.
aims to do.
Within the framework of the protocol, it is planned to produce some subsystems in Azerbaijan within the scope of the KAAN Project, after mutual visits and meetings of the working groups..
Most aircraft development programmes lead to procurement programmes. Therefore, it would not be a surprise if Azerbaijan becomes the first export customer of KAAN in the future, but no such declaration of intent is expected.