China Violates Taiwan's ADIZ with 39 Aircraft
On Sunday evening (January 23), the MND announced the entry of 39 Chinese military aircraft into Taiwan's ADIZ, tying the record for the second-largest incursion in a single day. The MND reported at 10:45 p.m. Sunday that 39 People's Liberation Army Air Force (PLAAF) aircraft had violated Taiwan's ADIZ. The aircraft included 24 Shenyang J-16 fighter jets, ten Chengdu J-10 fighters, one Xi'an H-6 bomber, two Shaanxi Y-9 electronic warfare aircraft (Y-9 EW), and two Shaanxi Y-8 electronic intelligence spotter planes (Y-8 ELINT).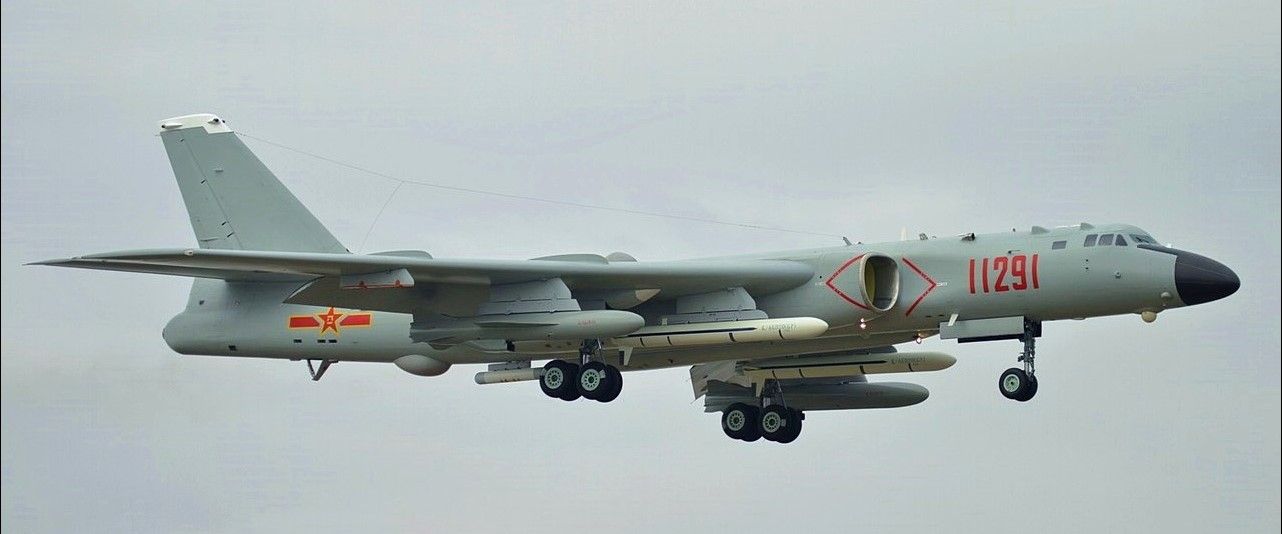 The ten J-10s, J-16s, and H-6s flew directly off the median line's southern border. The two Y-9 EWs, J-16s, and two Y-8 ELINTs were flying in the southwest corner of ADIZ, just northeast of the Dongsha Islands.According to the MND, they responded by scrambling combat patrol aircraft, providing radio alerts, and deploying air defence missile systems.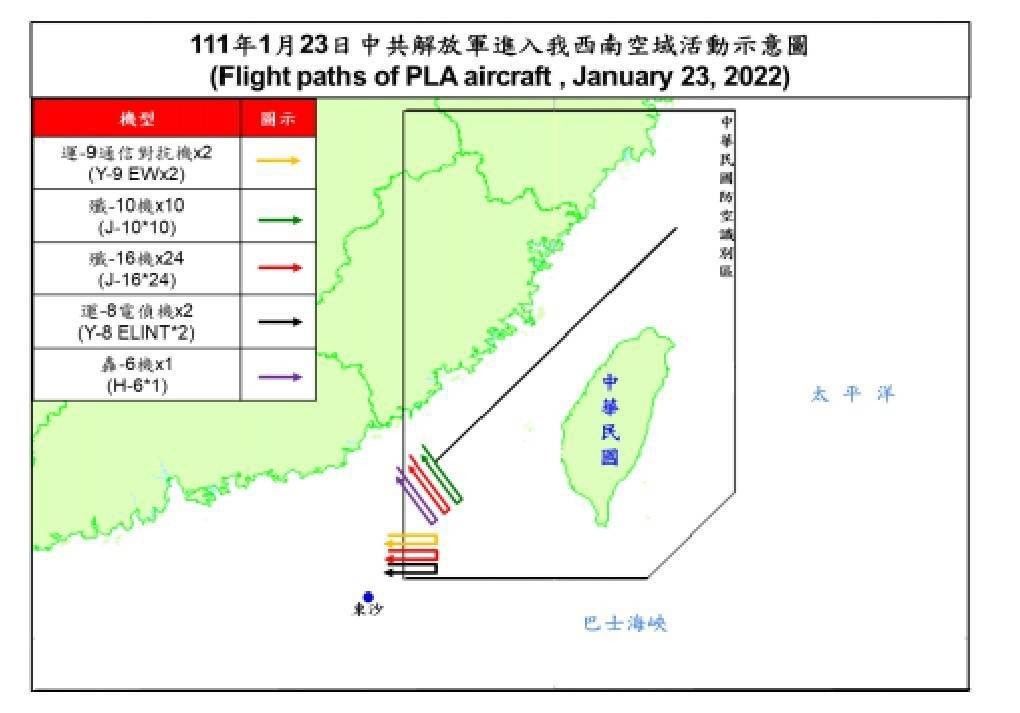 On October 2, 2021, Taiwan detected 39 PLAAF military aircraft in the ADIZ, which was the second-highest number ever recorded on a single day. On October 4, 2021, the record for the most Chinese military aircraft sighted in the zone in a single day was 56.