Canada's Embargo Decision Depends on the Foreign Ministry
Canada's arms exports to Türkiye were blocked at the request of Armenia, which was at war with Azerbaijan. Armenia determined that the TB2 UAVs Azerbaijan purchased from Türkiye had subsystems made in Canada and demanded that they not be sold to Turkiye. This restriction did not come to the fore in TB2s sold to Ukraine.
Although there are reports that Canada has lifted the embargo after Turkiye- Sweden relations improve, this is not the case for now. The Canadian authorities also denied the news because there was no decision yet. However, lifting the current embargo is still quite easy in Ottawa. According to the exclusive information received by TurDef, all sanctions can be lifted in a single move. This depends on a decree to be signed by the Canadian Foreign Minister.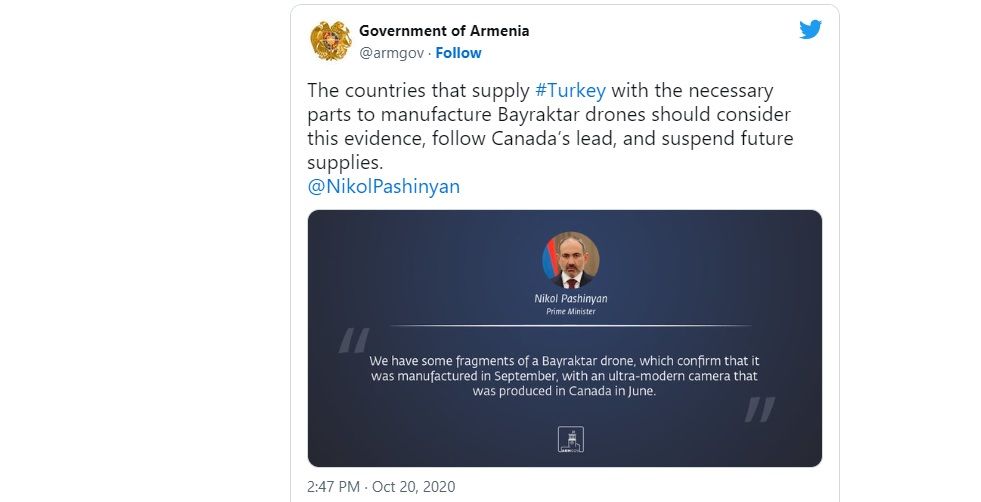 The Canadian Foreign Ministry decided to impose embargoes in the past in the same way. The Canadian Foreign Affairs Minister of the time, Marc Garneau, said, "Following this review, which found credible evidence that Canadian technology exported to Turkiye was used in Nagorno-Karabakh, today I am announcing the cancellation of permits that were suspended in the fall of 2020." Minister Garneau continued his words: "This use was not consistent with Canadian foreign policy, nor end-use assurances given by Turkiye." At any point in his speech, the minister did not mention any other authority in Canada. On the other hand, Garneau indicated that he spoke earlier with his Turkish counterpart Mevlüt Cavuşoğlu, saying future permit "applications related to NATO cooperation programs will be assessed on a case-by-case basis."
This statement reveals that the decision belongs to the ministry.
The export ban affects 29 permits and applies to a wide variety of military goods and technologies, including components for the production of aircraft, software and technical data for flight simulators, satellite equipment, and firearm components.
The value of Canadian weaponry exports to Turkiye was estimated to be more than 150 million Canadian dollars (US$120 million) in 2019.
This is TurDef's exclusive news. The news or a piece of information from the report can be republished by only attributing to the publication.