Canada issues Military Embargo to Turkey
The Canada-based Globe and Mail newspaper reports that the decision has been revoked for 29 items exported to Turkey.
The complaints of Armenia were effective in this decision of Canada. Armenia had claimed that Canada's products were included in Azerbaijan's Turkish products during the Nagorno-Karabakh conflicts.
Canada cited the failure to comply with the restrictions in lifting the permits.
The federal government said that made-in-Canada airstrike-targeting gear shipped to the Eurasian country was illegally diverted to the war between Azerbaijan and Armenia.
A Global Affairs report released Monday said there was "credible evidence" that Turkish Bayraktar TB2 drones with Canadian targeting gear were used in a conflict between Armenia and Azerbaijan. The same report said there was similarly credible evidence that Turkish drones with Canadian gear were also diverted to Turkey's military operations in Syria.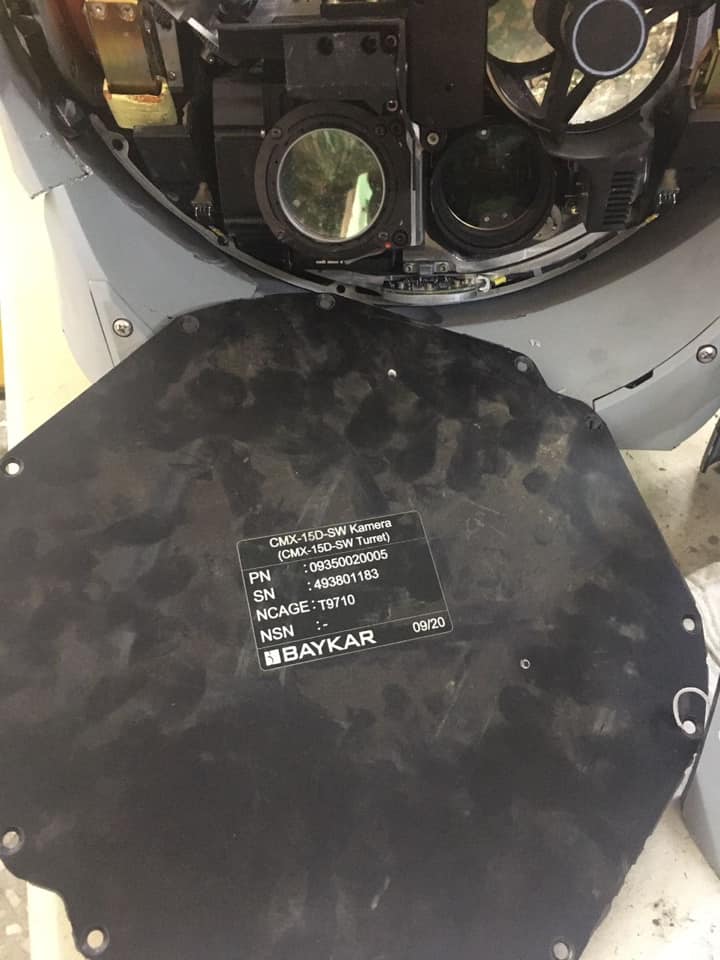 The Globe and Mail reported last October, restricted Canadian imaging technology made by L3Harris Wescam turned up in drones being operated by Azerbaijan. The gear from Wescam, based in Burlington, Ont., Had been authorized for export to Turkey only.
Foreign Affairs Minister Marc Garneau announced the permit cancellation Monday.
"Following this review, which found credible evidence that Canadian technology exported to Turkey was used in Nagorno-Karabakh, today I am announcing the cancellation of permits that were suspended in the fall of 2020," Mr Garneau said in a statement. "This use was not consistent with Canadian foreign policy, nor end-use assurances given by Turkey."
Canada initially suspended permits in October after a Globe report that Ottawa issued export permits last May to deliver seven Wescam MX-15D air-strike targeting systems to Turkish drone-maker Baykar just months before the conflict intensified.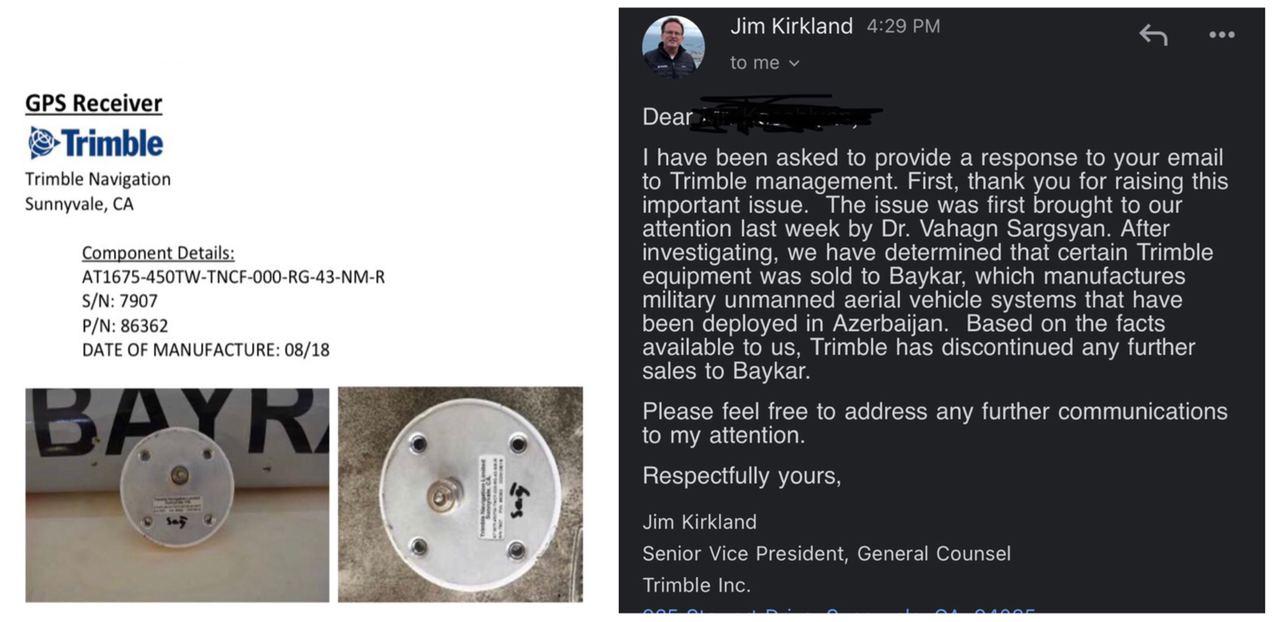 Mr Garneau also revealed he'd spoken to his Turkish counterpart, Foreign Affairs Minister Mevlüt Çavuşoğlu, Monday morning to give him a head's up and begin the process of rebuilding relations.
Last November, a Russian-brokered ceasefire cemented Azeri advances in and around Nagorno-Karabakh, which is internationally recognized as a part of Azerbaijan but had been controlled by ethnic Armenians since the early 1990s, after the collapse of the Soviet Union.
Azerbaijan has also used Israeli drones during the conflict, and they were also equipped with Canadian military gear.
The 29 items are not declared, but TurDef made a list of publicly known items imported from Canada.
EO / IR sensors, as mentioned in the news. Most probably Trimble navigation hardware as Armenia has already got in contact with them. Furthermore, the company has returned stated that they will no longer provide GPS receivers to Baykar.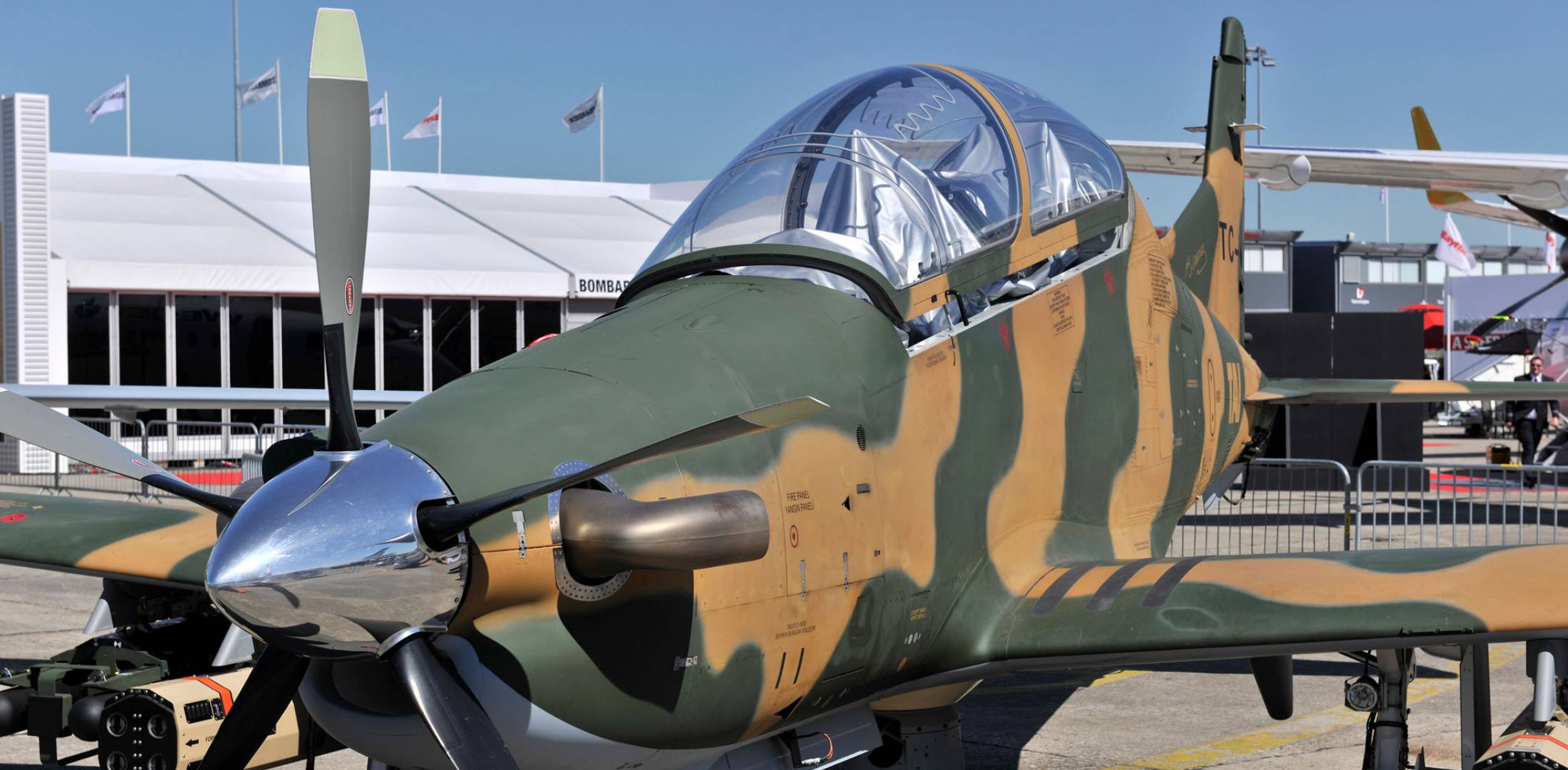 Pratt & Whitney Canada PT6A-68T turboprop aircraft engine for Hürkuş aircraft must be on the list. The Turkish Navy has nine AB-212 helicopters, and the Coast guard has 12 AB 412 EP helicopters. AB 212 helicopters are equipped with Pratt & Whitney Canada PT6T-3 engine while AB412 EP helicopters use P&WC PT6T-3DF power plant. All engines may require spare parts and logistic support.

Turkey bought Canadian Bombardier Global Express aircraft to be used in Stand-off Jammer Aircraft Project known as HAVA SOJ. Turkey got delivered an aircraft, but maintenance, training and logistic support will be missing.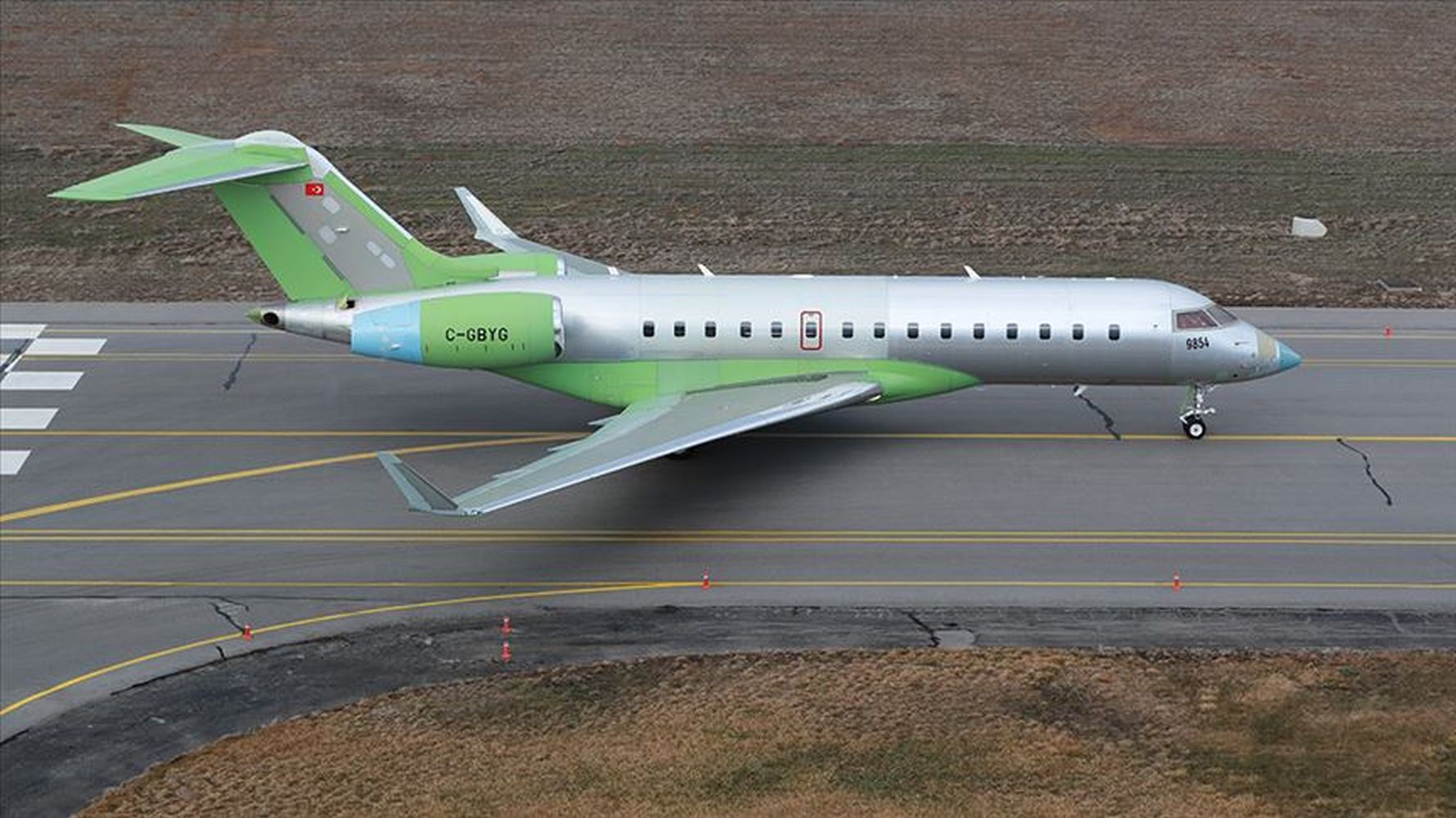 The Aircraft Ship Integrated Secure and Traverse (ASIST) system is a shipboard helicopter landing system developed by Canadian company Indal Technologies. The company is now part of the US conglomerate Curtiss-Wright. ASIST production units are in operation with the Turkish Navy.