Boeing's T-7A Red Hawk Gets Certified
According to Boeing, the Military Flight Release (MFR) decision was made after an airworthiness panel assessed the potential risks of the T-7A's flight. The board confirmed that all T-7A airworthiness processes had been complied with. The aircraft is cleared to perform flight and test operations.
The Red Hawk was first launched in 2022. The aircraft was digitally designed using advanced manufacturing and modern engineering technologies.
The new timetable states that the Red Hawk will enter production in 2025 and reach initial operational capability in 2027 – two years beyond expectations.
The USAF explained that the delay in the T-7A production schedule was caused by several matters related to aircraft safety that still needed to be completed. One of them is related to the problem of the ejection seat.
The USAF added that the first aircraft of the new series production could be delivered to the USAF as early as December 2025.
This production delay will also delay the Initial Operational Capability (IOC) schedule, initially scheduled for 2024. Most likely, the IOC will only be reached in 2026.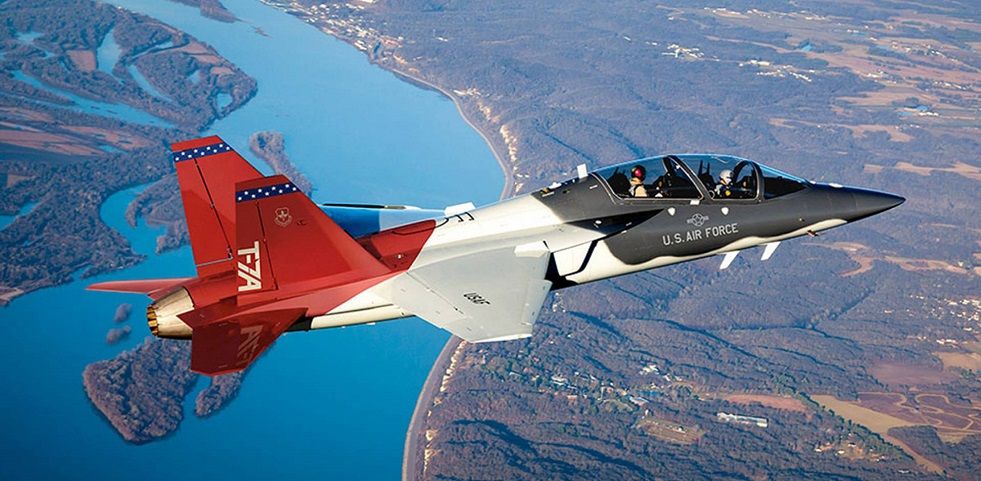 Another impact, the USAF must invest in extending the life of the T-38 Talon trainer jets, which have been used for 60 years.
The T-38 Talon is an aircraft that will soon be retired and replaced by the T-7A Red Hawk to train prospective fourth and fifth-generation fighter pilots.
As a result of these problems, the use of the T-38 had to be extended. The USAF also had to fund the T-38's structural modifications in the Pacer Classic III program and upgrades to the aircraft's avionics.
The USAF is committing $125.3 million for the 2024 Fiscal Year in this regard.
As is known, the USAF has selected the T-7A Red Hawk as an advanced trainer jet to replace the T-38. 351 T-7A units will be acquired, including 46 simulator units.
In its newest program, the USAF said it would increase orders for the T-7A Red Hawk to 475 units.