Boeing's F-15EX Eagle II Fired an AIM-120D
The WSEP, also known as "Combat Archer," is an air-to-air exercise hosted by the 53rd Weapons Evaluation Group to improve air-to-air tactics and practise weapon system employment: because fighter pilots rarely get the opportunity to fire live missiles, WSEP events are almost always the first opportunity to use live air-to-air weapons and validate their shots. Missiles used in Combat Archer tests often do not contain a warhead and are instead launched over the Eglin-Gulf Test and Training Range at various types of drone targets.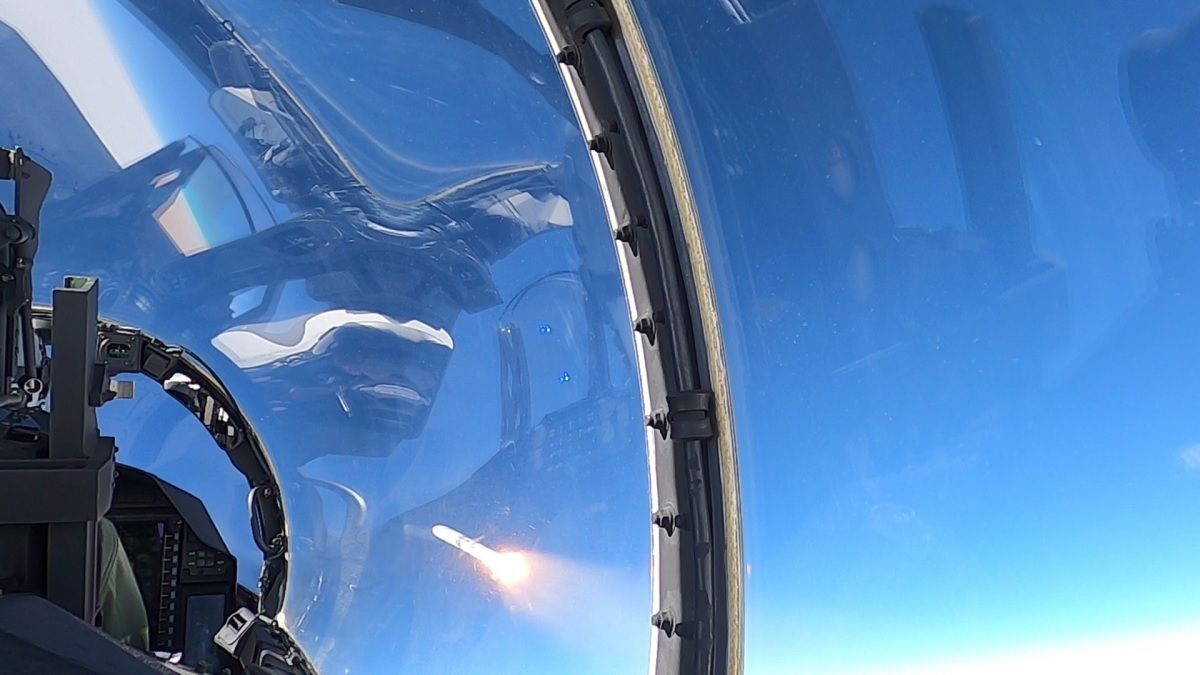 The BQM-167A is a high-performance, remotely-controlled subscale aerial target that serves as a threat-representative target drone for the Air-to-Air WSEP and other Air Force and Department of Defence air-to-air test and evaluation programmes. The BQM-167A can reach speeds ranging from 230 to 600 knots real airspeed at sea level, with a top speed of 0.92 Mach. The drone can fly at altitudes ranging from 50 feet above ground to 50,000 feet mean sea level. G-turns up to 9Gs and other aerial acrobat turns are among the manoeuvres.