Boeing introduces T-7A Red Hawk jet before handing over to USAF
The name Red Hawk is derived from the Curtiss P-40 Warhawk, which the 99th Fighter Squadron flew, the United States Army Air Forces' first African-American fighter squadron in World War II. "The Tuskegee aviator is one of the most distinguished units in U.S. Air Force history, and the T-7A honours the courage and skill of these pioneers," said General Charles Q. Brown Jr., USAF Chief of Staff. He added that, just as the aviator is named and painted in his honour, the T-7A Red Hawk breaks down barriers to flight. This digitally engineered aircraft will allow a wide variety of future fighter and bomber pilots to be trained.
"The T-7A provides advanced training systems and capabilities that will meet the demands of today's and future national security environments." The plane will temporarily remain in St. Louis, where it will undergo a flight test and ground test before being handed over to the U.S. Air Force. The service announced earlier this month that it had begun testing the onboard oxygen generation system (OBOGS) installed on five T-7 aircraft for flight testing later this year. The T-7A program is in progress at St. Louis, with the rear fuselage built by Saab in Linkoping, Sweden.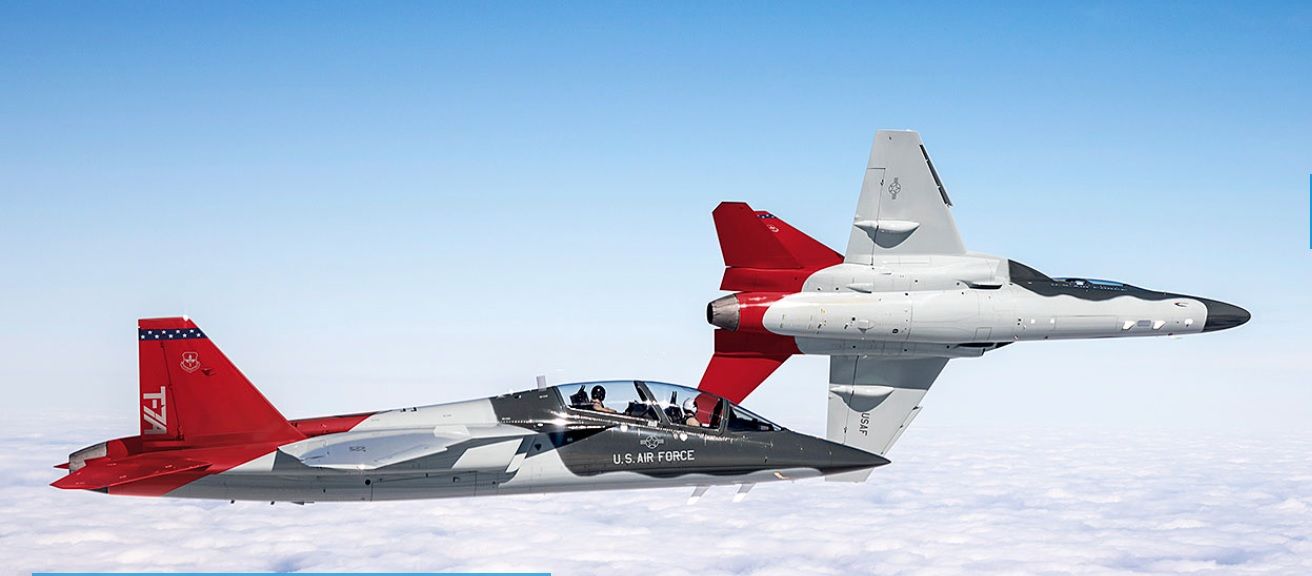 Saab will begin manufacturing this part at its new production facility in West Lafayette, Indiana. These entirely digitally designed aircraft are built and tested using digital engineering technology, significantly reducing the time from design to first flight. The Red Hawk is also called the "eT-7A", as the first U.S. Air Force aircraft to be designed using a digital approach.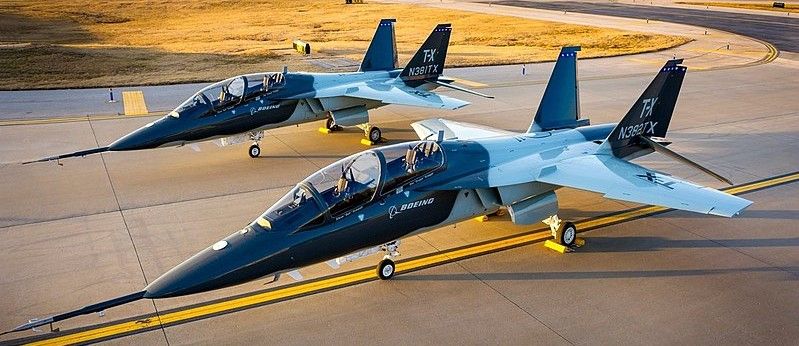 Boeing said that the plane went from computer screen to first flight in just 36 months. The T-7A features a dual tail and is designed to perform well at both low and high speeds, enabling it to fly in a way that is closer to real-world demands and was explicitly designed to prepare pilots for fifth-generation aircraft.
The single-engine on the T-7A Red Hawk produces nearly three times more thrust than the twin engines on the T-38C Talon it replaces. In addition to providing 351 units of T-7A jets, Boeing is also responsible for delivering 46 of these aircraft ground training simulators under a USD 9.2 billion contract in September 2018. The Boeing T-7 Red Hawk is an American/Swedish advanced jet trainer produced by Boeing in partnership with Saab. It was selected on September 27 2018, by the United States Air Force (USAF) as the winner of the T-X program to replace the Northrop T-38 Talon.