Baykar's Unmanned Fighter Jet Kızılelma Performs its Maiden Flight
Baykar's Kızılelma completed taxi and ground driving tests in November. The UAV was on the air for hop tests on recently. This test is one of the most critical and therefore is mostly ignored in aircraft test literature. The hop test measures the stall performance of aircraft.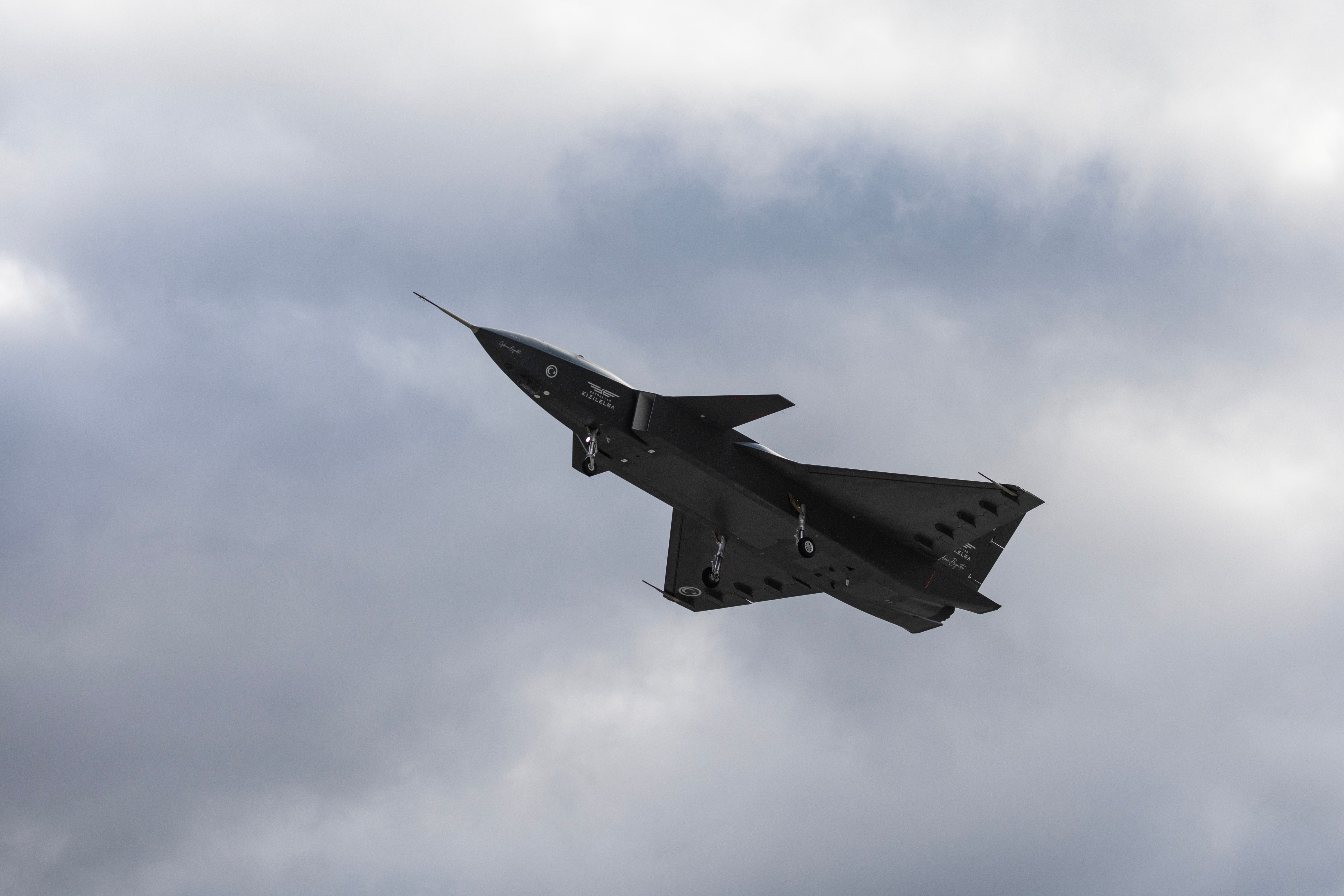 The UAV is Turkiye's first fighter UAV designed for air-to-air combat missions. It is designed to fly supersonic. The Ivchenko-Progress AI-25TLT engine onboard will allow KIZILELMA-a to reach approximately 0.6 Mach. Single-engine KIZILELMA-B will have AI-322F on board. The C Version will be a twin AI-322F engine with afterburner capability.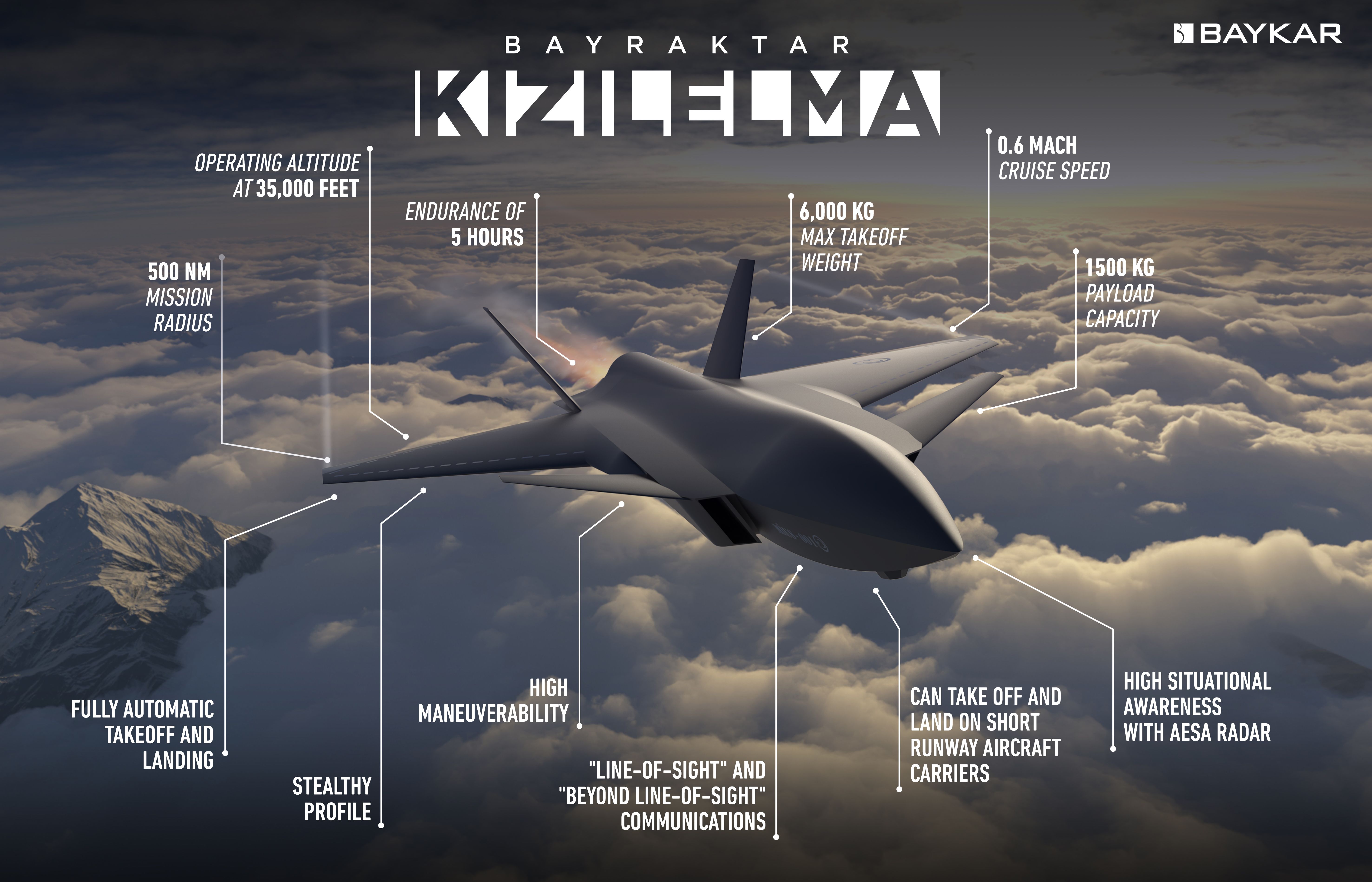 Basic Flight Performance•
500 Nm Combat Radius•
35.000 Feet Operational Altitude•
5 Hours of Endurance•
6 Tons Maximum Take-Off Weight•
0.6 Mach Cruise Speed•
1.5 Tons Payload Capacity