ASELSAN's ALKAR is in the Inventory
SSB released a video to summarise Turkish Defence Industry 2021 activities. According to the video, the Turkish army received ASELSAN has 120mm and 81mm ALKAR mortars systems. The 120mm variant was integrated into various armoured vehicles, and the 81mm version was seen in various base areas.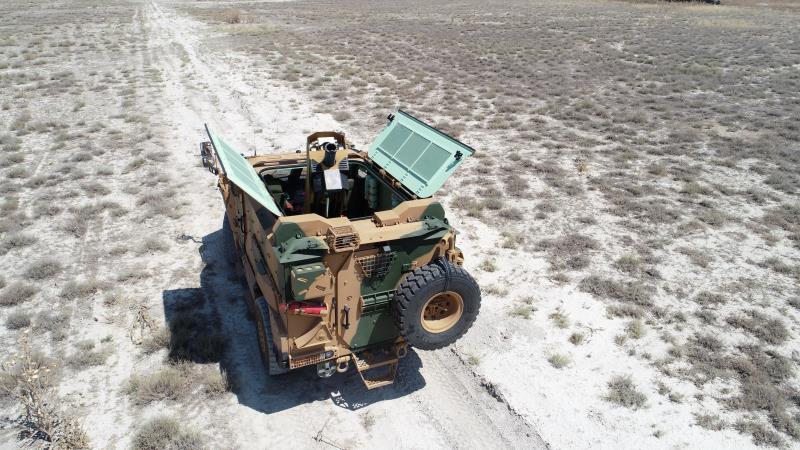 ALKAR 81 mm and 120 mm Mortar Weapon System is a modern weapon system integrated on a turret equipped with Automatic Barrel Laying, Automatic Ammunition Loading System (120 mm), Recoil Mechanism and Fire Control Systems.
ALKAR 120 mm Mortar Weapon System General Specifications
• Integration of any domestic/foreign rifled or smoothbore mortar barrel
• Modular system architecture enabling integration to tracked vehicles, tactical wheeled vehicles and stationary platforms
• Automatic Ammunition Loading system allowing precise, fast and safe loading of ammunition
• Usability with all kinds of mortar ammunition
• Automatic and precise laying following the calculated fire command
• Precise position and barrel laying detection with Inertial Navigation System
• Fast and accurate ballistic calculation using 'NATO Armaments Ballistic Kernel (NABK).'
• Muzzle velocity measurement
• Receiving meteorological data via digital communication
• Accurate ballistic calculation with the use of muzzle velocity and meteorological data
Technical Specifications
• Barrel : 120 mm Rifled*
• Range
• Min : 1500 m*
• Max : 8000 m*
• Barrel Length : 1900 mm*
• Recoil Force : < 25 tonnes
• Time to Shoot : < 1 minute
• Time to Scoot : < 10 second
• Firing Sector
• Azimuth : ± 3200 milyem
• Elevation : 800 - 1200 milyem*
• Dimensions
• Width : 1450 mm
• Length : 2450 mm
• Height : 1100 mm