Aselsan offers 35-mm anti-aircraft gun Korkut to Ukraine
Turkey developed the 35-mm self-propelled anti-aircraft system Korkut, in accordance with NATO standards. It is designed for air defence of mechanized troops and mobile units, and stationary military bases. The system protects the coverage area by performing operations from detection to interception and destruction of targets.
The complete Korkut system consists of three 35-mm self-propelled anti-aircraft systems and one command post. Thanks to its sensors and software algorithms, this system can operate completely autonomously, and if necessary - under the control of a higher-level system.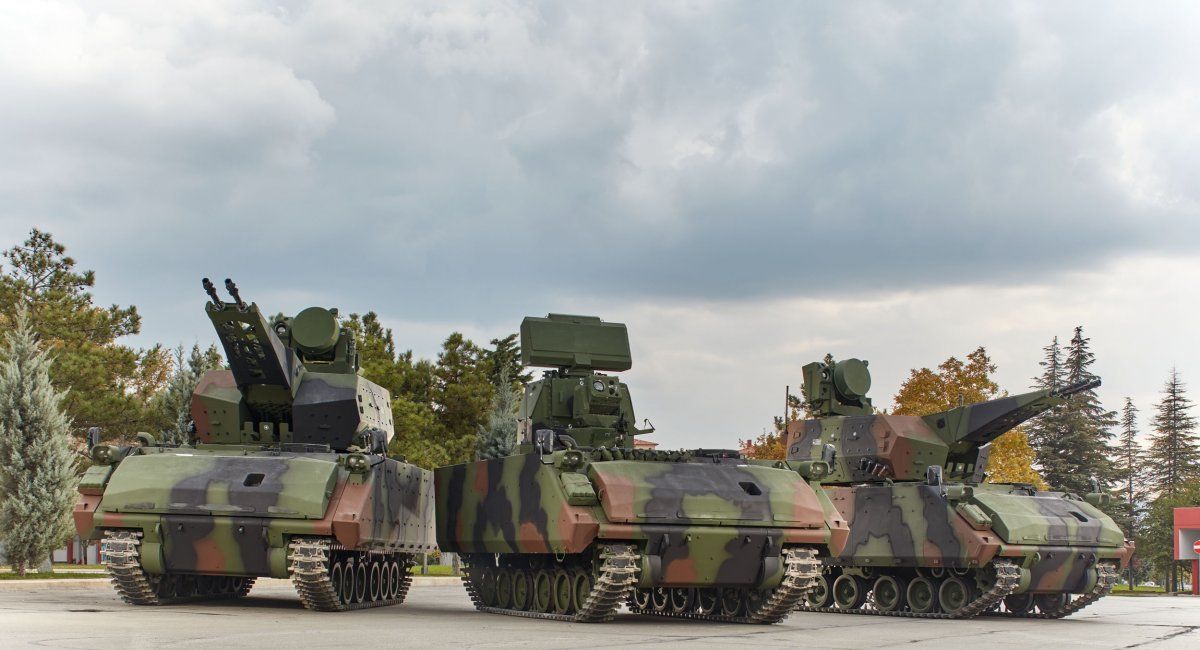 The command and control computer controls three cannon systems, captures and tracks targets using a 3D search radar, and has an integrated "own-alien" threat recognition system. Effective range - 70 km.
The control and management functions of this command post can be implemented for other air defence systems.
Self-propelled anti-aircraft system Korkut is equipped with a double 35-mm gun Oerlikon KDC-02, manufactured under license by the Turkish company MKEK. Range - 4 km, fire speed - up to 1100 shots per minute. Additionally, the complex can be armed with a Stinger MANPADS or other system.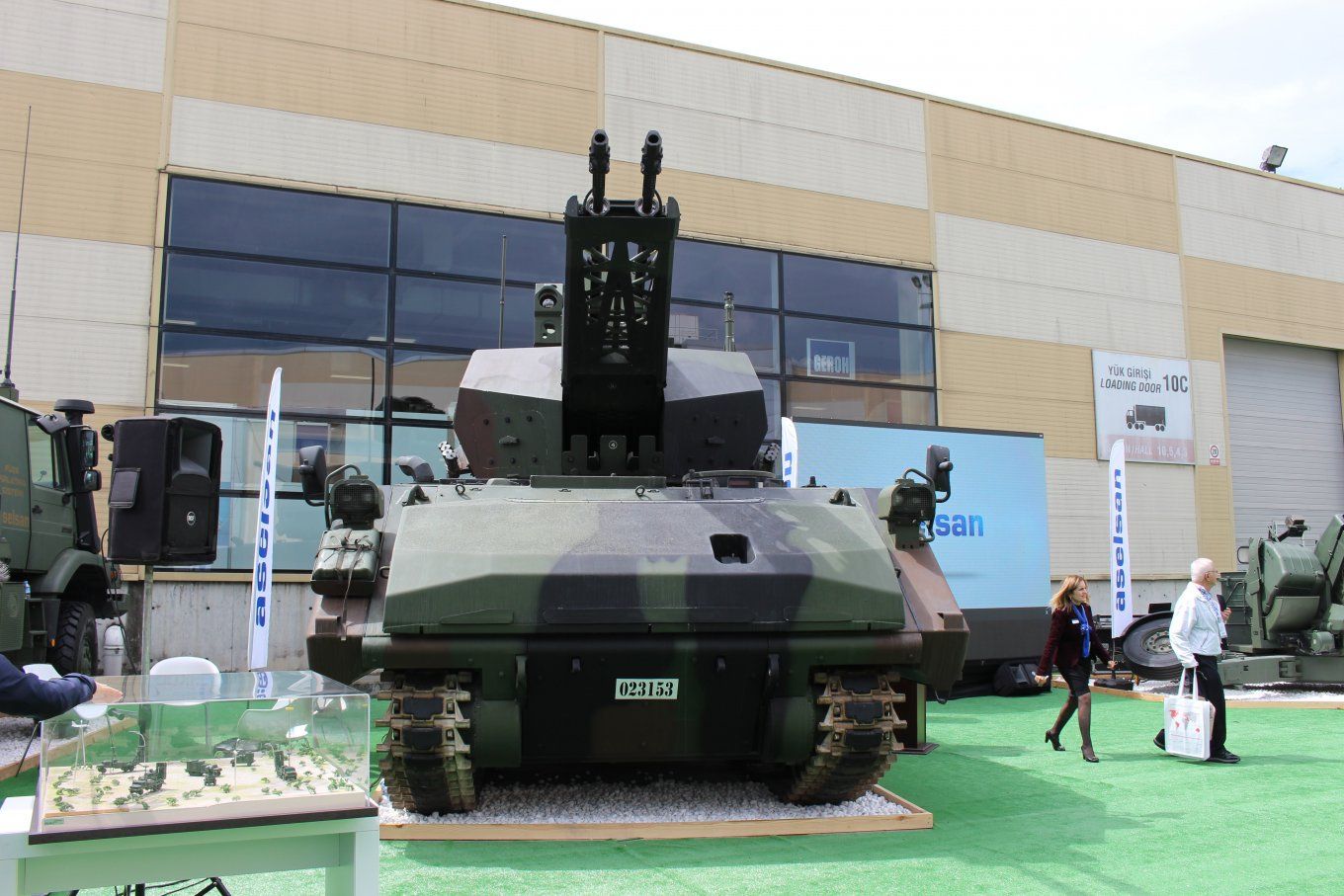 In addition to the classic types, the Turkish Korkut can also fire 35 mm Air Burst (ATOM) ammunition, developed by Aselsan.
These munitions significantly increase the effectiveness of the Korkut complex against several modern threats, including cruise missiles, air-to-ground missiles and UAVs, as well as against helicopters and fighters.
The self-propelled anti-aircraft system and the command and control vehicle are based on the FNSS ACV-30 armoured vehicle - it is amphibic and can cross rivers and deep waters. Maximum speed on the road - 65 km / h, on water - 6 km / h. It is noted that the Korkut system can effectively fire on the go.