Argentine Deployed IA-63 Pampa III Fighter Jets near Falkland
The FAA is also expected to acquire Mi-171E multipurpose transport helicopters before the end of 2023 to support Antarctic logistics and military Search and Rescue (SAR) missions.
The IA-63 Pampa is an advanced trainer/fighter jet manufactured by former Fabrica Militar de Aviones (FMA) which is known today as Fabrica Argentina de Aviones (FAdeA) in order to replace Morane-Saulnier MS-760s.
The light combat version of the IA-63 Pampa III Block II has adopted the new RPA-170M radar manufactured by Invap to enhance its surveillance capabilities.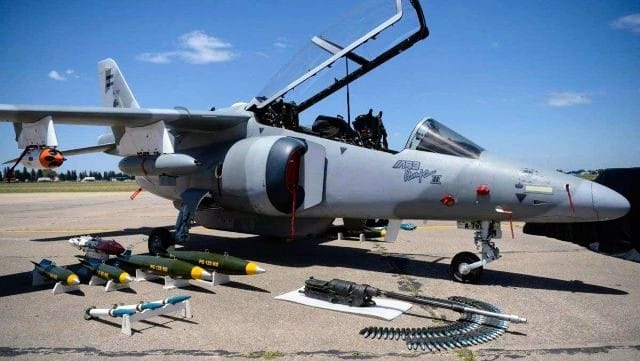 The aircraft is also equipped with a digital cockpit and data link with virtual avionics (EVA), and is equipped with a head-up display (HUD). The IA-63 Pampa lll Block ll carries a 30 mm gun and two Colibrí pods under the wings which can be fitted with 12.7 mm machine guns, rocket tubes and MK81/MK82 general purpose bombs. The subsonic aircraft is expected to carry out mostly ISR missions and secondary strike missions.