Argentina to acquire Pakistan's JF-17
You may prefer to listen the news
Argentina's Air Force requires new fighter jets to replace its ageing A-4AR fleet. The A-4AR is a more advanced variant of the A-4M Skyhawk that shares some electronic equipment with the F-16, including the AN/APG-66v2 radar. It is unknown how many of Argentina's initial 36 A-4ARs remain in service today. The air force has retired its Mirage III fleet in 2015 and is in search of a supersonic fighter.

Argentina began searching in 2013 for a 'new' fighter aircraft. Initially, the country intended to acquire 16 former Spanish Air Force Mirage F-1 aircraft. However, the deal fell through due to budget constraints.
Argentina entered into negotiations with Israel in 2014 to purchase 12-14 refurbished Kfir aircraft and France in 2016 to purchase 12 used Mirage F-1 or Mirage 2000 fighters, but neither deal was completed. Following that, Buenos Aires entered into serious negotiations with Korean KAI in 2019 to acquire the F/A-50, a multi-role combat variant of the T-50 lead-in-fighter-trainer (LIFT) platform, but the United Kingdom blocked the deal.
Argentina is attempting to finalise the purchase of 12 new fighter aircraft by 2021. It considers a variety of platforms, both Western and non-Western. Argentina had already considered the Pakistani aircraft in 2017, during an Argentine commission's visit to Pakistan to discuss the deal.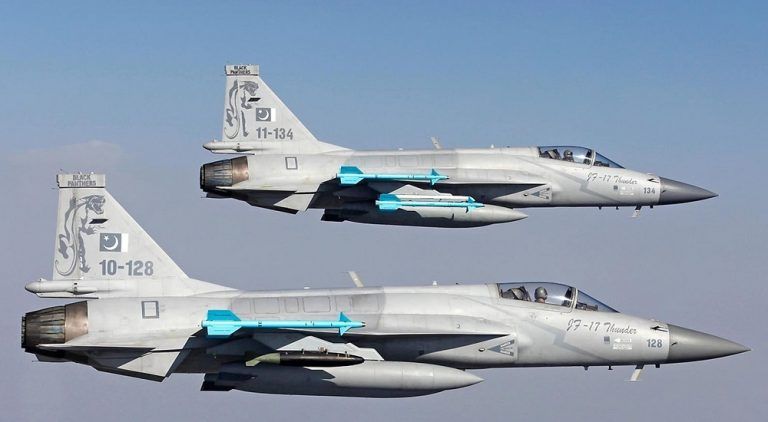 The Block-III variant, currently under development, will feature a new engine, AESA radar, helmet-mounted display (HMD), and most likely an infrared search and track (IRST) system. Additionally, it will feature a next-generation cockpit with an upgraded mission computer, head-up and multifunction displays, and a new mission computer.